Published on Friday, November 21st, 2014
When I created Fishing with Rod's YouTube channel in 2006, I could never have predicted how big this community would become. Our online videos, watched by millions of viewers from all over the world, have showcased this province's sport fishing opportunities and connected us with many fabulous friends. The ability to interact with your viewers and other publishers has allowed us to constantly find new ideas and improve our content.
In the past few years, I discovered one particular channel hosted by two young anglers in the UK. Carl and Alex Smith, who are brothers, started documenting their fishing adventures a few years ago. Their unique style of story telling in the video has captured many viewers' attention. Both brothers contacted me a couple of years ago asking about sturgeon fishing in BC. While they were excited to hear about what fisheries are available here, they were unable to make their way over.
This year, with the support from Tourism Chilliwack, Fred's Custom Tackle, Fraserway RV and several partners, I had the opportunity to finally invite them over in October so they could experience the ultimate BC fishing adventure. We picked October because the peaks of the salmon and sturgeon fisheries overlap each other. I was extremely excited as I could work with two young aspiring videographers. At the same time, I wanted to capture the raw excitement from them when they caught their first sturgeon and salmon.
When they arrived in Vancouver in the third week of October, the weather did not exactly cooperate. Heavy rain was forecasted and I nervously hoped for stable river condition so we could get the job done. When producing a fishing video, the other main challenge is always rain, which isn't exactly our cameras' best friend.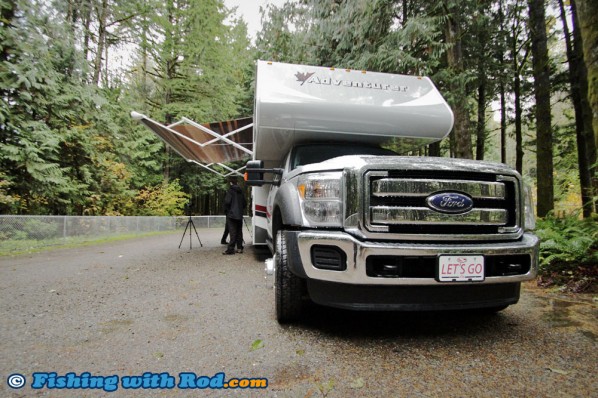 Luckily, the weather was working with us throughout most of their stay. On day one we visited the Chilliwack River Hatchery, where Carl and Alex saw Pacific salmon for the first time. Both were blown away by the number of fish in the waterway because they thought we were only going to see a couple. Chinook, coho, chum salmon packed the channels as they were almost ready to spawn.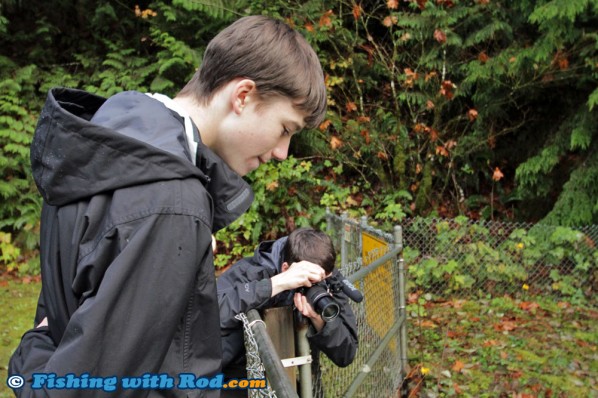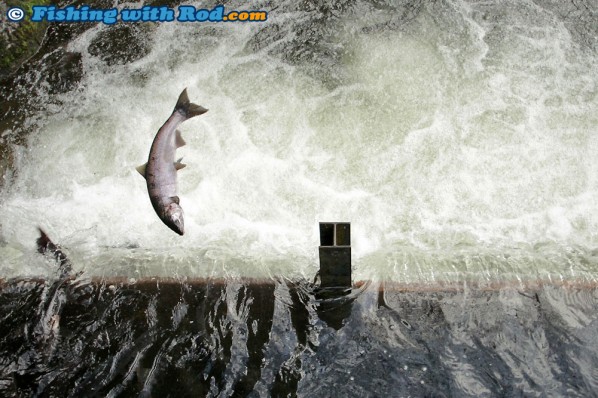 On day two, we woke up early and met my buddy Lang at Lang's Fishing Adventures for a day of Fraser River sturgeon fishing. Because the tide was more favourable in the afternoon, we spent a few hours in the morning fishing for chum salmon first in the Stave River. Although most of the fish we caught were somewhat coloured, Carl and Alex were thrilled as they both caught their first salmon. There wasn't a shortage of bites, but it took awhile for them to get used to as the float take-downs are somewhat different to the species they fish for back home.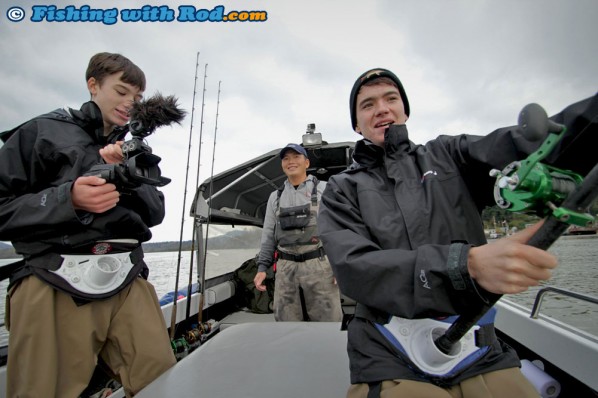 That afternoon we began our search for white sturgeon, which can sometimes be a waiting game. Not this time, as the first fish was on the hook just ten minutes after we began fishing! Alex hooked the fish and was surprised by its strength. Instead of being able to reel it in, this fish pulled us downstream until it popped off when Alex handed the rod to Carl for a break. It was a rather big fish so we were a bit disappointed.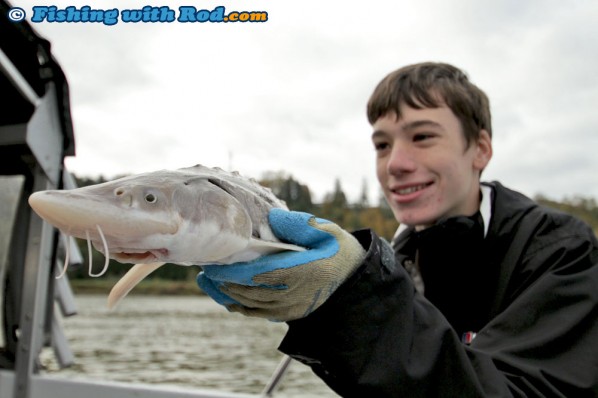 Both brothers probably thought that was going to be the only chance and they blew it, but little did they knew what was in store for them. We went on to hook into several more sturgeon that day. Alex's first ever sturgeon was 2 feet long, but this was followed by a 5 feet long fish. Carl's first fish was over 6 feet long, and by the end of the day we were able to land a couple more 5 and 6 footers beside losing two more big fish.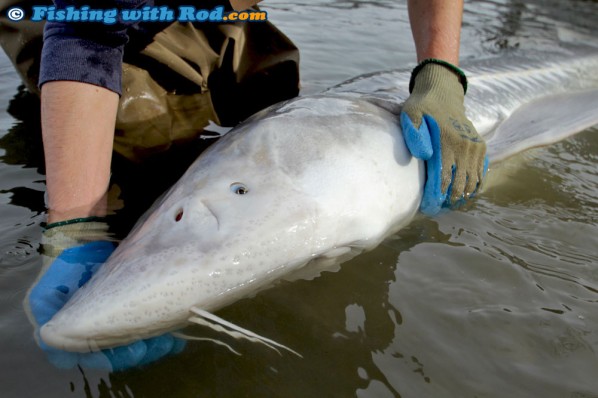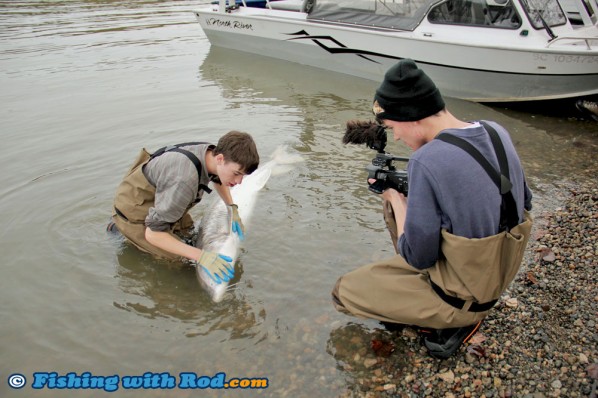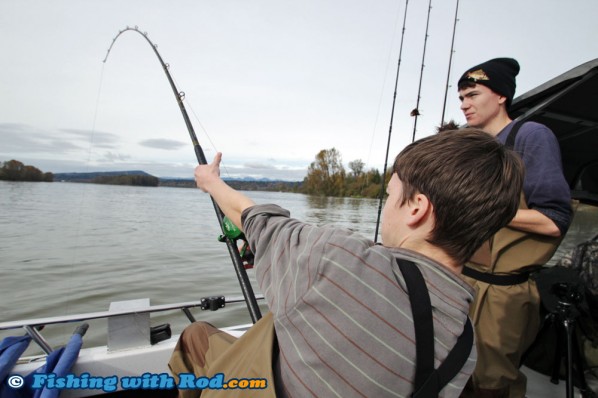 On day three I decided to leave Carl and Alex with Lang so I could have a break while preparing for the coho salmon fishing trips during the rest of their stay. Although both brothers were more than satisfied by their catches on the previous day, Lang, who is always obsessed with big fish, wanted to connect with an even bigger one.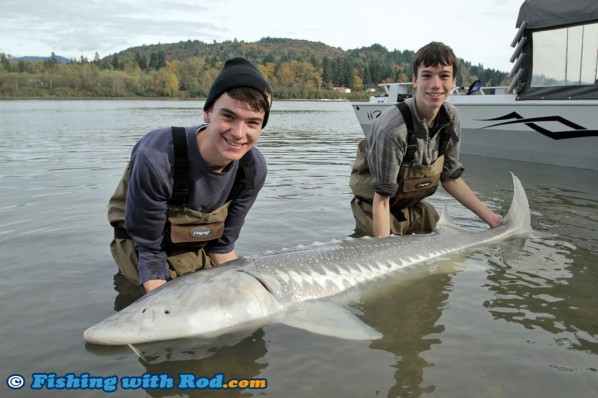 The weather that day was disgusting. The easterly wind was strong, and I suspected that it was making anchoring along the Fraser River very difficult. Heavy rain arrived in the afternoon, so the miserable condition could not have been very motivating. By mid afternoon, I decided to phone and check in to get an update but no one answered. It was obvious that they were busy fighting a fish. One hour later, Lang phoned back and said, "We're done!" The boys landed a fish of the lifetime! After battling for 1.5 hours, they brought a gigantic sturgeon to the beach, measured at 9 feet 11 inches long!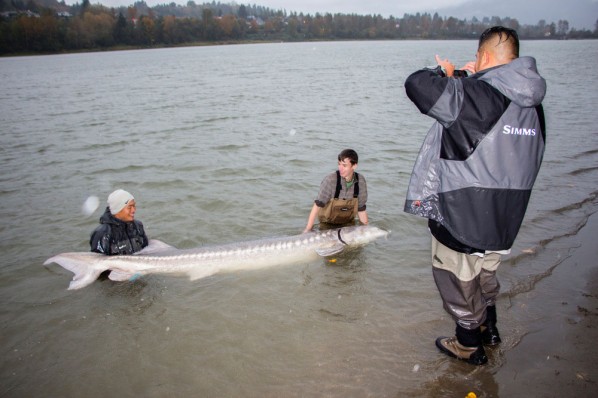 When I picked them up, I asked, "So how can you go fishing back home anymore after today?"
After two full days of muscle work-out, we spent the rest of their stay targeting my favourite species, coho salmon. Heavy rain had made Chilliwack River unfishable, so I decided to bring them to the Chehalis River in the Adventurer 4 motorhome from Fraserway RV. We camped overnight so we could have two days of fishing, which should be enough time to accomplish the task.
The goal was to catch a coho salmon by float fishing with freshly cured salmon roe. Upon our arrival in the afternoon, we could see many anglers having success from the morning outing. I spent the rest of that day making sure they were familiar with controlling a baitcasting reel when drifting roe down the river.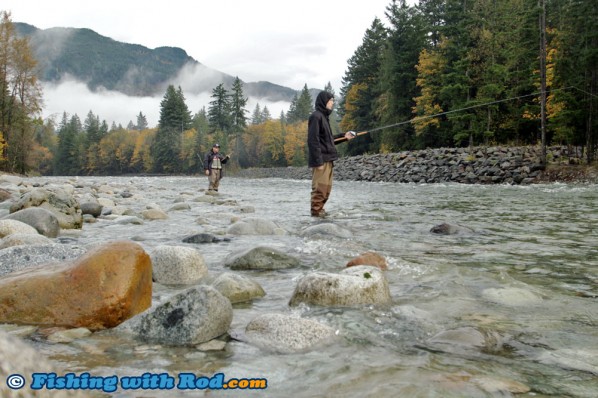 The following morning was a cool one. Rain had stopped falling and river level dropped a bit more. We emerged from the camper at dawn and continued our coho salmon quest. It took a couple of hours before the float finally dipped. Carl was slow on the hook-set, but luckily the fish stayed on as it had swallowed the bait. Within minutes his first ever coho salmon was landed. We decided to keep this silvery hatchery-marked fish for dinner. Alex was not as lucky, even though he managed to hook more fish than anyone else along the run. Three fish popped off his hook before the bites turned off.
We returned to the Chilliwack River on the following day as drier weather had made it more fishable. After trying out float fishing, I decided that we should give lure casting a go in some "frog water" which can be commonly found in the lower river. Coho salmon love to congregate in pools where river current is either slow or absent. The lures of our choice were 1/4oz Gibbs Croc spoons, which have worked for me in the past twenty years.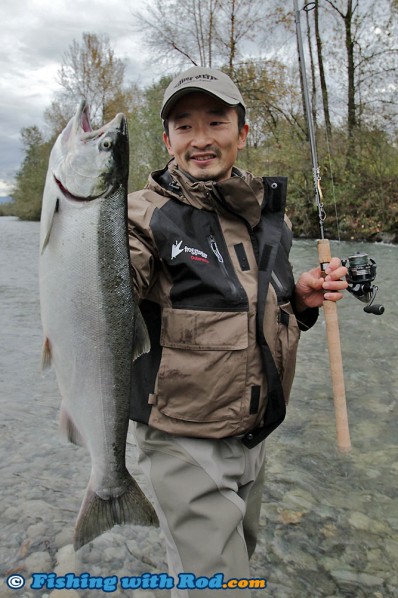 Being at the pool at first light is always key because fish are more easily spooked in still water. Our lure casting sessions were very successful! After spending three mornings in one particular pool, we were able to connect with a dozen fish.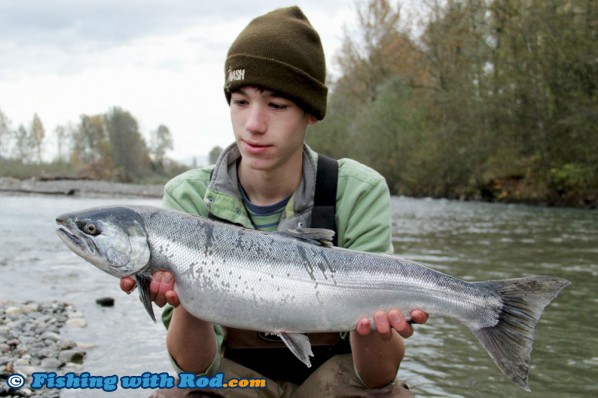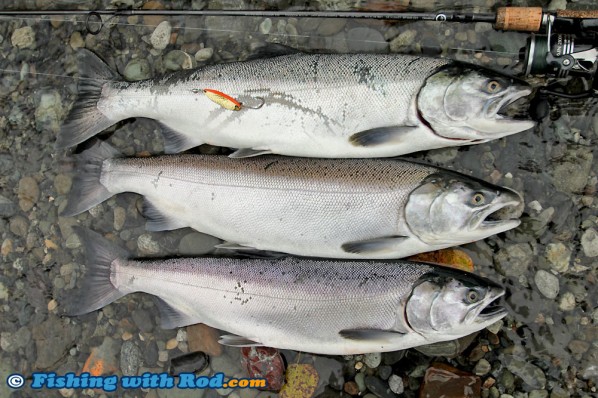 Carl and Alex's ten day visit in Chilliwack could not have worked out any better. Being able to land two species of salmon, numerous big white sturgeon including one going in the record book, is what keeps bringing anglers back to this world class sport fishing destination. Seeing how grateful the Smith brothers were and how excited they became each time they saw a fish, a bald eagle and the snow capped mountains, reminded me how often we are taking these opportunities for granted.
Carl and Alex's 35 minute video feature is now available for viewing below. They have done a wonderful job on capturing what fishing is all about in Chilliwack. Be sure to also check out their YouTube channel and support these two talented boys' work.
Many thanks to Tourism Chilliwack, Fred's Custom Tackle, Fraserway RV for making this project a reality!