Published on Wednesday, August 19th, 2009
I always get rather restless in late August of odd years, because the arrival of pink salmon in the Fraser River is just around the corner. It's always a fun competition among a few of us, to see who could catch the first pink salmon on the Fraser River each season.
Since the beginning of this week, I have been heading out during the incoming tide to see if I could intercept one. The main school usually does not arrive until the first week of September, but scattered small pods tend to sneak into the river with the tide starting in mid August. Yesterday I had a brief encounter, detecting a light bite after seeing two rising just downstream from me. The fish never connected, but it still caused fair amount of excitement.
Today Mark, Vince and I returned to see if we would find more fish surfacing. We only spotted two risers throughout the entire session. Vince managed to hook a big one, but just the wrong species. This northern pikeminnow put up a good fight and made us believing that it was a pink salmon until it surfaced.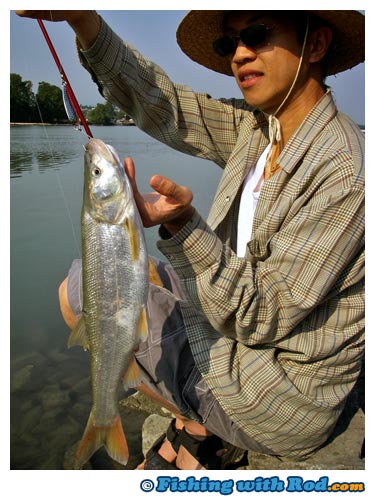 With the tidal difference becoming larger as we approach the weekend, the likelihood of seeing a big school of pink salmon during the incoming tide is very big. They are almost here!