Published on Sunday, June 24th, 2012
This past week we visited sunny Southern Okanagan, where I have not stopped by in over a decade. A good friend of ours has a cottage on the shore of Okanagan Lake and invited us to stay there for a few days while it remained vacant. I of course happily accepted the invitation as I wanted to see how the fishing is in this area. I had actually not tried fishing in this area, so I had no expectations.
Penticton and Naramata have changed greatly since my last visit. Populated with vineyards, the landscape of this region now looks more like Southern Europe. Driving through this area on the narrow, twisty Naramata Road is truly a visual treat. It's too bad that both Nina and I are not wine drinkers, otherwise we could have taken advantage of so many interesting stops.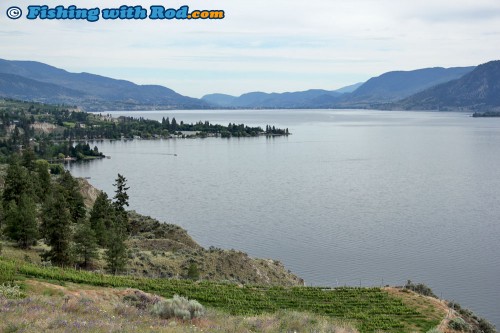 Whenever we travel to a new part of this province, we always look for different wildlife that are found in the area. British Columbia is so large and its terrains are so diverse, just a few hours of driving can lead you to discovery of birds and animals which you would not normally see. Along the shores of Okanagan Lake, cedar waxwing seem to dominate the air.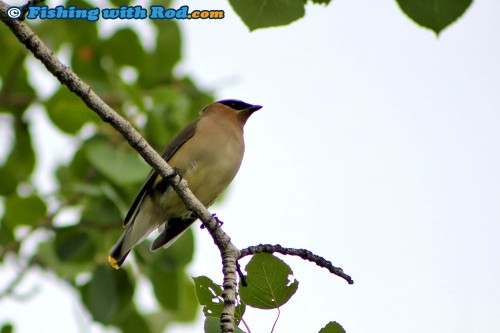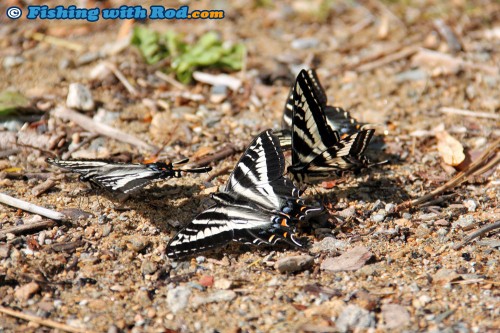 The sky remained clear during the first night of our stay. That is quite unusual considering how terrible the weather has been this spring. I sat by the lake and watched the stars blinking away, which is a pretty rare sight if you live in the city.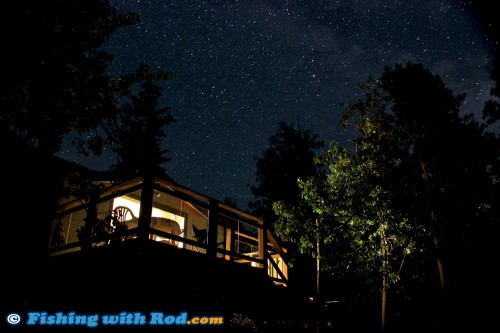 The next morning we woke up to flat calm condition on the lake. I eagerly set the boat up, because I knew the wind could pick up easily on a large lake such as the Okanagan. The view was pretty breathtaking from the boat. We stayed close to shore to avoid any possible encounter with larger waterskiing boats. With only an electric motor on the boat, it was better to be safe than sorry.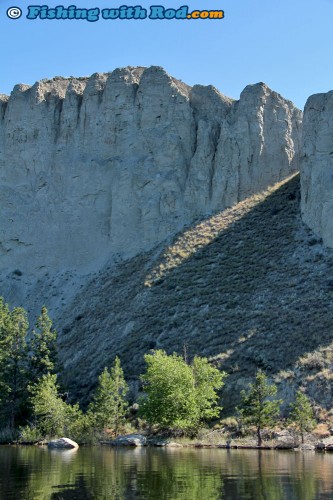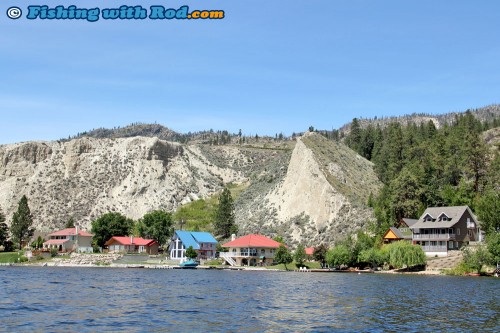 Not knowing what we would catch, we slowly trolled around with our Rooster Tails and Little Shavers. A few northern pikeminnow liked the spinner in the shallower water, while small kokanee were occasionally fooled by the Little Shaver spoon in the deeper water where they were actively feeding.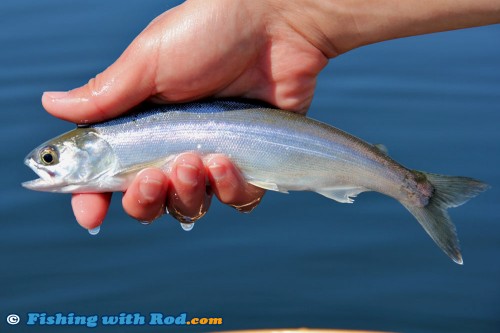 Northern pikeminnow are plentiful in this lake. People tend to demonize them because they predate on gamefish that are more sought after by anglers, but we tend to forget these are native fish which act as natural selectors of the salmonid populations.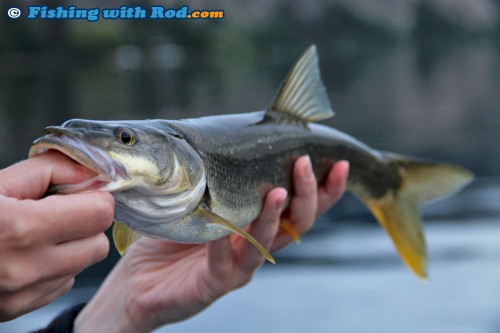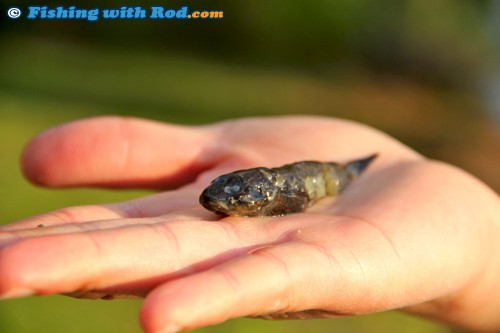 Just south of Okanagan Lake is Skaha Lake, where multiple species of fish are found. Prior to our trip, I got in touch with Jesse Martin, who is a Pure Fishing prostaff and a regular WFN blogger. Jesse is a local resident and fishes Skaha Regularly, so it only makes sense to have him showing us where the fish are.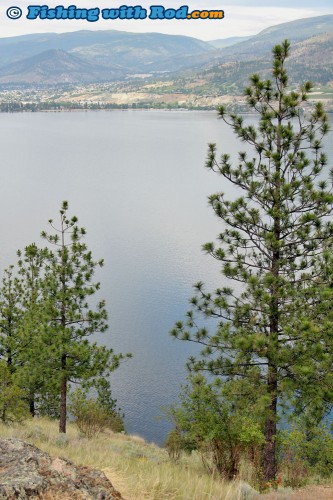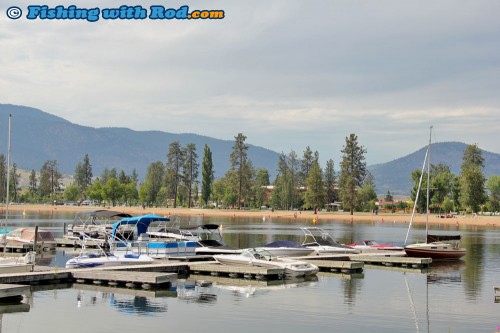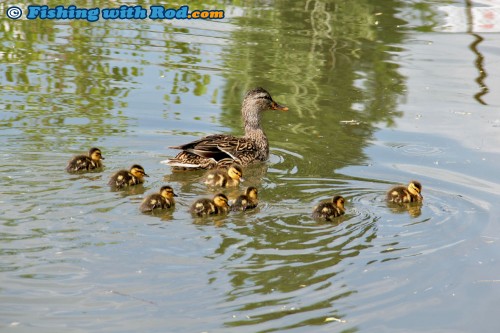 His specialty is bass fishing and Skaha Lake's smallmouth bass are supposed to be plentiful. We hopped onto his boat for a few hours during our third day of the visit and this fishery definitely did not disappoint us.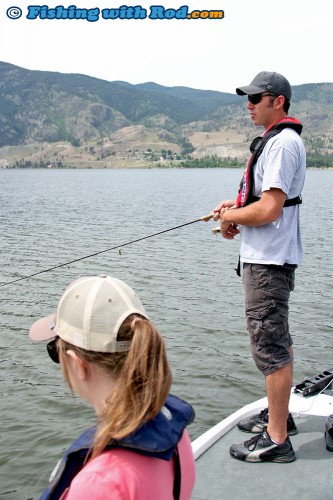 Jesse showed us why locals know best. He pulled out a couple of dozen bass by using both topwater hardbodies and soft plastic baits. Meanwhile, I showed how much I enjoy catching and releasing by only bringing in two of a dozen fish which I hooked. Our visit to this fishery was brief, but we surely will return for more!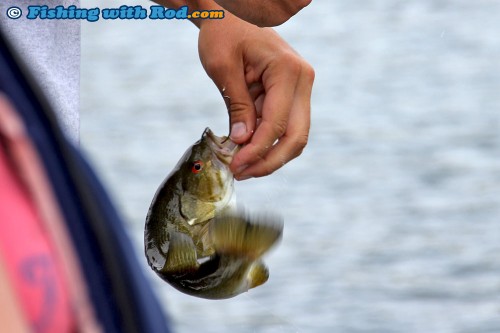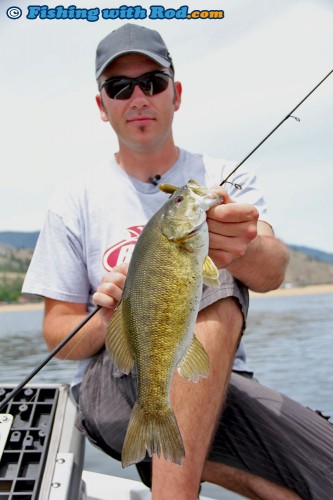 During the rest of our stay at the cottage, the lake was choppier than my liking. With a 10ft pram, it was safer to have it parked on the beach when the wind blows and bigger boats are out. I still wanted to do some fishing, so we set up a couple of carp rods on the beach. I had brought along my rod holders so I could rest the rods properly on the beach. I rigged up boilies on the hair rig, which is just a tag extended from the hook.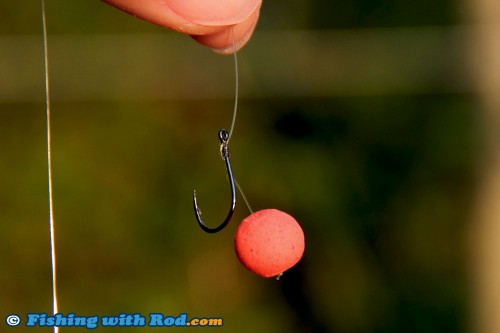 Boilies are hard scented doughballs, which are designed to prevent smaller fish from pecking them. The idea is to have a carp sucking in a boilie and hooking itself as the entire rig enters its mouth. Once the fish is hooked, it will start swimming away so it is important to have the drag completely loose.
My Shimano Baitrunner is designed for this fishing method, because it allows you to have two different drag settings. The loosened drag is set while the rod remains in the holder. Once the fish begins swimming away with the bait, I simply have to pick up the rod, turn the reel handle so the reel changes to the second drag setting for fish fighting. While you don't get to feel the bites when using this method, seeing and hearing the drag screaming in the holder can also gets the adrenaline pumping.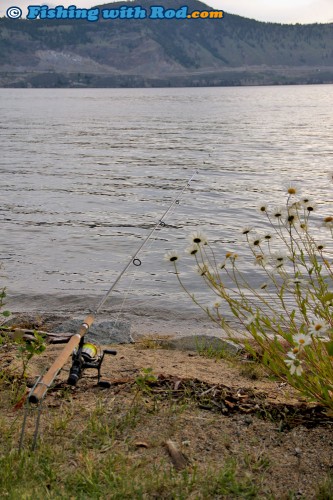 The waiting game was in fact quite long. Good thing that we were fishing directly in front of the cabin, so we could keep ourselves occupied. For once we were able to enjoy a properly cooked meal while fishing.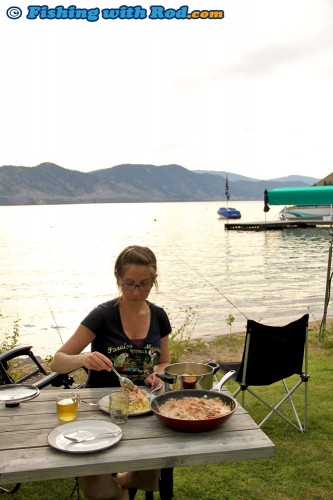 There were the odd bites but nothing grand enough to startle me. Finally at one point, when I was getting almost too relaxed in the chair, the rod tip wiggled a couple of times, followed by a powerful pull. The drag began feeding line out as the fish swam off with the bait. I rushed over to grab the rod.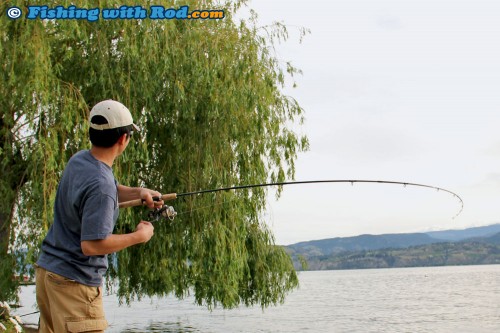 The tightening of the drag did not slow this fish down. It continued peeling line off the reel for 20 more seconds. Just when I was starting to worry about losing this mad fish to an underwater branch or rock, it suddenly tired itself out. I began gaining my line back before it took another run, heading to the side where a tree became my obstacle.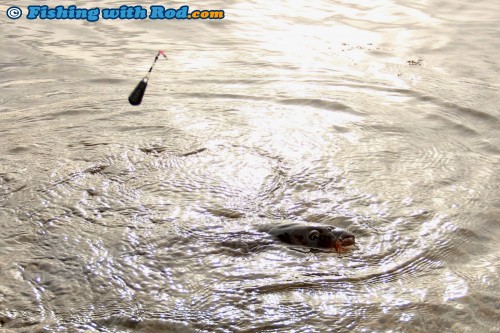 This went on for another five minutes before it surrendered itself in the shallow water. As the fish approached shore, I could see another carp swimming beside it, which is not that rare because they have a tendency to school together. The one on the line was perhaps 5 or 6lb. I picked it up with some trouble, because unlike a salmonid, the body was so round and slippery. After taking a picture of it, we gladly sent it back so we could continue to enjoy our dinner.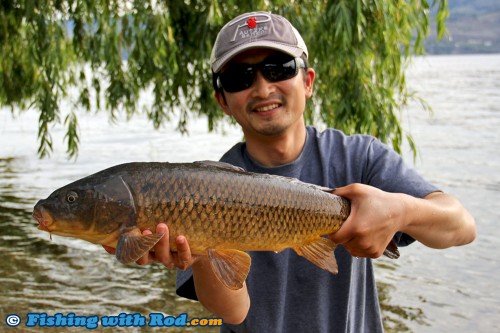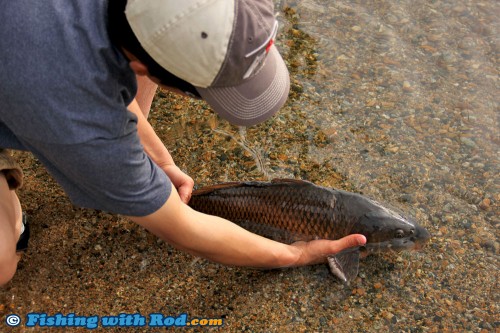 We did not encounter another carp, but I found a few more northern pikeminnow. A large one took a boilie and gave me a good tussle before the sun set. These so-called coarse fish may not jump like a salmon, but they can be just as enjoyable to play with the correct tackle.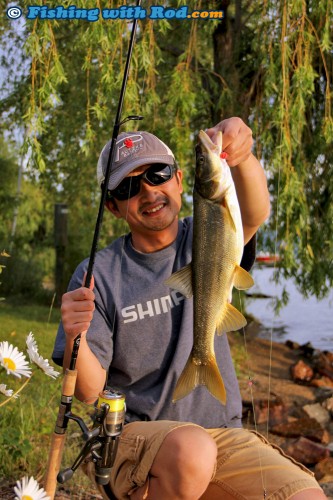 The Okanagan region offers plenty of fishing opportunities. While we were not able to experience its trout and char fisheries during our short stay, it was still very satisfying and we look forward to return for more.