Published on Monday, September 29th, 2008
Even though we had anticipated a large turnout at this year's World Rivers Day celebration in Chilliwack, it was still overwhelming to see over 200 participants voluntarily spending several hours picking up garbage along the Vedder River on September 28th.
The Vedder, or also known as the Chilliwack River, is the most heavily used by recreational anglers in British Columbia. Due to its popularity, garbage has become a serious problem in this watershed. The Chilliwack Vedder River Cleanup Coalition and its volunteers recognize this, so we are determined to make a positive difference.
This is our 7th Rivers Day celebration. Beside cleaning up the river, participants were treated with a BBQ, snacks and cold drinks. This year, we finished the event with a large cake to mark CVRCC's 7th year anniversary.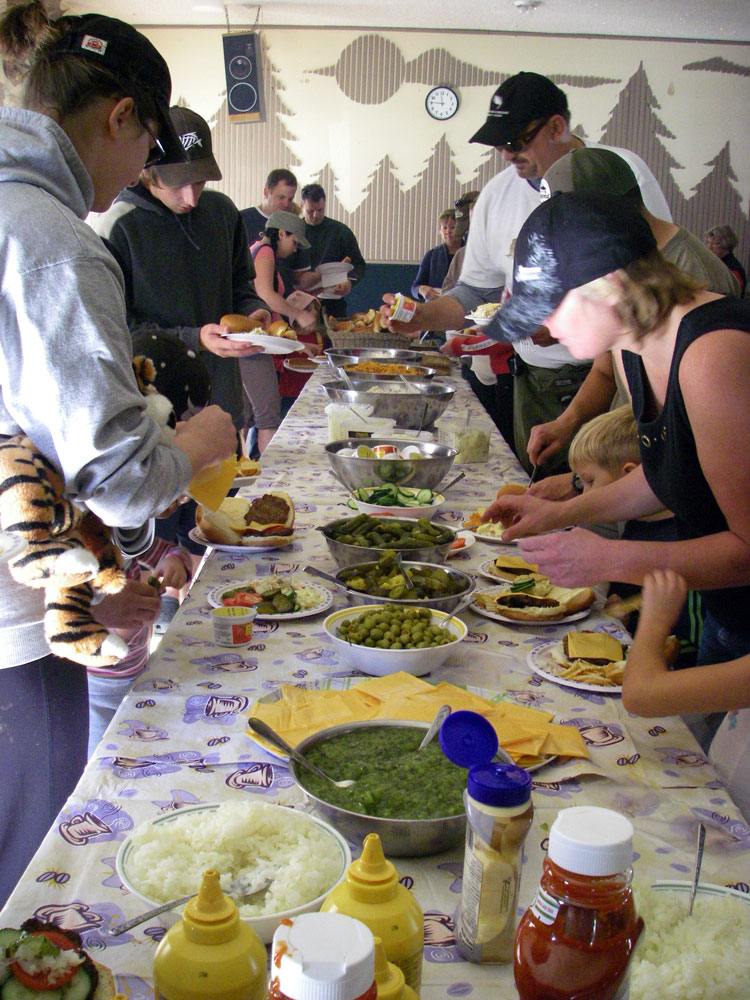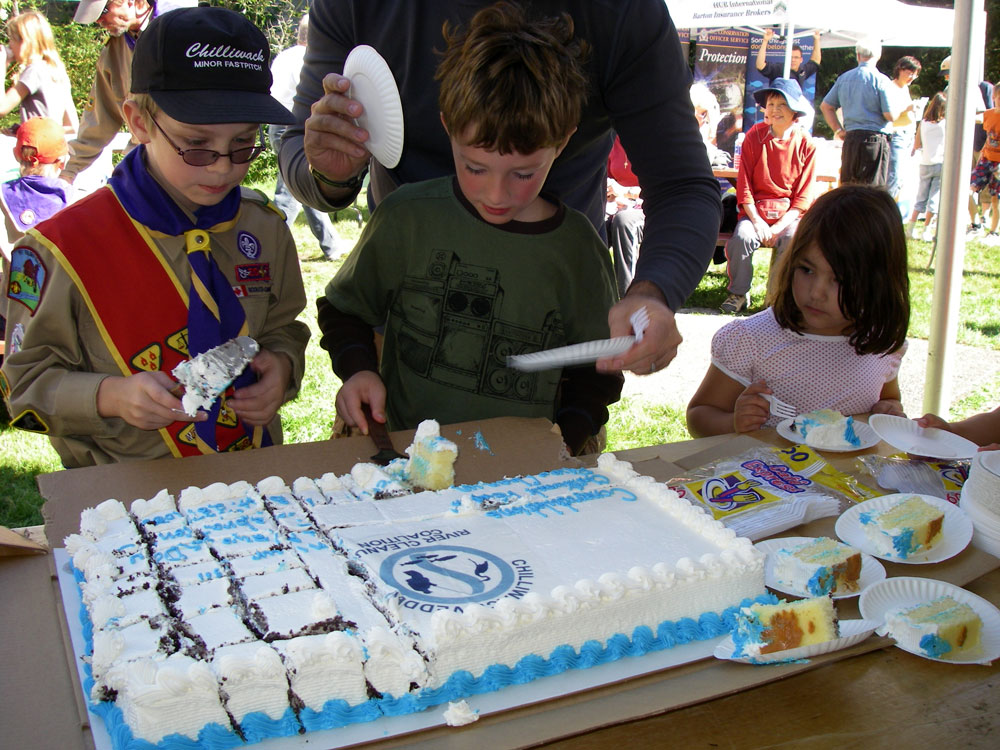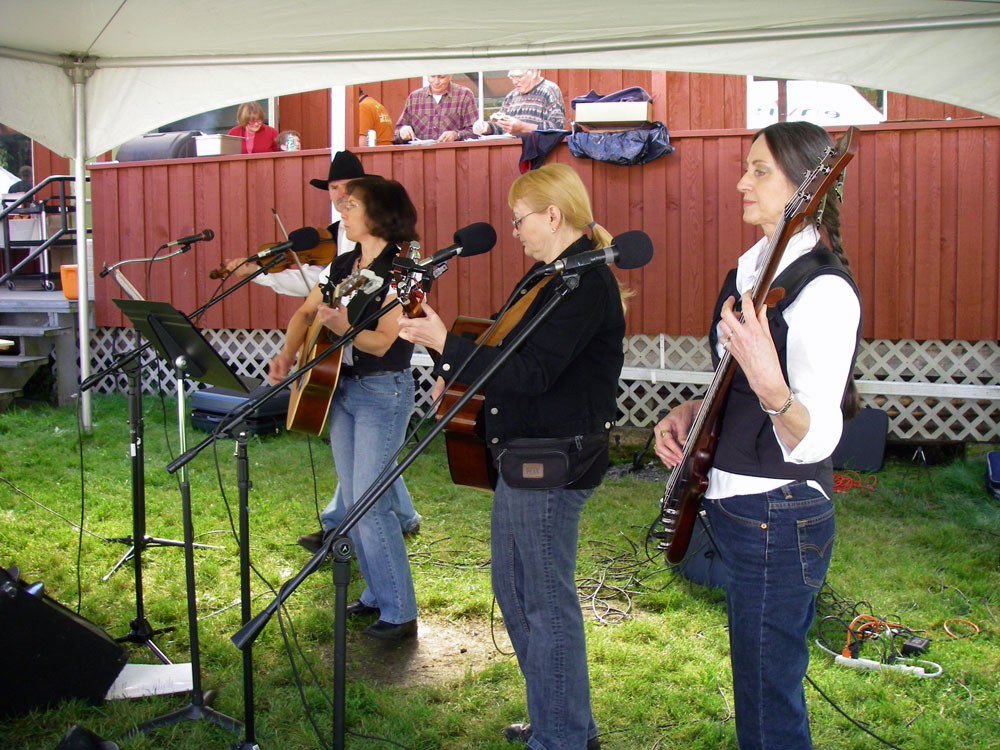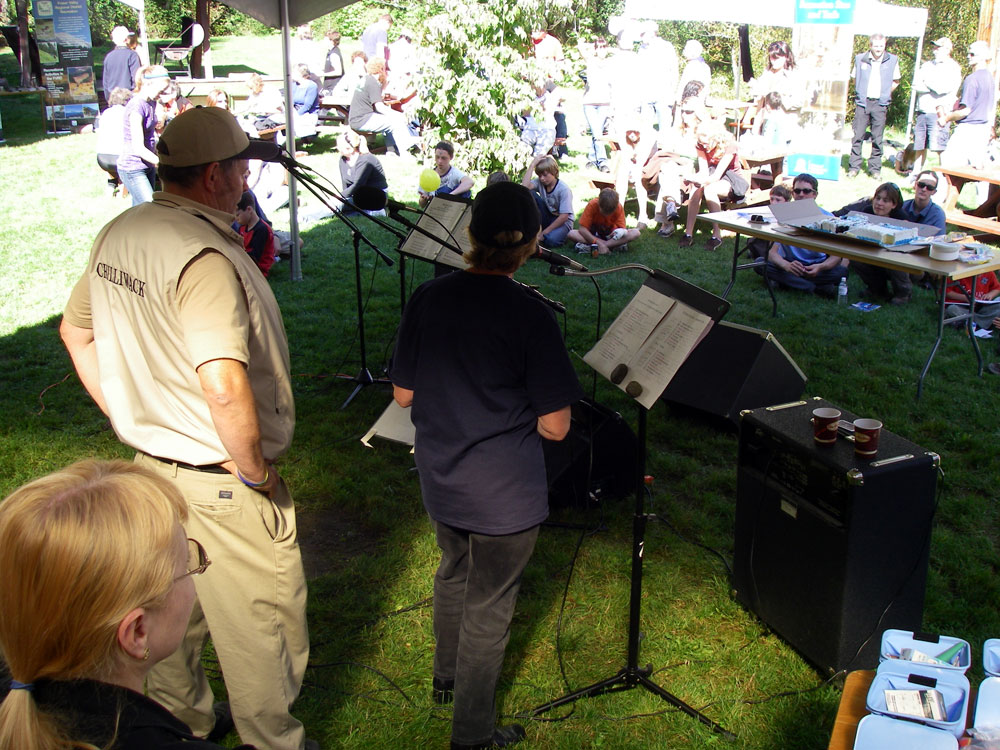 More photos from the event can be seen on this page. 
Although the celebration is now over, everyday on the river should be treated as a Rivers Day. Your ongoing effort to keep the rivers clean is needed. Without this movement, it would result in losses of river access for anglers and worst of all, fish habitat degradation. Carry a small bag while you are out fishing and collect garbage after you are done is a good start. If everyone picks up more than what he or she carries in, then we will always have a magnificant river and fishery to enjoy.
For more information about the Chilliwack Vedder River Cleanup Coalition, please visit their website.