Published on Thursday, May 21st, 2015
I get to fish with my dad a couple of times per year and I usually try to pick a different fishery each time so he gets to experience them all. At the age of 78, some of these fisheries have to be experienced now before he can't physically do it anymore.
Today we spent the morning at Kawkawa Lake, where I already gave it a go on Monday with some success. While I was able to find some pretty thick schools on the sounder on Monday, only one fish was brought to the boat. It seemed like the bites were happening in the morning and tapering off after Noon, so today we decided to go with an early start, by arriving at the boat launch at 7:30am (well, that's early in Rodney's book).
I've been playing around with different ways to position my rod for better hook-set when mooching/bottom fishing for kokanee on the bottom. The bait is sitting on the bottom at 40 feet and straight down from the rod, so I want my rod to be sitting parallel to the water surface and slightly elevated so it's close to my eye level. This way I can see those tiny bites better. Right now I am using a Scotty coaming/gunnel clamp mount on the side of my boat by my seat, which has a rod holder extender attached to it so the spinning rod holder is sitting about a foot higher than the edge of the boat.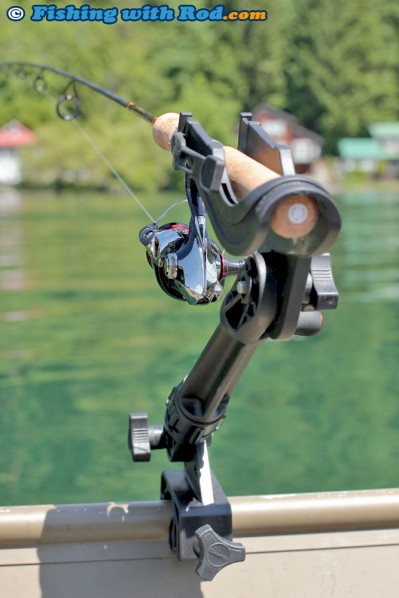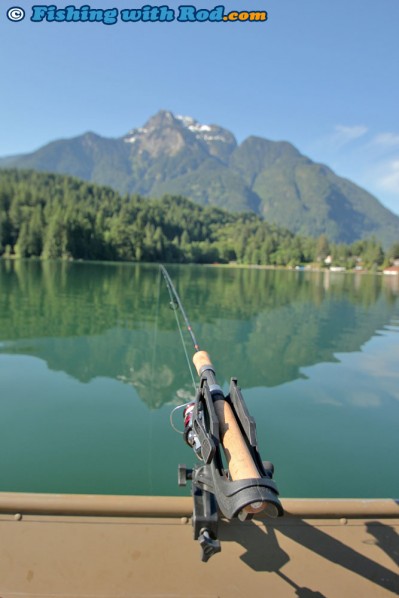 There wasn't a whole lot of activity between 8am and 9am. One other boat was out trolling and I managed to bring in one kokanee after a few fish went by on the sounder.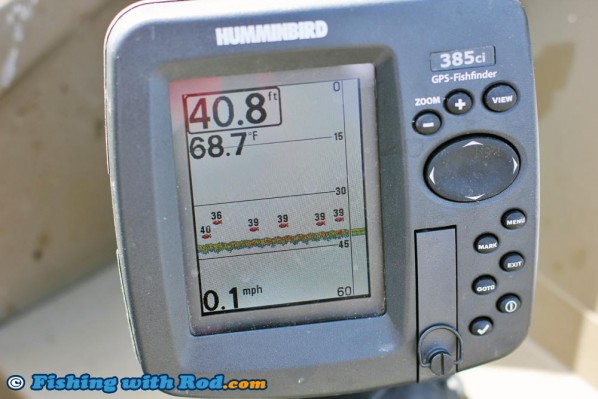 The show really started at 9am when fish started to show up on the sounder constantly. Whenever it happened, the rods would start getting nibbles. We used deli shrimp that has been cured with Pautzke Firecure (red). Only half or less of a shrimp is threaded onto the size 4 hook so the fish don't have to chew on it for too long before being hooked.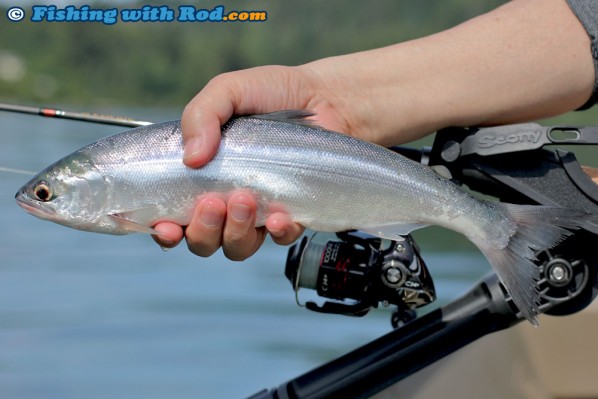 We managed to get our limit of 8 fish by 10am, then the bite actually tapered off. Not sure if it was the sudden increase of boat activities on the lake, but they just kind of disappeared from the sounder. We packed it in at 10:30am to get away from the heat.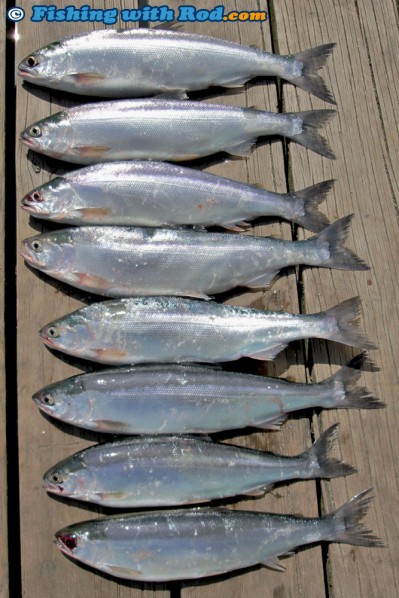 Here is a happy customer for once!