Published on June 26th, 2014 by Rodney
Back in November we did a story which highlighted the work being done by Hyde Creek Watershed Society. Dedicated volunteers at the society has been reintroducing coho and chum salmon into this tiny urban stream in Coquitlam for many years. Here is an update from Jean Peachman, an active member of the group, on how the hatchery is now doing and what work has been done recently.
Hello Rod:

We had a great release on Friday (June 13th) with over 11,000 coho fry being distributed into the watershed.   The creek fry are looking exceptionally good this year and have made their way up into ponds by Hyland.

Our hatchery fry were distributed further into the watershed this year.   And we had some help from our Mayors.  Both Port Coquitlam and Coquitlam Mayors and Councillors have been very supportive of our hatchery and our requests.

We're doing well and getting ready to clip our remaining fry.We're still at the hatchery most Saturday mornings between 9::00 and 11:30, and the coffee pot is always on.

Jean Peachman
Hyde Creek Watershed Society 
Here are some photographs from the release.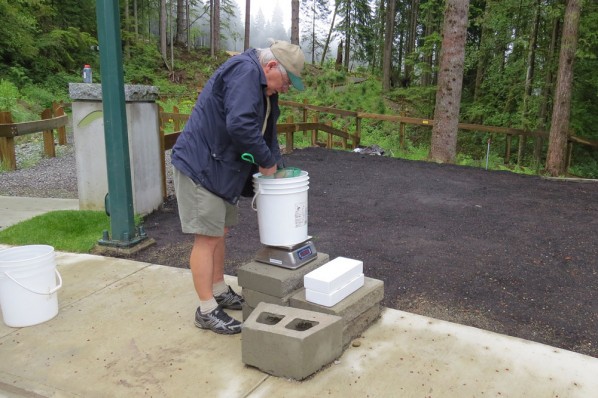 Hyde Creek Watershed Society member Terry Sawchenko weighing by volume so the hatchery can be accurate with the release numbers.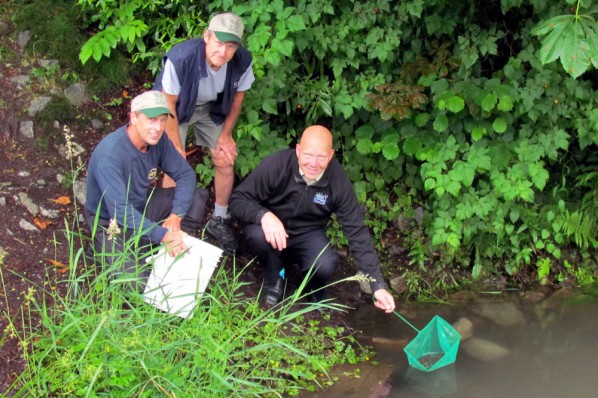 Mayor Greg Moore, who grew up a few streets away from this spot in Port Coquitlam, releases coho fry.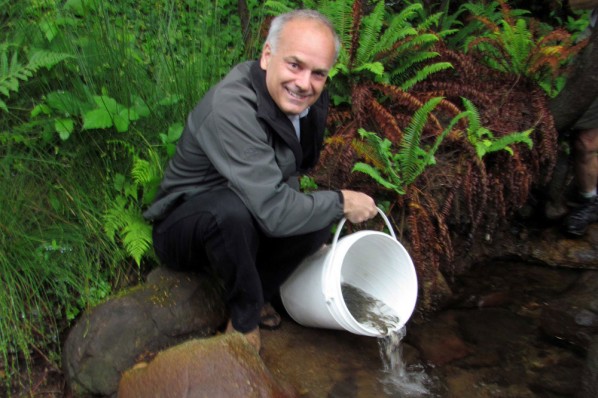 Mayor Richard Stewart of Coquitlam lending a hand with the release.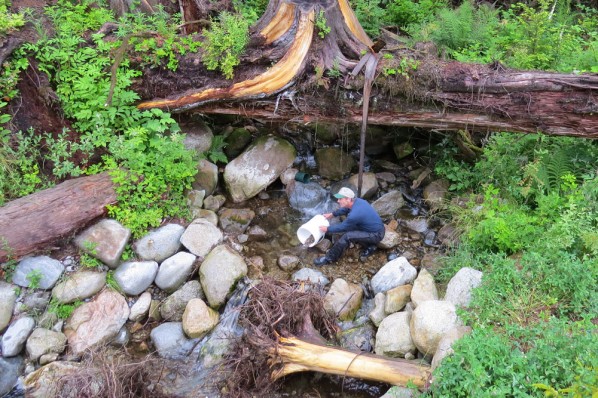 Hyde Creek Watershed Society president Cliff Kelsey releases coho fry.
If you would like to volunteer your time at this fantastic community salmon hatchery, please visit their website.