Published on Friday, May 9th, 2014
In the past couple of years, many have reported that St Mary Lake on Salt Spring Island has been suffering from a constant algae bloom which keeps the water quite muddy. This influenced the fishing because fish obviously could not see the presentations well and the lack of oxygen also caused inactivity.
Mark, the owner of Lakeside Gardens Resort, just emailed me with some good news! The water quality is much better this year and currently it is clear. This means fishing should be good once again.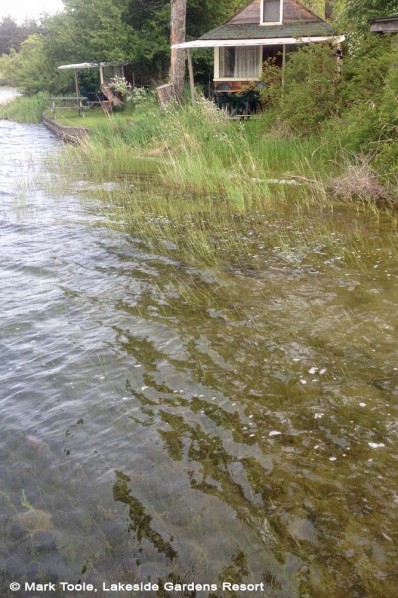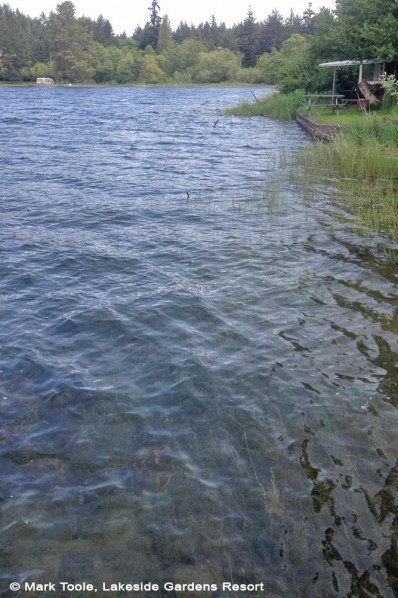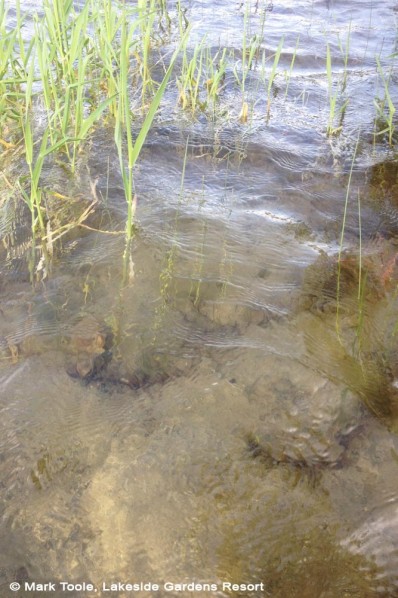 St Mary Lake has a pretty unique fishery in Southwestern BC. This fishery produces a variety of species. The lake has a strong population of smallmouth bass, which can be between 8 and 20 inches long. It also has fairly large yellow perch. Beside these two species, Freshwater Fisheries Society of BC currently stocks it with coastal cutthroat trout cultured at the Vancouver Trout Hatchery. The lake also holds offsprings of rainbow trout which were once stocked by the hatchery. These four species can all be caught at the same time in May and June, which are my favourite months to be there. The trout fishing tapers off in the summer, but the bass and perch fishing continues until fall.
We have been going to St Mary Lake and staying at Lakeside Gardens Resort almost every year since 2003. After catching some bass during our first trip, we returned with friends who all agree it is one of the best summer get-away. Unfortunately we have not been able to return in the past couple of years and hopefully this will change soon.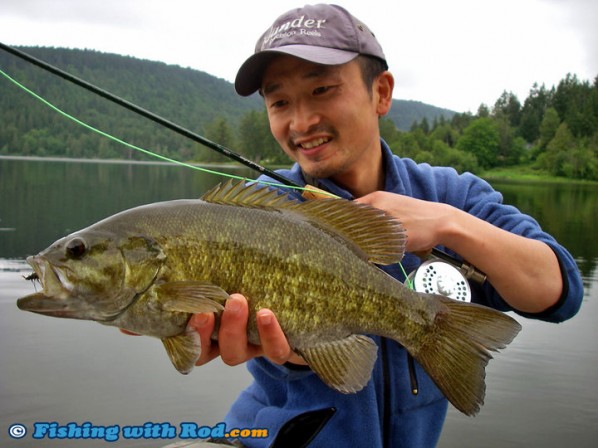 Lakeside Gardens Resort is one of our website's supporters and it is a true family resort which we want to keep supporting. The little lakeside cabanas give you the "camping" experience with the comfort of a bed, fridge and other necessities. I like to have my boat parked beside it so I can be out fishing within minutes each morning. Owner Mark has kept these accommodation options affordable for families. The pricing has not changed since we started visiting it. If you are interested in visiting this resort, please take a look at the website and see the links provided below for information on fishing at St Mary Lake.