Published on Thursday, August 30th, 2012
Last week, we spent a few nights at Tunkwa Lake Resort, which is a long-time favourite for many anglers in the Lower Mainland. For decades, grandparents, parents and children have visited this resort and built trout fishing memory together.
Fishing opportunities from Tunkwa Lake Resort are plentiful. If fishing Tunkwa Lake is slow, you have the option to visit one of many lakes in the area. Logan and Leighton Lakes are just two other popular spots where you can visit.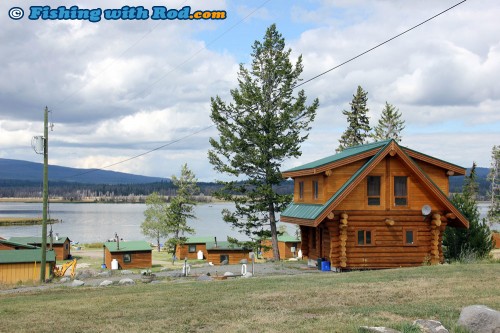 We were spoiled by one of two luxury log cabins available at the resort. This place is fully equipped with a kitchen, hot shower, satellite television and wireless internet access. If luxury is what you want to leave behind when visiting this area, then the rustic cabins are for you. These cabins come in all sizes, catering groups of two to six.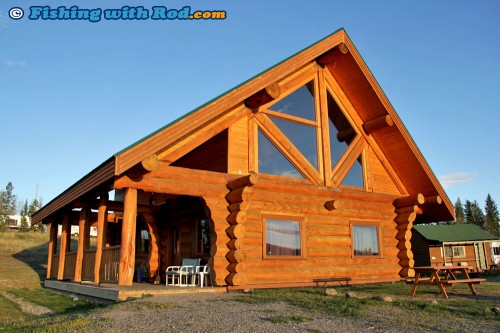 The plan during this particular trip was to complete a couple of filming projects for both our website and Go Fish BC. You will be able to see these video features in a few months from now.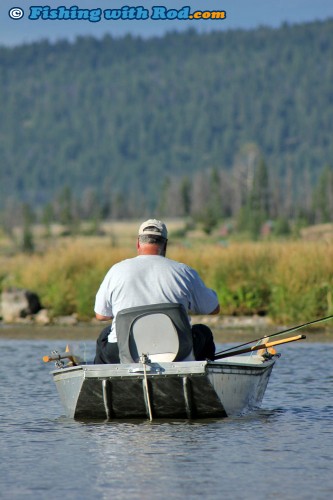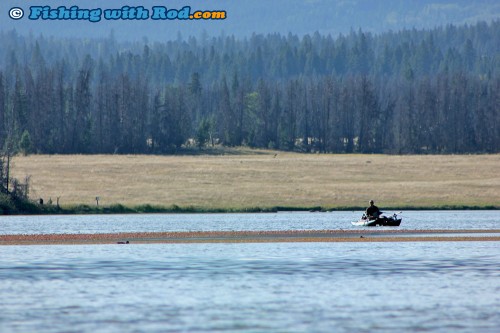 Fishing at Tunkwa Lake was quite challenging due to an ongoing algae bloom in recent weeks. The fishing is usually quite productive in early August, due to the hatching of "bombers", the larger chironomids found in this area during the summer. The timing of our visit was a little off, those rainbow trout in Tunkwa Lake were definitely not tempted by our flies. In the end, Nina's Rooster Tail spinner yielded the only large fish.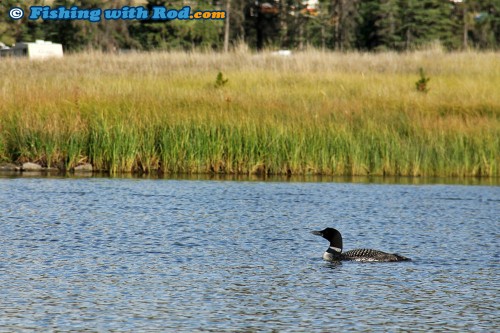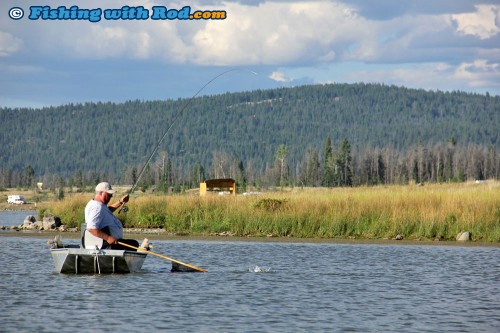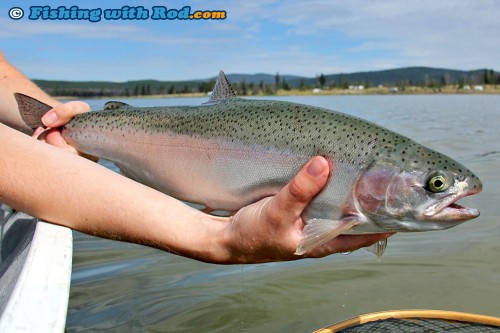 Since condition was not favourable at Tunkwa Lake, we decided to take a short drive to Logan Lake for the day. We had been told fishing was much better at this little pond. Our guide of the day was a very knowledgable local angler, who is pretty well known across North America in the fly fishing world. Brian Chan generously took us out to show me the tricks in this trade while Nina documented all with the camera so we can show it to you in a video feature later this year.
The water was clearer and fish were more active, but it took us awhile to finally dialled in. At first we were having trouble with figuring out what exactly they were feeding on. Chironomids were not producing and eventually bloodworms seemed to be the ticket. Stomach content from a throat pump showed that they were feeding on the odd scuds. By the end of the trip, we were able to connect with around a dozen fish, ranging from 1 to 3.5lb.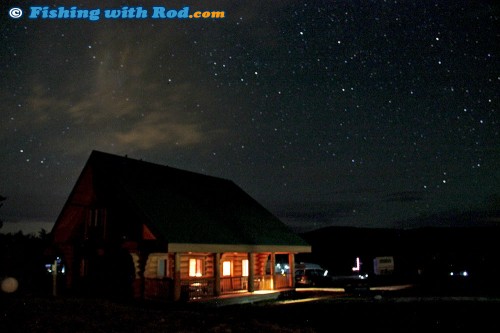 One of the highlights of these trips that we do is being able to stand outside late at night to view the night sky. Blanketed by total darkness, we were able to see many more objects in the sky. For two nights, the sky was clear above us, while lightning storms were happening in the horizon all around the resort. This resulted in a rather spectacular light show, which we never get to see in the city.
If you still have not experienced fishing opportunities beyond the Lower Mainland, then you should definitely give Tunkwa Lake Resort a try. You can try the trout fishing year round, fly fishing in the summer and ice fishing in the winter. Boats are available for those without one. Once you experience what this region has to offer, you will keep returning and exploring the other hundreds of lakes where hungry trout are waiting for you.