Published on June 14th, 2008 by Rodney
Staff at the Fraser Valley Trout Hatchery were not busy raising trout today, instead they introduced fishing to over 1,000 visitors who attended the annual family fishing day.
An inflatable pool filled with several hundred rainbow trout was set up for kids under the age of 7. Although catches were almost guaranteed, some had to work harder than others to keep the fish on the barbless hook.
Hundreds of new eager anglers converged at both learn-to-fish ponds, which were stocked with over 1,000 rainbow trout. Most are now hooked on fishing.
The Fraser Valley Trout Hatchery and Visitor Centre is opened to the public. The visitor centre houses most BC fish species in its aquariums. Pre-arranged hatchery tours are available, just phone ahead to book a time. Learn-to-fish sessions will also be happening for all age groups. For more information, please visit their website.
These two photos are my favorites from today. They capture two memorable moments when we fish – Anticipation and excitement.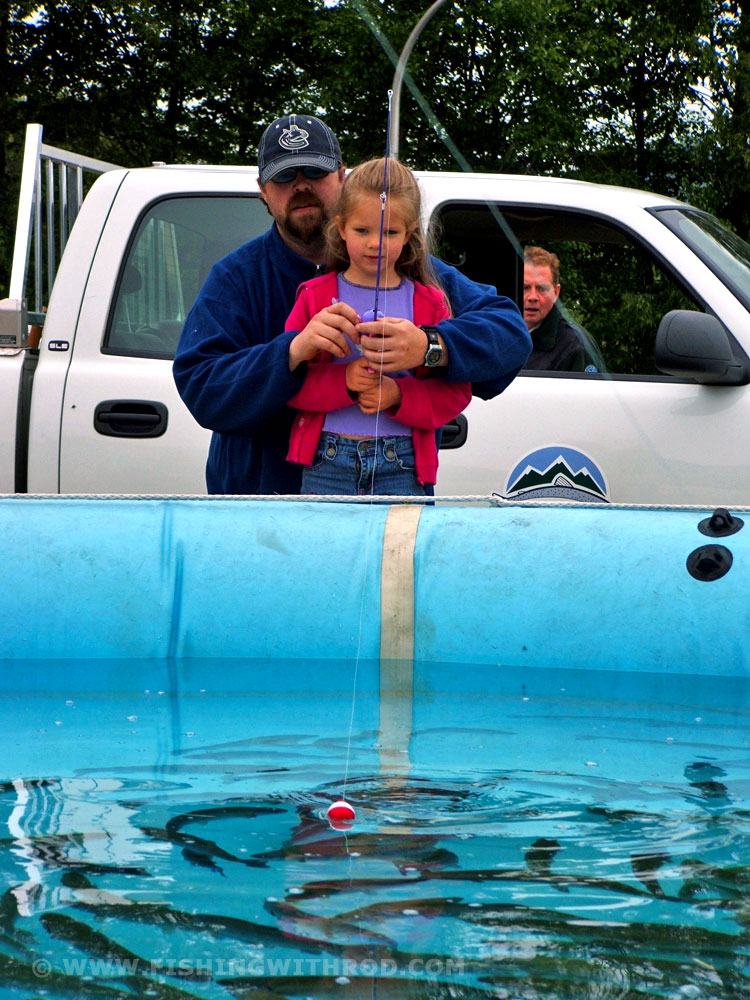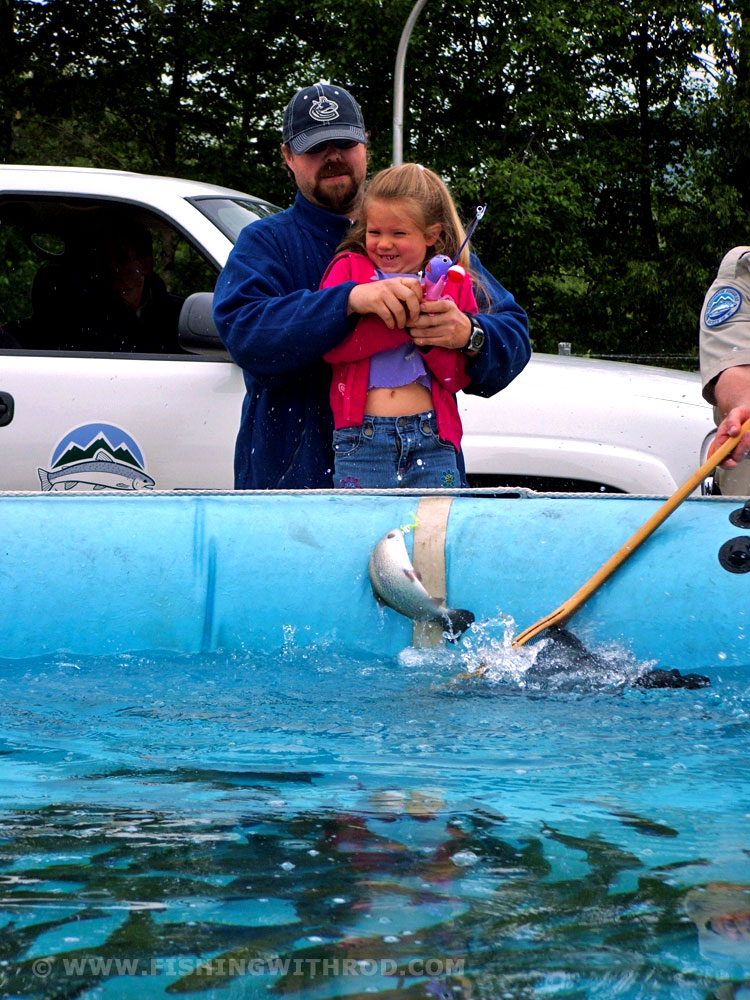 Hatchery manager Dale nets a trout for two young anglers. It is hard to tell who is most excited in this photo.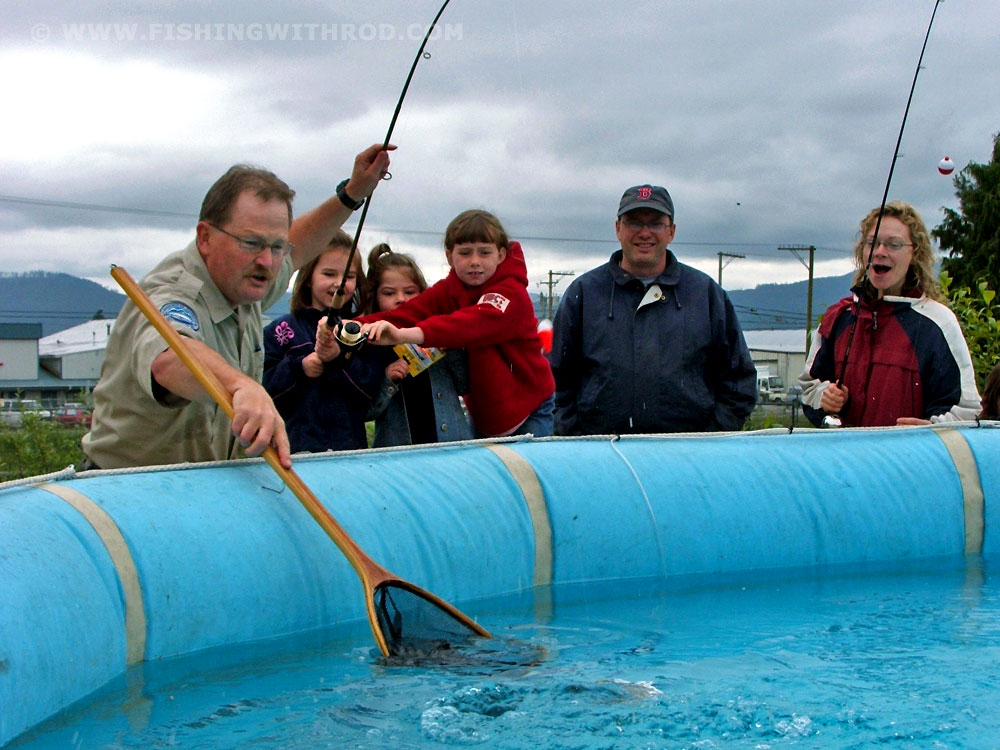 Barry does not seem so pleased after bonking and cleaning fish number 426.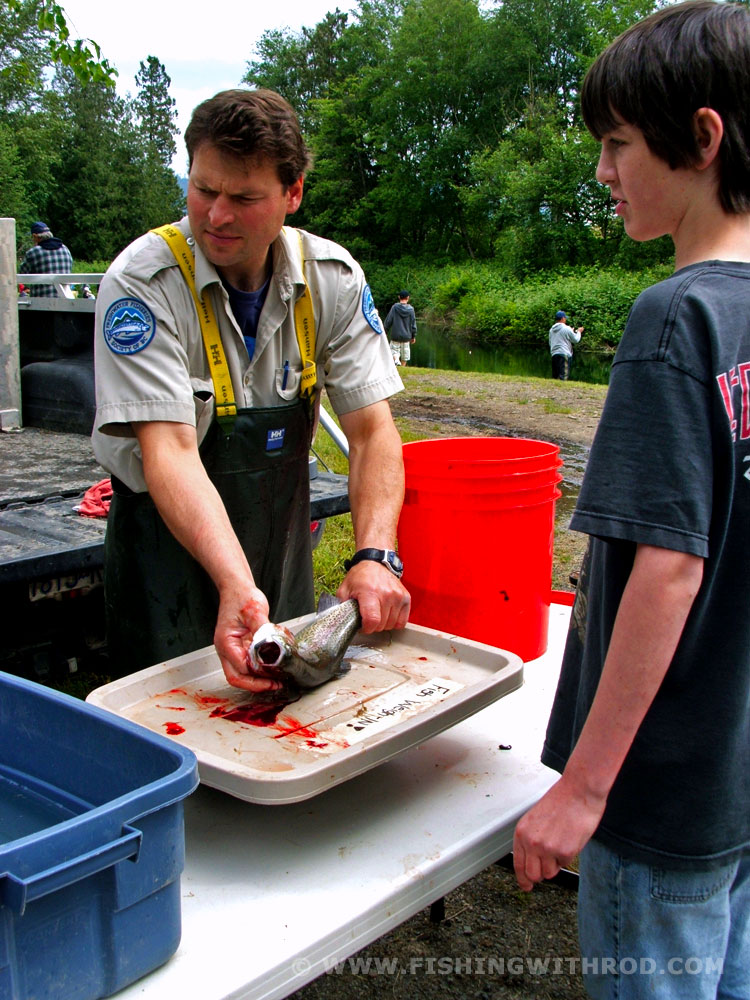 There was not a shortage of anglers at the trout ponds.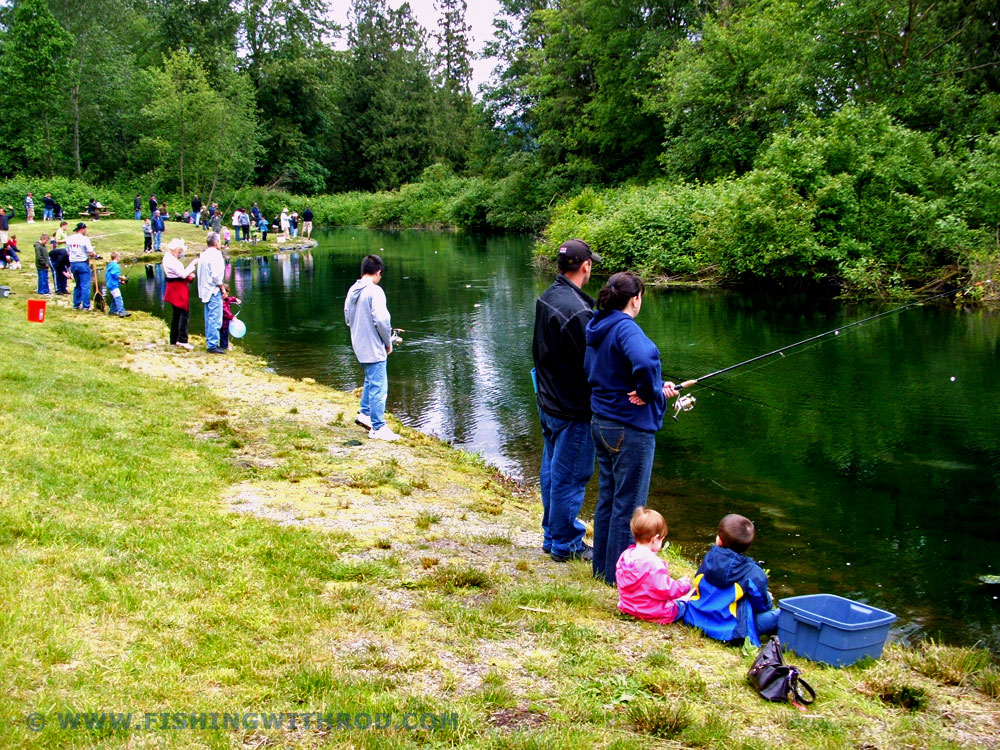 Other photos can be found on this page.