Published on June 16th, 2008 by Rodney
In conjunction with the BC's Family Fishing Weekend, the Seymour Salmonid Society hosts "Go Fish Rice Lake" every year on Fathers Day. This is one event that I usually do not miss as it always draws a huge crowd. Due to the nice weather that we experienced, this year's event was especially well attended.
Just minutes after the event started, all fishing rods, around 80, were loaned out to new angling enthusiasts. Each angler was allowed to try fishing on the pier for 20 minutes before returning the fishing rod. Other activities included flytying lessons, bug discovery, bear awareness activities, etc. Thanks to those who came by to say hi. I hope questions regarding different fisheries were fully answered, otherwise emails are always welcome. Despite of high angling pressure, only a few fish were caught, probably due to the warm sunny condition.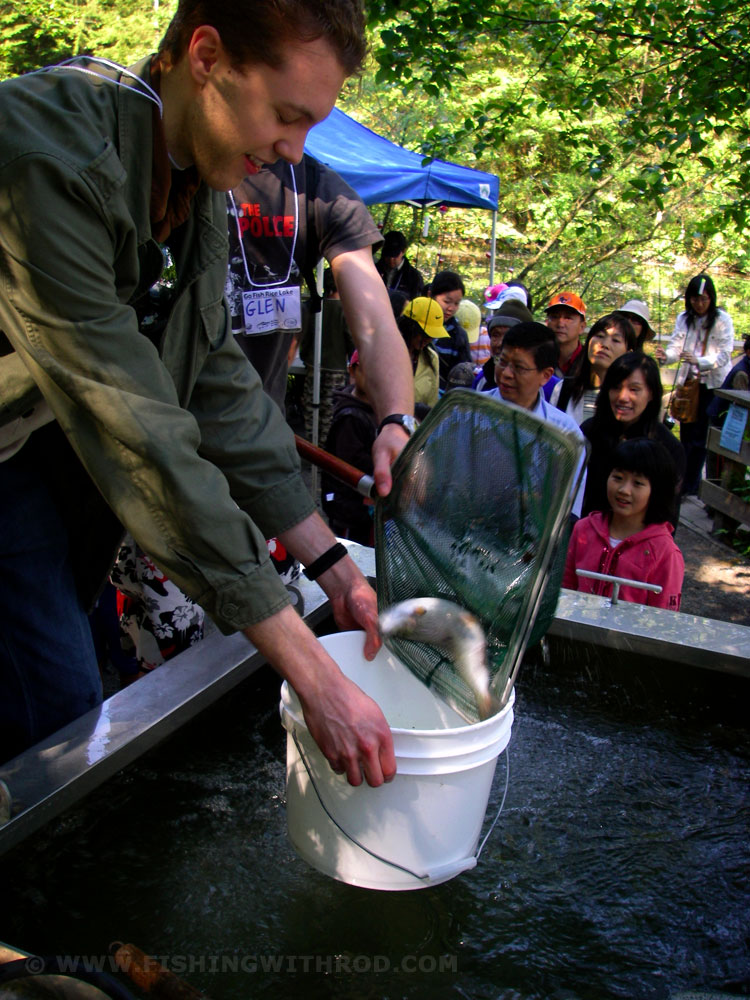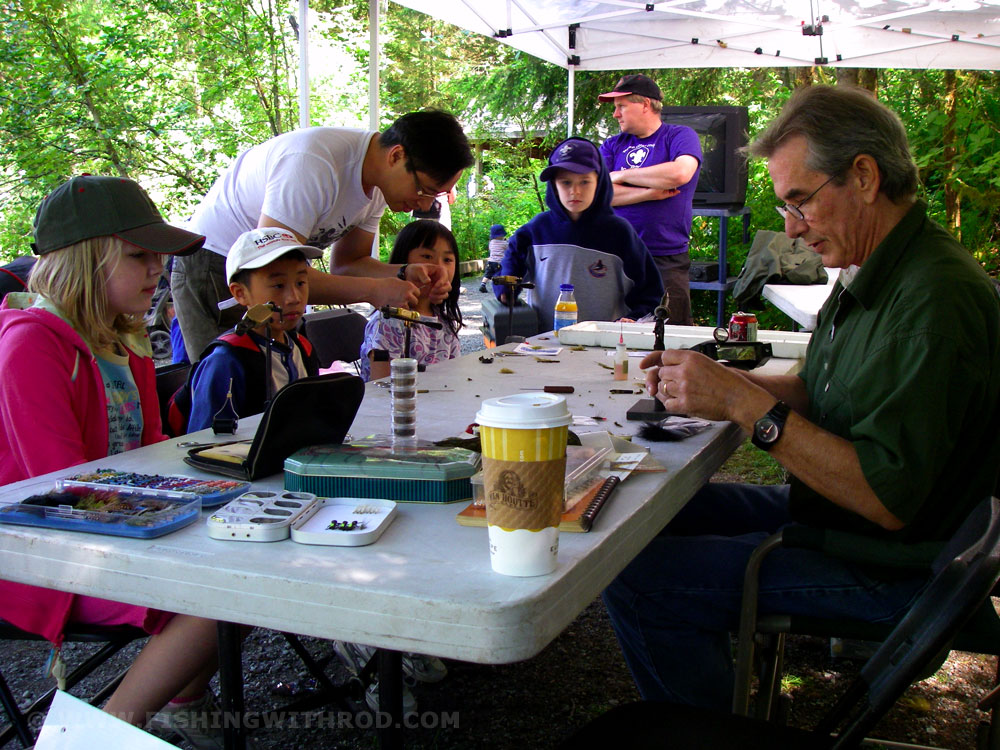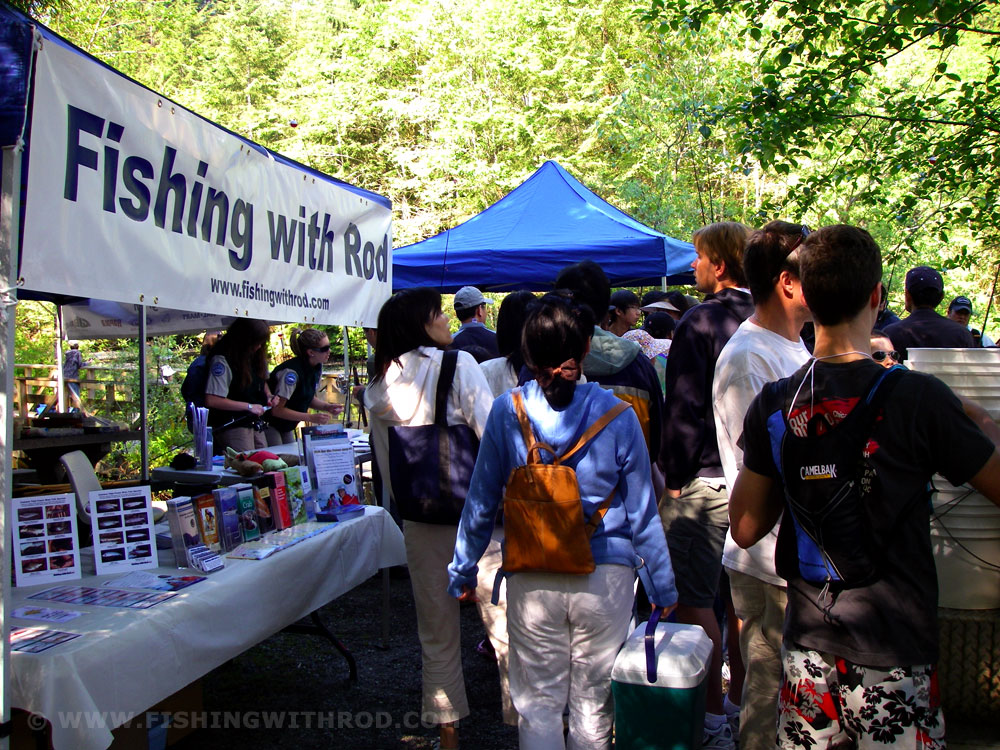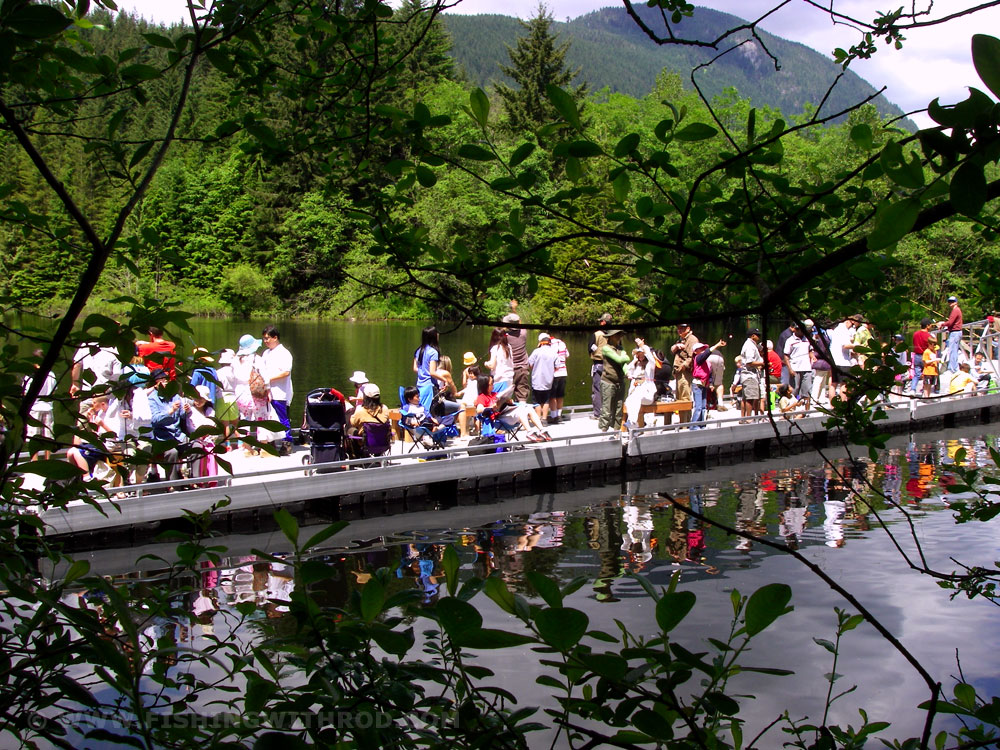 More photos can be seen on this page.