Vancouver BC Fishing Report
By Rodney Hsu, Fishing with Rod | Last updated: December 4th, 2018
Our latest episode features Chilliwack/Vedder River's lates season chum salmon fishery. Throughout November, bright silver chum salmon can be found in the lower section of the river. This episode has a tutorial component, which shows you the float fishing setup we like to use for targeting chum salmon.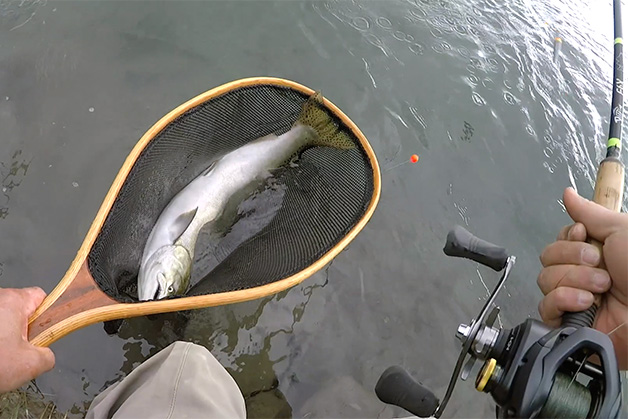 Salmon fishing has ended in the Lower Mainland and Fraser Valley, and what a fantastic coho season we've had. Chum salmon fishing was not as hot, but some systems like the Chilliwack/Vedder River still produced a good abundance of fish in November. With salmon fishing being wrapped up, we are now heading into a different season. Steelhead, cutthroat trout, bull trout and mountain whitefish are now on the menu. The next couple of weeks are going to be fairly quiet overall, with the odd winter steelhead being caught. Once Christmas is over, winter steelhead fishing on the Chilliwack/Vedder River should improve. Although the weather is cold, lakes should still produce some rainbow trout which we released back in October.
For daily updates, please follow us on Facebook and Instagram.
Upcoming Events and Promotional News
Here are some of the latest news and upcoming events in the Lower Mainland and Fraser Valley!
Capilano River
Capilano River is quiet during this time of the year. The odd winter steelhead might be encountered but overall there really isn't a winter fishery for this system.
Please remember that you might encounter the odd steelhead in the system. ALL steelhead (hatchery and wild) have to be released with care. Please report individuals who choose to do otherwise.
Stave River
Stave River's salmon fishery has ended. You still might find the odd coho salmon which most likely are dark, but overally just about all the salmon are done with spawning. With the passing of salmon, another fishery emerges. Cutthroat trout and whitefish should be abundant at times during this time of the year. You can float fish with single eggs for them, or you can fly fish with trout beads.
Winter steelhead don't really start until a little later on for this system.
Hatch Match'r Fly and Tackle in Maple Ridge is your best one-stop shop on the North side of Fraser Valley. New owner Nick and his staff are always happy to help you, whether you are a beginner or a seasoned angler. They are open seven days a week.
Squamish River
Squamish River conditions have been quite good due to the cold and dry days we are having right now. Bull trout fishing has been fair to poor unfortunately, due to the lack of chum salmon returning to the system this year. With the lack of food (eggs and carcasses), trout and char are now feeding as much. Some coho salmon are still around in the upper river but they are starting to get coloured. Casting and retrieving big spoons is the go-to method for these fish. Please remember that there is a bait ban year round and catch and release applies to all species.
Chilliwack River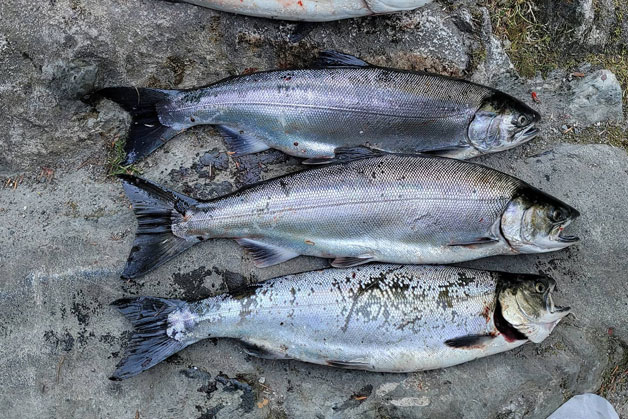 Chilliwack Rive's level has been dropping steadily with the cold and dry days which we've had lately. The river level is still a bit on the high side but it is totally fishable. You still might catch the odd nice chum salmon in the lower section right now, but salmon fishing is coming to an end pretty fast. Winter steelhead should be here any day now if not already.
Wally Hall Junior Memorial Fishing Derby has begun. Entry fee is $20 and can be purchased at Fred's Custom Tackle. The weigh-in station is at Fred's Chilliwack store. All proceeds go toward salmonid habitat enhancement on this river system.
Check out the following video tutorial on how to tie a bait loop to secure your roe on the hook.
Fred's Custom Tackle has a new store in Chilliwack! The address is 6336C Vedder Road, just north of Promontory Road. The store has up to 70 parking spots so very convenient for those who are towing a boat. Opening hours are 7:30am to 5:30pm on Monday to Saturday, and 7:30am to 4:00pm on Sunday.
Tidal Fraser River
Tidal Fraser River is mostly quiet during this time of the year. Herring can be caught in Steveston between now and March. Imperial Landing's pier and Garry Point Park are both good places to do it. Bull trout can be caught throughout the winter months but they are usually pretty spread out. Because water clarity is generally very good in the winter months, casting and retrieving a lure, or fly fishing can work well for bull trout and cutthroat trout.
Please note that in spring 2016, Fisheries and Oceans Canada has issued a night time fishing closure for all finfish species in the Tidal Fraser River. To fish the Tidal Fraser River (downstream from the railway bridge in Mission), you are required to have a valid saltwater fishing licence.
If you would like more information on fishing in the Tidal Fraser River, please stop by Berry's Bait and Tackle in Richmond. Mike, Len and Michele have a team of knowledgable staffs who regularly fish this area and they can help you out.
Non-tidal Fraser River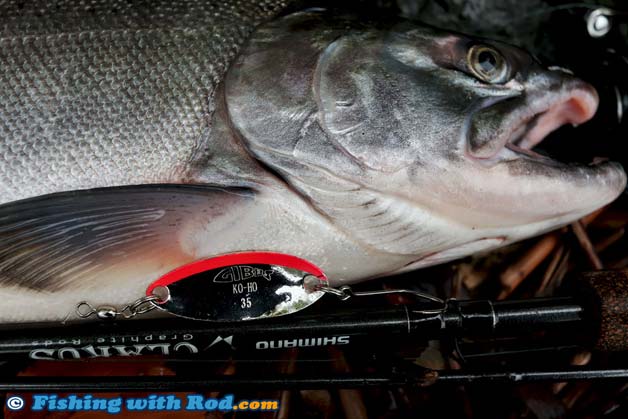 Salmon fishing has ended. Cutthroat trout fishing can be good in backwaters and sloughs feeding into the Fraser. Sturgeon fishing is still good due to the abundance of food (salmon) in the river.
Lower Mainland Lakes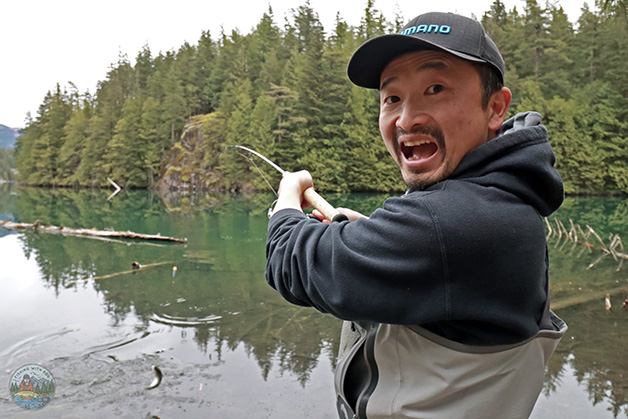 Most urban lakes were stocked back in October and there should still be many fish left. Although the weather is colder now, you should still be able to find some fish by bottom fishing with bait. Fish are not as active due to the cold water, so be a bit more patient will produce results.
These articles may assist you:
Please remember that for lake fishing, if you are fishing from shore, you are only allowed to use ONE rod. If you are fishing alone in a boat, then you are permited to use two rods. Only one hook is allowed on your rod. Please note that single barbless hooks are required to be used at some lakes. You should note the daily quota of trout for the lake where you are fishing. Catch and release is required in some lakes, please check regulations.
Before heading out, please read the freshwater regulations in Region 2 first. For more regular updates, make sure you follow our Facebook page. If you witness violations, please contact the nearest conservation office or phone 1-877-952-RAPP (7277). Conservation officers can not attend all calls, but they do their best to catch those who do not choose to play by the rules.
Good luck and please conserve your catches!
Rodney Hsu
Webmaster, Fishing with Rod Production