Vancouver BC Fishing Report
By Rodney Hsu, Fishing with Rod | Last updated: September 12th, 2017
We have just published the latest episode of Gibbs Delta TV! This episode features Okanagan's rainbow trout fishery. We went out with pro-staff Rodney Hennig from Rodney's Reel Outdoors. We also invited a young and talented angler named Sem Hilverink. Check it out!
Fraser River is now open for salmon fishing. Please see the following fishery notices for details on what salmon fishing opportunities are available between now and the end of December:
Sturgeon fishing is excellent as expected. Squamish River's pink salmon fishery is wrapping up as most fish are spawning. Chilliwack/Vedder River is low and clear, but fish are being caught in the system. Capilano River is low and clear, most coho salmon are still staging outside the river mouth. The weather is still very hot, therefore bass and carp fishing is quite productive at the moment. Trout fishing in lakes will pick up once the weather starts cooling down.
Upcoming Events and Promotional News
Here are some of the latest news and upcoming events in the Lower Mainland and Fraser Valley!
Capilano River
Capilano River is quite low and clear due to the lack of rain. There are some coho salmon in the system but overall fishing is pretty slow. These coho salmon are pretty shy as they have already been in the system for quite awhile. The best time to target them is really early in the morning when lighting is still low. Please note that the seasonal bait ban comes in effect starting on August 1st until October 31st. This is done to protect the small summer steelhead run. ALL steelhead, including hatchery marked fish, have to be released with care. If the river fishing is slow, you should also check out the river mouth and nearby Ambleside Beach where both coho and pink salmon might be holding and feeding.
Stave River
Stave River produces mostly northern pikeminnow and peamouth chub during this time of the year. This can be a great place to bring the family to as the kids can catch these fish by float fishing with worms. Some cutthroat trout and mountain whitefish can also be caught at times. River condition is good. Some pink salmon are now moving into the system, but retention of pink salmon is closed.
Squamish River
Fishing for pink salmon on the Squamish River is pretty much finished. Most of the fish are now developing their spawning characteristics. You will still get the odd nice fish in the lower river, but overall that's a wrap for the season. Please note that bait ban is in effect year round and please check the fishery notice for opening areas.
Chilliwack River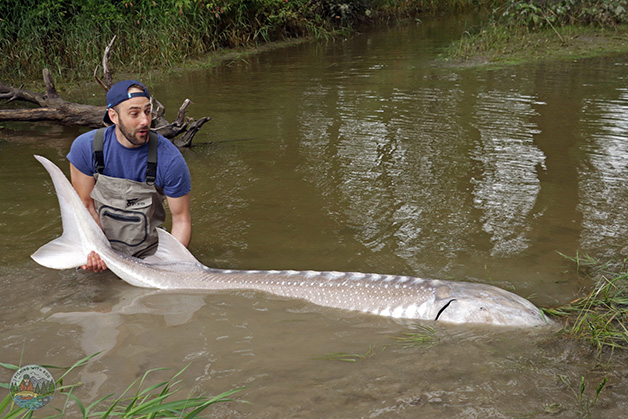 Chilliwack River is very low and clear. Some pink salmon have slowly moved their way into the lower river, so it is worth heading out and spending a bit of time targeting them. This is also a good time of the year for checking out the runs before the fall salmon season arrives in a few weeks from now. Pink salmon retention is closed right now until further notice. There is no fishing for sockeye salmon. Please check the regulations for the daily quotas of chinook and coho salmon. Some adult chinook salmon and jacks are also in the system now.
For hands-on information, be sure to visit Fred's Custom Tackle where you can also pick up a map of the Chilliwack/Vedder River. There are two store locations:
34150 South Fraser Way Abbotsford, phone: 604.746.1481
45150 Luckakuck Way Chilliwack, phone: 604.858.7344
Skagit River
Skagit River is a fantastic system for rainbow and bull trout fishing. The river is dropping steadily so more spots can now be accessed. Rainbow trout fishing has been good while bull trout fishing appears to be slower than past years. Size of rainbow trout has been big as well, while bull trout are mostly skinny. We seem to be seeing a balance shifting which is a good sign as bull trout have been the dominant species in the past few years. Fly fishing and spincasting with light tackle both work well for these species. Mosquitoes are not very forgiving in the Lower Skagit River Valley so be prepared. Check out the above video tutorial, featuring Pacific Angler's Matt Sharpe, tying up an advanced nymphing rig.
Tidal Fraser River
Tidal Fraser River is now open for salmon fishing. Please see this fishery notice for details. Pink salmon catch and release is now available, but overall fishing is slower than previous seasons as we are only expecting 3.6 million fish returning this year, which is less than half of historic average. Water clarity is excellent for this time of the year, visibility is at around 18 inches, plus and minus a few inches depending on the tide.
Please note that in spring 2016, Fisheries and Oceans Canada has issued a night time fishing closure for all finfish species in the Tidal Fraser River. To fish the Tidal Fraser River (downstream from the railway bridge in Mission), you are required to have a valid saltwater fishing licence.
If you would like more information on fishing in the Tidal Fraser River, please stop by Berry's Bait and Tackle in Richmond. Mike, Len and Michele have a team of knowledgable staffs who regularly fish this area and they can help you out.
Non-tidal Fraser River
Non-tidal Fraser River's water clarity is excellent, salmon fishing is now open. Anglers have opportunities to bar fish for chinook salmon, which can be kept. Catching and releasing of pink salmon and coho salmon are available right now. Please see this fishery notice for details.
Carp Fishing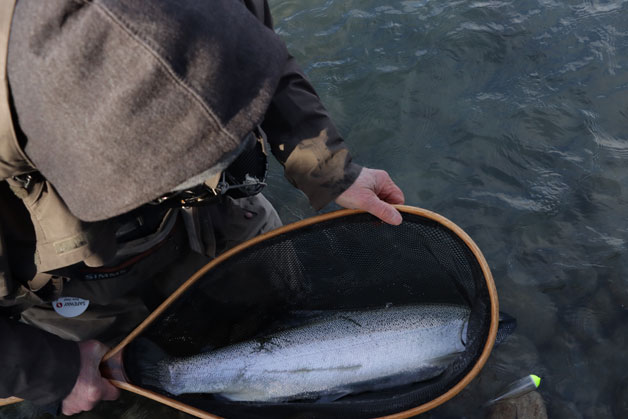 Carp fishing is quite productive right now due to the warm weather. Sturgeon Slough, Burnaby Lake, Deer Lake, Sumas River are all good options for this alternative fishery.
Lower Mainland Lakes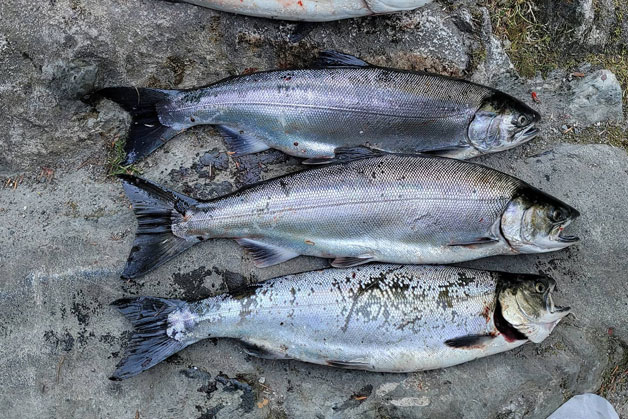 Lake fishing for trout has been slow due to the warm weather, but it should pick up shortly now that we are seeing slightly cooler weather and some rain. Fraser Valley Trout Hatchery will resume urban lake catchable rainbow trout stockings in late September.
These articles may assist you: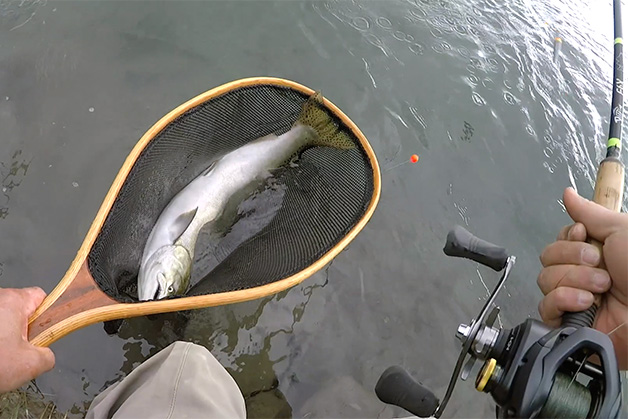 Kawkawa Lake's kokanee fishery is done for the year. It has been slower than previous years but fish were bigger than average.
Hicks and Deer Lake are still good as a variety of fish can be caught, including rainbow trout, cutthroat trout and kokanee. Fish are found in deeper parts of the lake where water is cool near the bottom.
Chilliwack Lake is big, so a motor boat is required. This lake produces bull trout, rainbow trout and a variety of minnow species including big largescale suckers. Bull trout can be caught either by trolling or bait fishing near the bottom in 40 to 80 feet of water.
Ross Lake's water level is starting to drop.
Please remember that for lake fishing, if you are fishing from shore, you are only allowed to use ONE rod. If you are fishing alone in a boat, then you are permited to use two rods. Only one hook is allowed on your rod. Please note that single barbless hooks are required to be used at some lakes. You should note the daily quota of trout for the lake where you are fishing. Catch and release is required in some lakes, please check regulations.
Before heading out, please read the freshwater regulations in Region 2 first. For more regular updates, make sure you follow our Facebook page. If you witness violations, please contact the nearest conservation office or phone 1-877-952-RAPP (7277). Conservation officers can not attend all calls, but they do their best to catch those who do not choose to play by the rules.
Good luck and please conserve your catches!
Rodney Hsu
Webmaster, Fishing with Rod Production