Vancouver BC Fishing Report
By Rodney Hsu, Fishing with Rod | Last updated: April 25th, 2016
The "heat wave" ended and we are once again experiencing the normal spring cool weather, for now anyway. Lake temperature is perfect right now for trout fishing in shallow waters, and it should remain so for the next several weeks. Chilliwack/Vedder River is still producing some steelhead but high water level is making it difficult. Tidal Fraser River has been productive for bull trout, and coarse fish are now fairly active.
While our website is regularly updated, we are now very active in social media and you can expect instant updates when regulation changes or other important news take place. The three platforms where you should follow us are Facebook, Instagram and Twitter.
Upcoming Events and Promotional News
Here are some of the latest news and upcoming events in the Lower Mainland and Fraser Valley!
Capilano River
Capilano River is quiet during this time of the year. The odd coho salmon are expected to enter the system in the next few weeks. This early coho salmon run usually peaks around late June. Early morning at first light is usually the best time to catch them. Float fishing with roe, spincasting lures or fly fishing with small streamers all work well for these fish.
Squamish River
Squamish River is rising and colouring up as freshet begins. Cheakamaus River remains fishable and anglers can expect to encounter steelhead, bull trout and rainbow trout. Bait ban is in effect year round and catch and release applies to all species.
Stave River
Stave River is producing cutthroat trout and whitefish. Coastal cutthroat trout are feeding on chum salmon fry and can be seen on the surface when they are actively feeding. Mountain whitefish are mainly feeding on nymphs.
Chilliwack River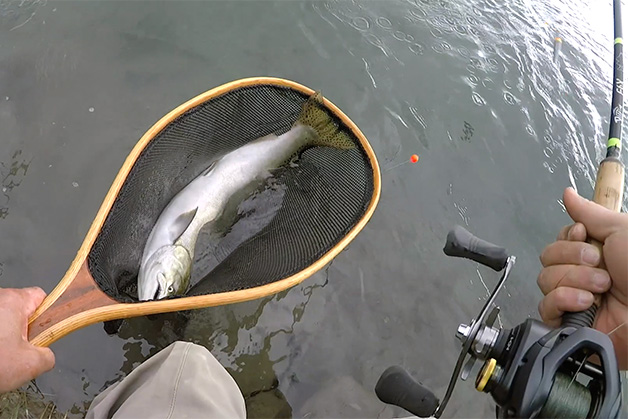 Chilliwack River's level is pretty high but still fishable. Anglers are still getting the odd late winter steelhead in the mid and upper sections of the river. Please remember that starting on May 1st, fishing is closed upstream from the Crossing, and downstream from the Crossing is restricted to fly fishing only. The whole river will be closed throughout the month of June before it reopens on July 1st for chinook salmon.
Harrison River
Harrison River has been producing cutthroat trout. These are anadromous fish which come into the river and feed on salmon fry throughout late winter and early spring. To fish this river efficiently, a boat is needed. Shore access is limited to areas around Kilby. Fly fishing with minnow patterns, spincasting with small lures are your best bet. Look for salmon fry splashing on the surface when locating feeding trout.
Tidal Fraser River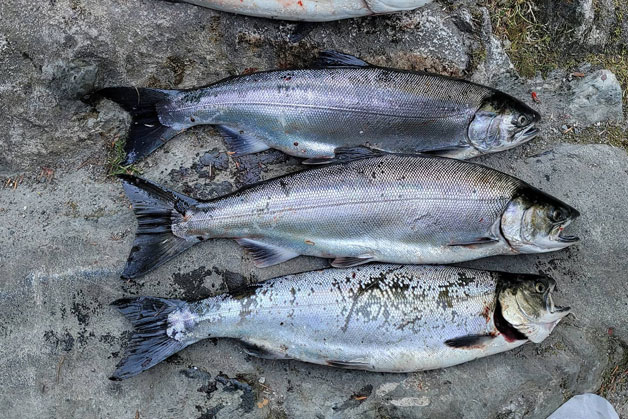 Tidal Fraser River is dirty. Bull trout fishing is good during this time of the year. This is a catch and release fishery so please release all fish with care. Use a catch and release net so fish are kept in the water when unhooked prior to being released. Because water clarity is poor, bait fishing for them is the only way to have some success in this fishery. Roe is the best bait. Outgoing tide after peak is the most productive time to be fishing for these fish.
Northern pikeminnow, peamouth chub and other related minnow species are becoming active now in the Tidal Fraser River. These can be caught by using dough balls or dew worms close to shore.
To fish the Tidal Fraser River (downstream from the railway bridge in Mission), you are required to have a valid saltwater fishing licence.
Fisheries and Oceans Canada has issued a night time fishing closure for all finfish species in the Tidal Fraser River.
Non-tidal Fraser River
The non-tidal portion of the Fraser River is rising and very coloured. Sturgeon fishing is available and guides are getting into fish regularly. Bait used during this time of the year include lamprey and eulachon. When anchoring your boat during this time of the year, pay close attention to large debris like trees floating down the river.
Lower Mainland Lakes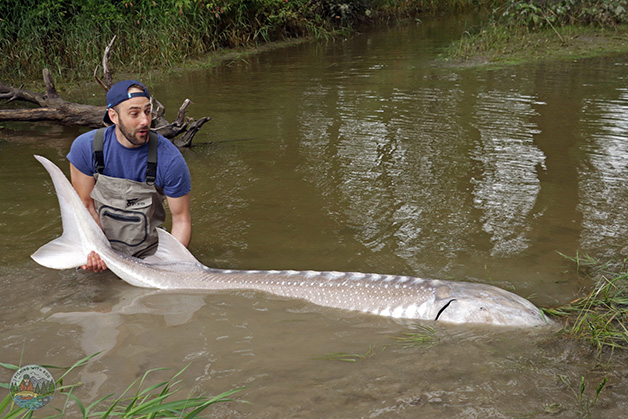 Lake fishing in the Metro Vancouver and Fraser Valley areas has been excellent. All lakes have been stocked at least once since March with catchable rainbow trout by the Fraser Valley Trout Hatchery.
Hicks Lake is very productive right now. Beside the catchable rainbow trout which were stocked a few weeks ago in the lake, anglers can also expect to get into bigger rainbow trout, cutthroat trout and some kokanee. Fishing from shore is possible but a boat can get you to lots of productive spots.
Kawkawa Lake in Hope has not been producing well as expected. Kokanee fishing will return in late May and it should be good until July.
Weaver Lake is producing well. Most of the rainbows are not big but they are plentiful so this is an easy lake to fish for kids. The road up to the lake can be rough so a 4WD drive is best.
Cultus Lake in Chilliwack can be good for bull trout and cutthroat trout right now as they feed aggressively on salmon fry. These can be seen chasing salmon fry close to the surface. They can be caught from shore, but a boat is best if you want to follow this feeding frenzy. As water temperature rises, northern pikeminnows and largescale suckers are now found in the shallows.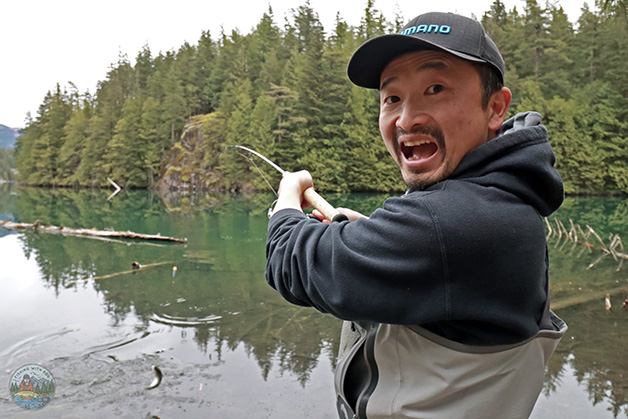 Jones Lake is very low but putting in a small cartopper is still doable from the day use area. The road up to the lake is in reasonably good shape as long as you have a truck or 4WD. Fishing for cutthroat trout is productive. You can either fish from shore or a boat. Roe, dew worm or shrimp fished under a float in 10ft of water works well. Casting and retrieving a small spoon like a 1/16oz Gibbs Croc also works great in shallow water. Most of the fish are fairly skinny due to a lack of food throughout this winter, but they fight very well!
Alta Lake in Whistler has an abundance of rainbow trout and also produces large cutthroat trout. There is a bait ban in effect for this lake, so casting lures or fly fishing are the best methods for targeting these fish.
These articles may assist you:
Please remember that for lake fishing, if you are fishing from shore, you are only allowed to use ONE rod. If you are fishing alone in a boat, then you are permited to use two rods. Only one hook is allowed on your rod. Please note that single barbless hooks are required to be used at some lakes. You should note the daily quota of trout for the lake where you are fishing. Catch and release is required in some lakes, please check regulations.
Before heading out, please read the freshwater regulations in Region 2 first. For more regular updates, make sure you follow our Facebook page. If you witness violations, please contact the nearest conservation office or phone 1-877-952-RAPP (7277). Conservation officers can not attend all calls, but they do their best to catch those who do not choose to play by the rules.
Good luck and please conserve your catches!
Rodney Hsu
Webmaster, Fishing with Rod Production