Vancouver BC Fishing Report
By Rodney Hsu, Fishing with Rod | Last updated: January 25th, 2016
Check out this funny short ice fishing video we shot last week at Tunkwa Lake. Ice fishing can be really entertaining, and can easily be done by anyone. If you would like to try it out, check out Tunkwa Lake Resort, which is one of the closest ice fishing spots from Vancouver.
Fishing in the Lower Mainland and Fraser Valley is still on the slow side as expected due to inconsistent weather in the winter. Chilliwack/Vedder River steelhead fishery has improved since Christmas. Fish in the mid teens are now being weighed in at Fred's Custom Tackle. Other options right now include coastal cutthroat trout fishing in the Fraser River and tributaries. Lake fishing is also doable as long as it is ice-free. For weekend get-away options, give ice fishing ago at lakes around Merritt or Pemberton.
While our website is regularly updated, we are now very active in social media and you can expect instant updates when regulation changes or other important news take place. The three platforms where you should follow us are Facebook, Instagram and Twitter.
Upcoming Events and Promotional News
Here are some of the latest news and upcoming events in the Lower Mainland and Fraser Valley!
Capilano River
Capilano River is quiet during this time of the year as expected. Beside the odd winter steelhead in the system, there are generally no fish until early spring when the first wave of coho salmon appears. Please remember that ALL steelhead (both wild and hatchery-marked fish) have to be released with care.
Seymour River
Seymour River remains closed for fishing.
Squamish River
Squamish River offers reasonably good fishing for rainbow trout, bull trout and cutthroat trout throughout the upper sections and its tributaries throughout the winter months. These fish have shifted their diet from salmon eggs to anything else which they can find in the river right now. These include sculpin, pieces of salmon carcasses and eventually some early salmon fry. Fly fishing with large flesh patterns, sculpin patterns can produce when swung across a tailout. Trout beads and small egg patterns should still produce the odd fish when being worked through small side channels. For gear anglers, a spinner or spoon never fails either when being worked through slower parts of the river. Please remember catch and release applies to all these species. The river condition has been good due to the cold weather, but be sure to dress appropriately as it can be very cold in the Upper Squamish River, especially near the end of the day. Watch out for wildlife like elk and deer, which are plentiful in this area.
Stave River
Stave River is in fact a very pleasant place to fish due to the lack of crowd which is typically seen during the salmon season. During this time of the year, there are not too many fish in this river, beside some normadic cutthroat trout and whitefish. These fish are mainly feeding on salmon eggs right now, as well as nymphs if available. It is an excellent place to learn how to fly fish for these smaller gamefish. If you are spincasting, try float fishing with natural or artificial bait like eggs and dew worms. Casting and retrieving small lures like a 1/16oz Croc spoon also works well. Please remember that all wild cutthroat trout have to be released.
Chilliwack River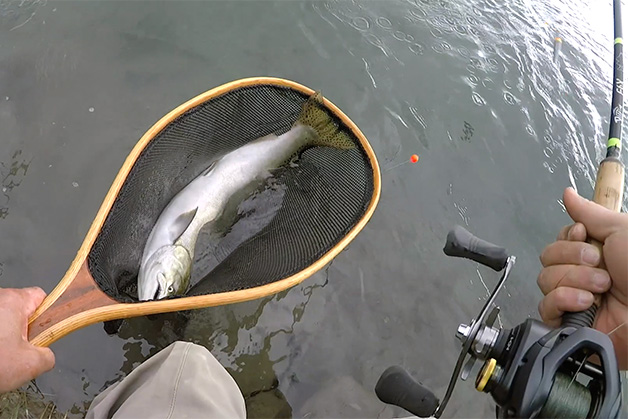 Chilliwack River conditions recovered quickly after last week's heavy rain which kept the river unfishable for a few days. Fishing has been reasonably good as raised water level brought new fish into the system. Bigger fish up to 15lb have been weighed in at Fred's Custom Tackle recently, the average size of these fish is still around 10lb. Float fishing with a variety of bait like roe bags, shrimp are the usual go-to method, but more anglers are now trying artificials such as jigs and spoons with plenty of success. Fish can be found throughout the system. If water is higher, try further upstream. If water is low, focus your effort further downstream as fish will be travel more slowly.
The annual Wally Hall Junior Memorial Steelhead Fishing Derby will begin on December 1st, tickets can be purchased at Fred's Custom Tackle. Check out the video below for more information.
Fred's Custom Tackle is your go-to store for the Chilliwack River fishery. If you need accommodation or guide suggestions around Chilliwack, please take a look at the listing on Tourism Chilliwack's website.
Tidal Fraser River
Tidal Fraser River is generally very slow during this time of the year as there are no salmon running through the system. The only species which you will encounter in the next few months is bull trout. These bull trout are winter feeders which are not spawning in the tributaries. You can find them close to shore, feeding on sculpin, stickleback and salmon fry. Lure casting or fly casting are good techniques for targeting these fish if water clarity is good. If water is dirty, then bottom fishing with roe is the better alternative.
Another popular winter fishery is the herring fishery around Steveston. These can be caught until April as some fish come into the estuaries and spawn. The easiest way to target these tasty small fish is by casting and retrieving a herring jig.
To fish the Tidal Fraser River (downstream from the railway bridge in Mission), you are required to have a valid saltwater fishing licence.
For more information on this fishery and the latest updates on saltwater fishing around Steveston and the Tidal Fraser River, stop by the Berry's Bait & Tackle in Richmond.
Non-tidal Fraser River
The non-tidal portion of the Fraser River is very quiet in the winter months. While some sturgeon fishing can be done, overall it is very slow. Another good fishery to try out with very little pressure is anadromous cutthroat trout fishery. These can be caught in the main and side/back channels of the river. The river is very low and clear right now, which is perfect for hunting these highly migratory predators. In a few weeks from now, salmon fry will start emerge from redds, which will turn up the fishing. Try casting small spoons or use small fry imitations if you are fly fishing.
For more detailed reports on sturgeon fishing in the Fraser Valley, check out Dean Werk's Chilliwack report.
Lower Mainland Lakes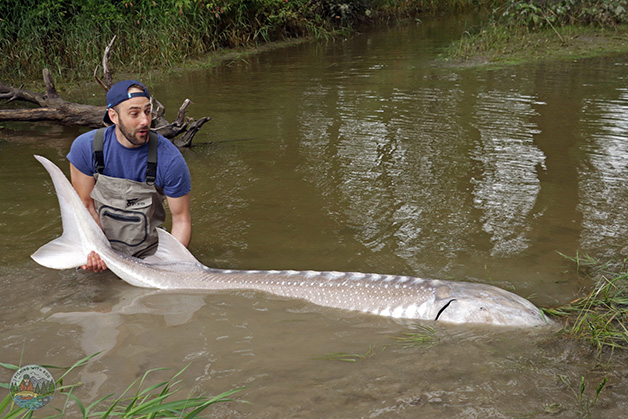 Fishing in the Lower Mainland urban lakes can in fact be pretty productive throughout the winter months unlike what most anglers believe. Lakes such as Lafarge, Como, Green Timbers and Rice have catchable rainbow trout left over from last year's stockings. As long as the lakes are not frozen, you can try bait fishing for them by using single eggs, cured krill, deli shrimp, dew worms. Because water is colder than usual, it takes some time for fish to find your bait and bite it, so be patient. Fraser Valley Trout Hatchery will resume catchable rainbow trout stockings in mid March when the weather warms up again.
These articles may assist you:
Please remember that for lake fishing, if you are fishing from shore, you are only allowed to use ONE rod. If you are fishing alone in a boat, then you are permited to use two rods. Only one hook is allowed on your rod. Please note that single barbless hooks are required to be used at some lakes. You should note the daily quota of trout for the lake where you are fishing. Catch and release is required in some lakes, please check regulations.
Before heading out, please read the freshwater regulations in Region 2 first. For more regular updates, make sure you follow our Facebook page. If you witness violations, please contact the nearest conservation office or phone 1-877-952-RAPP (7277). Conservation officers can not attend all calls, but they do their best to catch those who do not choose to play by the rules.
Good luck and please conserve your catches!
Rodney Hsu
Webmaster, Fishing with Rod Production