Vancouver BC Fishing Report
By Rodney Hsu, Fishing with Rod | Last updated: December 7th, 2017
Here is our latest episode, featuring an epic Fraser River sturgeon fishing trip with Gill Steele from Highwater Tackle and Lang Nguyen from lang's Fishing Adventures!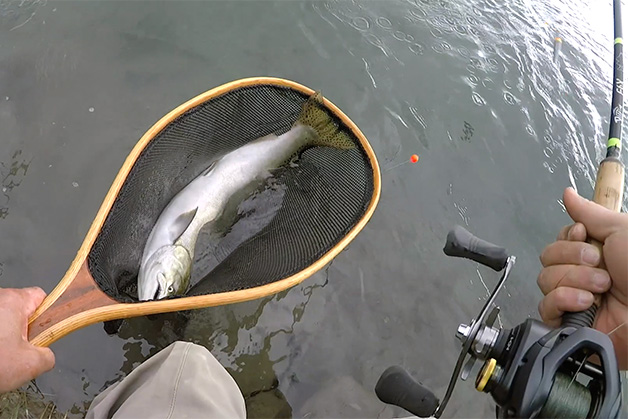 It is definitely beginning to feel like Christmas! Air temperature is dropping, snow line is getting lower on the mountains, and winter steelhead season is just around the corner! We are expecting at least a week of clear, cold weather, so it will bring most of the rivers back to shape. Chilliwack/Vedder River is fishable once again. You might be able to get into the odd late coho or chum salmon, but the season is ending. Early winter steelhead usually start showing up in mid December. Another fishery is picking up too now that salmon have finished spawning. Coastal cutthroat trout in the Fraser Valley are active throughout the winter months. They will be feeding on eggs in the next several weeks. Focus on sloughs and small channels where fish have been spawning.
Upcoming Events and Promotional News
Here are some of the latest news and upcoming events in the Lower Mainland and Fraser Valley!
Capilano River
Capilano River's salmon fishery has ended.
Please also note that ALL steelhead, both wild and hatchery marked fish, have to be released with care. The Capilano River's steelhead run is threatened so please inform other anglers, and report those who choose to ignore by retaining steelhead illegally.
Stave River
Stave River is slowing down now for chum salmon. Most of the fish you find now are spawning. The focus now shifts to coastal cutthroat trout and mountain whitefish, which are feeding on salmon eggs. Single eggs being fished under a float, or artificial presentations such as trout beads work very well.
Squamish River
Squamish River is more fishable now. The high water event recently has changed the river quite a bit. Salmon fishing is tapering off as expected. Trout and char in this system are now feeding on chum salmon eggs. Fly fishing with trout beads can work really well for these fish. The above video by Matt Sharp at Pacific Angler covers this subject, please take a look. A bait ban is in effect year round for the Squamish River and its tributaries.
Chilliwack River
Chilliwack River condition has improved. The odd fresh coho salmon and chum salmon are still being caught, but overall the salmon fishing season has ended. Water visibility is sitting at around 1 foot. There are a couple of new slides in the upper river which are keeping the river siltier than normal. This is the time of the year when the first winter steelhead are caught, so it is always worth heading out and giving it a go.
Wally Hall Junior Memorial Steelhead Fishing Derby is happening right now until March 15th. Tickets are $20 each and available at Fred's Custom Tackle. For hands-on information, be sure to visit the store at 34150 South Fraser Way Abbotsford where you can also pick up a map of the Chilliwack/Vedder River.
Tidal Fraser River
Tidal Fraser River is quiet. River is starting to clear up gradually. Herring fishing usually picks up in the Steveston area during this time of the year.
Please note that in spring 2016, Fisheries and Oceans Canada has issued a night time fishing closure for all finfish species in the Tidal Fraser River. To fish the Tidal Fraser River (downstream from the railway bridge in Mission), you are required to have a valid saltwater fishing licence.
If you would like more information on fishing in the Tidal Fraser River, please stop by Berry's Bait and Tackle in Richmond. Mike, Len and Michele have a team of knowledgable staffs who regularly fish this area and they can help you out.
Non-tidal Fraser River
Non-tidal Fraser River's water clarity is improving. Salmon fishing is no longer available, but cutthroat trout fishing can be good in back channels.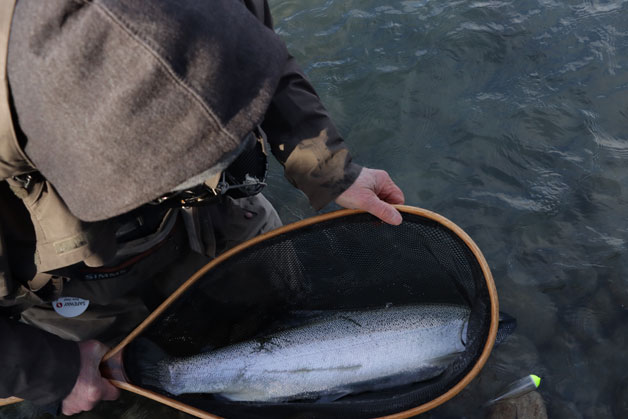 White sturgeon fishing can still be good during this time of the year if you can brave the cold weather. This is a catch and release fishery, and please remember that you must pay the sturgeon conservation surcharge with your freshwater fishing licence.
Lower Mainland Lakes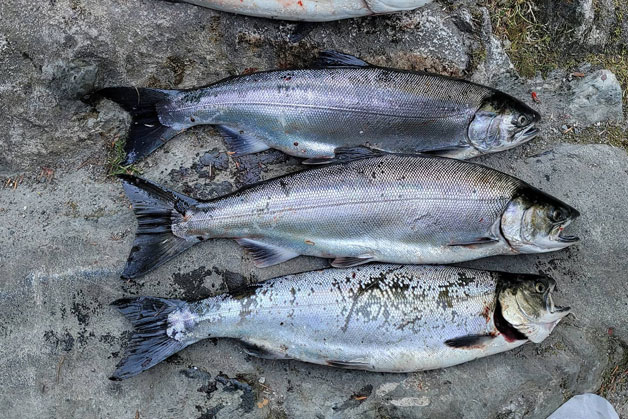 Lake fishing for trout is now good due to the cooler weather, as well as the start of Fraser Valley Trout Hatchery's fall catchable rainbow trout stocking program. Lafarge, Como, Green Timbers, Rice, Rolley, Mill Lakes and Sanctuary Pond at Hastings Park were stocked last week. Check out our Region 2 lake list for fishing trip ideas.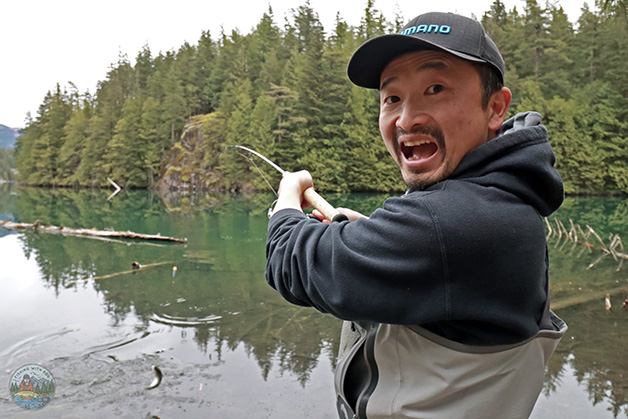 These articles may assist you:
Please remember that for lake fishing, if you are fishing from shore, you are only allowed to use ONE rod. If you are fishing alone in a boat, then you are permited to use two rods. Only one hook is allowed on your rod. Please note that single barbless hooks are required to be used at some lakes. You should note the daily quota of trout for the lake where you are fishing. Catch and release is required in some lakes, please check regulations.
Before heading out, please read the freshwater regulations in Region 2 first. For more regular updates, make sure you follow our Facebook page. If you witness violations, please contact the nearest conservation office or phone 1-877-952-RAPP (7277). Conservation officers can not attend all calls, but they do their best to catch those who do not choose to play by the rules.
Good luck and please conserve your catches!
Rodney Hsu
Webmaster, Fishing with Rod Production