Vancouver BC Fishing Report
By Rodney Hsu, Fishing with Rod | Last updated: October 5th, 2015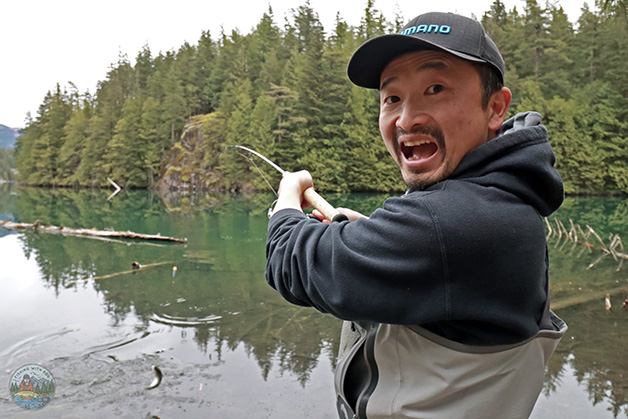 Although rain has been absent in the Lower Mainland, salmon fishing in rivers has been fairly productive. Most anglers have noticed that chinook salmon have been quite abundant compared to other species this year. In the Chilliwack/Vedder River, plenty of fish in the 10 to 25lb range have been caught lately. Coho salmon fishing is still quite slow and pre-season forecast has suggested a much lower return than previous two years. Tidal Fraser river will open for coho salmon fishing next weekend. Sturgeon fishing is still excellent in the Fraser River due to the abundance of food for them to eat. Urban lakes have been stocked recently so trout fishing is very good, while more remote lakes are also producing well due to the cooler weather.
October has plenty of fishing opportunities in the Lower Mainland, here is an overview of all these options.
Please make sure you go to our Facebook page and click on "like". I am constantly adding updates such as latest fishing reports, new videos, articles and contests on it.
Upcoming Events and Promotional News
Here are some of the latest news and upcoming events in the Lower Mainland and Fraser Valley!
Capilano River
Capilano River has been low again. Fish which made it into the system awhile ago are mostly not fresh. The next big rainfall near the end of this week should change that as more fresh fish are expected to move into the system. Bait ban is in effect until the end of October. Chinook and coho salmon are your current target species.
ALL steelhead (both hatchery marked and wild) have to be released with care in the Capilano River. Be sure to identify your fish correctly in the water. This is a vulnerable stock and your action will decide its future.
Seymour River
Seymour River remains closed for fishing.
Squamish River
Squamish River can be slow during this time of the year but that won't last long as the first wave of chum salmon should arrive in a week or two from now. Water has been quite dirty lately so overall fishing is just not that great for this system.
Chilliwack River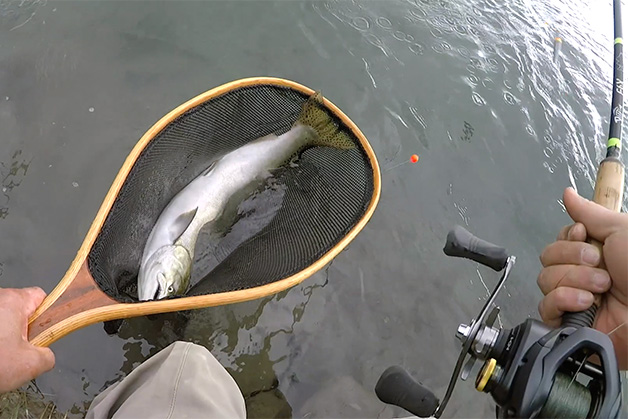 Chilliwack River's water condition is very good. The river level is getting quite low but forecasted heavy rain during Thanksgiving weekend should stir things up. In the meantime, chinook and coho salmon have been good at some spots. Although the river level is low, fish will still travel upstream at night, so you can find fresh fish throughout the system right now.
You should note that pink salmon daily quota has been reduced to two per day for Chilliwack/Vedder River (see fishery notice). Overall the pink salmon fishery is finished as most fish are now spawning or spawned out.
Fred's Custom Tackle is your go-to store for the Chilliwack River fishery. If you need accommodation or guide suggestions around Chilliwack, please take a look at the listing on Tourism Chilliwack's website.
Harrison River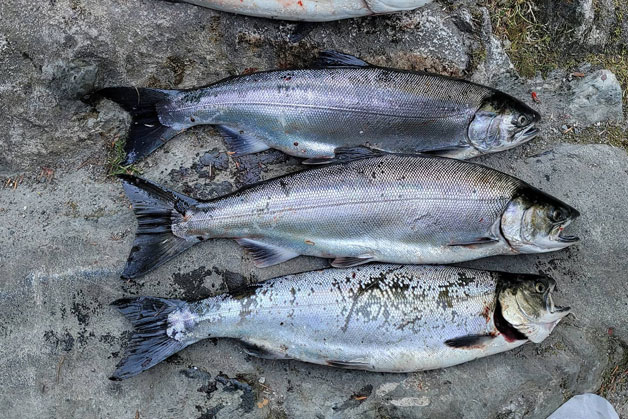 Lower Harrison River's pink salmon fishery has wrapped up for another year. Sturgeon fishing is also very good due to the high abundance of feed in the system. Coho and chum salmon should start to show in the next week or two.
Chehalis River
Chehalis River has reopened for fishing once again after the summer closure due to drought conditions. Fishing is still slow as only pink salmon are found throughout the system, and they are spawning. Coho salmon are expected to arrive soon.
Stave River
Stave River has reopened for fishing once again after the summer closure due to drought conditions. The odd chum salmon have been caught last weekend but overall fishing is still very slow.
Tidal Fraser River
Tidal Fraser River is open for salmon fishing. Retention for chinook, pink and chum salmon is now available, while no fishing is allowed for coho and sockeye salmon and bait ban is in effect (see fishery notice) until October 9th. Pink salmon fishing is now over.
Water clarity degraded recently but hopefully it will improve again soon.
When coho salmon retention opens on October 10th, you can either cast and retrieve a lure, fly fish, or bait fish for them. This coho salmon fishery is usually good until mid November. For more information, please check out this overview.
To fish the Tidal Fraser River (downstream from the railway bridge in Mission), you are required to have a valid saltwater fishing licence.
For more information on this fishery and the latest updates on saltwater fishing around Steveston and the Tidal Fraser River, stop by the Berry's Bait & Tackle in Richmond.
Non-tidal Fraser River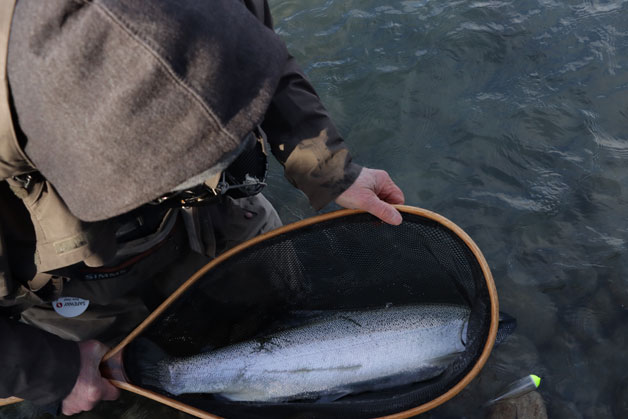 Bar fishing for chinook salmon has been slower due to the poor water clarity. Hopefully it improves as there is a very healthy abundance of chinook salmon in the system. Pink salmon fishing is now done for the season as most of the fish are now spawning. Coho salmon retention opens on October 13th from Mission to Hope, on October 17th from Hope to Sawmill Creek. Bar fishing will still be the best method for targeting these fish and you should be able to encounter coho, chinook, chum and even steelhead throughout October.
Sturgeon fishing is excellent due to the amount of feed in the river. Fish up to 9' have been caught and large bait such as a whole pink salmon head appear to work very well.
For more detailed reports on sturgeon fishing in the Fraser Valley, check out either Vic Carrao's report or Dean Werk's report.
Lower Mainland Lakes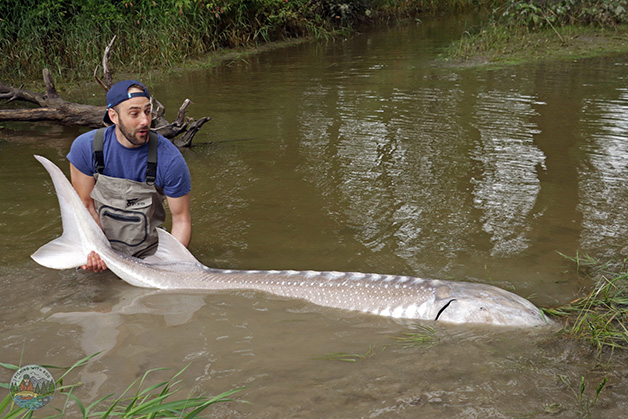 Fraser Valley Trout Hatchery has started its fall catchable rainbow trout stockings at Lower Mainland's urban lakes. Lafarge, Como, Green Timbers, Rice Lakes and Sanctuary Pond at Hastings Park have all been stocked. Fishing should be excellent there right now as fall trout fishing pressure is generally much lower due to the salmon fishing season.
These articles may assist you:
Other lakes further outside of the Lower Mainland should also be excellent right now due to the cooler weather. Hicks, Weaver and Jones Lakes are all very good lakes to try due to the high abundance of rainbow and cutthroat trout.
Check out this new video tutorial on drop shotting for trout.
Please remember that for lake fishing, if you are fishing from shore, you are only allowed to use ONE rod. If you are fishing alone in a boat, then you are permited to use two rods. Only one hook is allowed on your rod. Please note that single barbless hooks are required to be used at some lakes. You should note the daily quota of trout for the lake where you are fishing. Catch and release is required in some lakes, please check regulations.
Before heading out, please read the freshwater regulations in Region 2 first. For more regular updates, make sure you follow our Facebook page. If you witness violations, please contact the nearest conservation office or phone 1-877-952-RAPP (7277). Conservation officers can not attend all calls, but they do their best to catch those who do not choose to play by the rules.
Good luck and please conserve your catches!
Rodney Hsu
Webmaster, Fishing with Rod Production