Vancouver BC Fishing Report
By Rodney Hsu, Fishing with Rod | Last updated: December 15th, 2014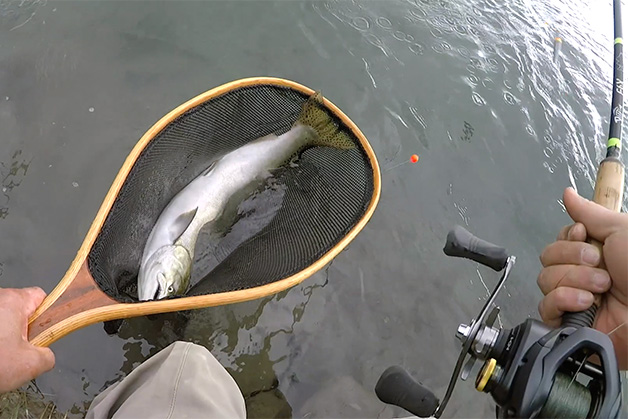 After a week of heavy rain and near flood condition at most rivers across the Lower Mainland, we are somewhat back to normal once again. Chilliwack River is fishable and you have the possibility of catching a winter steelhead now as well as encountering the odd late coho or chum salmon. Chehalis River is still producing some coho salmon, but overall the fall salmon fishing has pretty much ended for 2014. Coastal cutthroat trout is another species anglers can target in the Lower Fraser River tributaries right now. Sturgeon fishing in the Fraser River is slower as expected. No more catchable rainbow trout stockings are expected for 2014, but there should still be some fish available for those who wish to brave the cold and rain.
Check out our latest video feature with UK YouTubers Carl and Alex Fishing who experienced fishing for coho salmon for the first time back in late October during their visit.
Please make sure you go to our Facebook page and click on "like". I am constantly adding updates such as latest fishing reports, new videos, articles and contests on it.
Upcoming Events and Promotional News
Here are some of the latest news and upcoming events in the Lower Mainland and Fraser Valley!
Fishing Gear For Sale!
I have several rods and reels for sale. If interested, please email info@fishingwithrod.com.
Trophy XL TCS5105MLC 10'6" rated 8-17lb. A good startup centerpin/mooching rod. Brand new. Selling for $80.
Trophy XL 10'6" 4 piece baitcasting rod with trigger reel seat, rated 10 to 20lb. Good travelling rod or for packing in smaller vehicles, ideal for all salmon species and steelhead. Brand new, comes in a case. Selling for $80.

Deal pending.

Islander slate LX 3.2 fly fishing reel. Brand new. Retail price is ~$550. Selling for $500.
Islander gold LX 3.6 fly fishing reel, spooled with 8wt Rio Versitip line. Pretty much brand new with no wear and tear, it has been taken out for one casting session. Together with the line retail price is $700+. Selling for $650.
Islander silver Steelheader centerpin reel. Used, has plenty of backing line on it and already has Maxima Ultragreen 12lb mono on it as well. I'll throw in an extra spool of 12lb Maxima Ultragreen mono. A couple of scratches can be seen at the edge but overall it is in very good condition and works perfectly. Retail price of the reel is ~$400. Selling for $300.

Deal pending.

Islander silver LX 3.4 fly fishing reel, spooled with backing and Scientific Angler GPX 5wt floating line. It's used, scratches can be seen at the edge but the reel works perfectly. Retail price of the reel is ~$600. Selling for $300.

Deal pending.
Capilano River
Capilano River's fall salmon fishery has ended.
While you have some opportunities of encountering the odd steelhead between now and April, fishing is generally pretty slow in the winter months for the Capilano River. The good news is that angling pressure will be minimal in the next few months, so if you enjoy fishing alone with the possibility of catching a nice fish, then this is perfect for you.
Please note that ALL steelhead (both hatchery marked and wild) have to be released with care in the Capilano River. Be sure to identify your fish correctly in the water. This is a vulnerable stock and your action will decide its future.
Seymour River
Due to the large rock slide which occurred a week ago, anglers are advised to stay away from this system due to safety reasons.
Chilliwack River
Did you fish the Chilliwack River for coho salmon this season? If so, please take part in our annual Chilliwack River coho salmon survey!
Chilliwack River's level and condition have returned to normal after being unfishable for almost two weeks. Salmon fishing has pretty much ended but you might still catch the odd late coho or chum salmon, especially in the lower river. Winter steelhead should also be in the system now and due to the recent high water, you're more likely to find them in the mid and upper sections of the river. Please make sure you have purchased your steelhead conservation surcharge on the freshwater fishing licence if you intend to target steelhead.
Fred's Custom Tackle is your go-to store for the Chilliwack River fishery. Currently there are two locations, the original one by the Vedder Crossing in Chilliwack while a second new store in Abbotsford. Wally Hall Junior Memorial Steelhead Fishing Derby begins on December 1st! Get your derby ticket now at Fred's Custom Tackle.
If you need accommodation or guide suggestions around Chilliwack, please take a look at the listing on Tourism Chilliwack's website.
Chehalis River
Chehalis River is still producing some reasonably fresh coho salmon but overall fishing is slowing down. The river condition has been good. Float fishing with roe is best but if you can find some deeper, slower water bodies, then spinner fishing can be quite deadly. Lower section of the river near the Harrison River can also be good for cutthroat trout as they stage and feed on chum salmon eggs. You also have a chance of encountering the odd winter steelhead.
Squamish River
Fishing on the Squamish River system has been slow, river condition has not been ideal in recent days. While river level has dropped back to somewhat normal, clarity has not really recovered. Cheakamus River has been quite clear and low.
This is the time of the year when fishing for trout and char becomes productive. To target these fish effectively, drift a trout bead or any presentation which imitates a salmon egg. Side channels where spawning salmon are found is most productive as trout and char like to stage behind them and feed on eggs.
Please note that bait ban is in effect year round and retention of fish is limited to just one hatchery marked coho salmon in certain area, so please read the regulations.
Stave River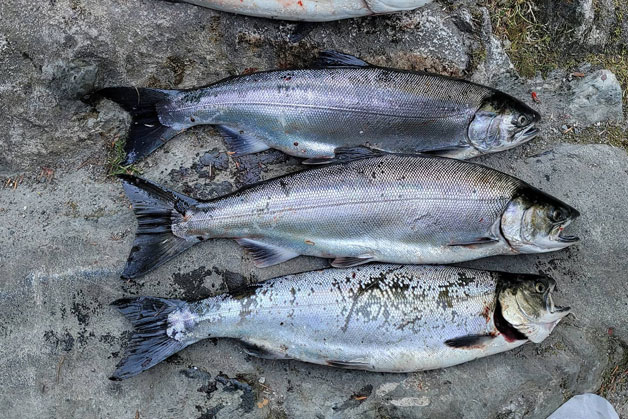 Stave River chum salmon fishery has finished.
The attention is now shifting to cutthroat trout and mountain whitefish, which will be feeding on salmon eggs in the next couple of months.
Please note that BC Hydro is currently upgrading the dam so the day use area is closed and parking is limited in the area.
Tidal Fraser River
You can target winter bull trout throughout the Tidal Fraser River in the next several months. Casting and retrieving spoons and spinners is quite effective and can be very exciting on an ultralight setup. Please remember that all wild trout and char have to be released with care.
Sturgeon fishing has slowed down and fishing pressure is very low as most boats are focusing their effort further upstream in the non-tidal section. Chum salmon roe has been working best.
To fish the Tidal Fraser River (downstream from the railway bridge in Mission), you are required to have a valid saltwater fishing licence.
For more information on this fishery and the latest updates on saltwater fishing around Steveston and the Tidal Fraser River, stop by the Berry's Bait & Tackle in Richmond.
Non-tidal Fraser River
Fishing is slow. Bar fishing for salmon has ended for this season.
Sturgeon fishing is slowing down. Many fish up to 10 feet have been reported this season. Chum salmon roe has been working well for most guides. We recommend the following guiding companies for your sturgeon fishing trips.
For more detailed reports on sturgeon fishing in the Fraser Valley, check out either Vic Carrao's report or Dean Werk's report.
Lower Mainland Lakes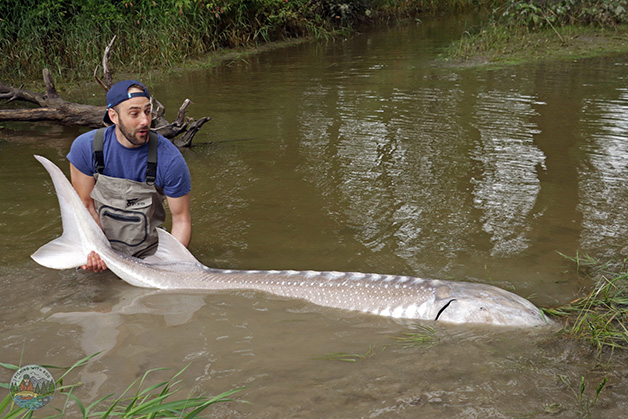 The Region 2's trout stocking database is usually updated once rainbow trout are stocked by the Fraser Valley Trout Hatchery. All 2014 stockings have been completed. 2015 stockings will begin in late March.
Water is now quite cold in most lakes so fish are less active. You should still be able to catch trout throughout the winter months, some patience is needed as bites are not as frequent.
Please note that the daily quota of trout has been changed since 2013 for most Fishing in the City lakes, please check the regulations to see if it has changed for the lake where you plan to visit.
These articles may assist you:
Please remember that for lake fishing, if you are fishing from shore, you are only allowed to use ONE rod. If you are fishing alone in a boat, then you are permited to use two rods. Only one single hook is allowed on your rod. Please note that barbless hooks are required to be used at some lakes. You should note the daily quota of trout for the lake where you are fishing. Catch and release is required in some lakes, please check regulations).
If you witness violations, please contact the nearest conservation office or phone 1-877-952-RAPP (7277). Conservation officers can not attend all calls, but they do their best to catch those who do not choose to play by the rules.
Before heading out, please read the freshwater regulations in Region 2 first. For more regular updates, make sure you follow our Facebook page.
Good luck and please conserve your catches!
Rodney Hsu
Webmaster, Fishing with Rod Production