Vancouver BC Fishing Report
By Rodney Hsu, Fishing with Rod | Last updated: October 16th, 2017
The latest episode of Gibbs Delta TV features Vancouver Island's halibut fishery with Gord Gavin from Sea Ghost Fishing Charters. Check it out above!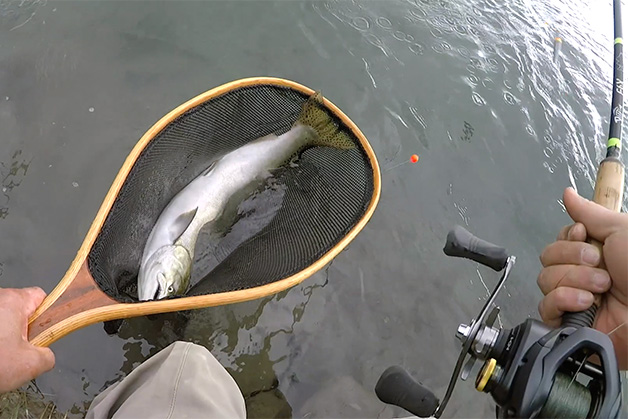 Update (October 17th): Most rivers have been rising and colouring up due to heavy rain so they are not fishable. Now is a good time to take a break and wait for conditions to improve in a week from now. We'll keep you updated!
The fall salmon fishing season is definitely at its prime right now. Chilliwack River is seeing good coho salmon fishing, and the chinook salmon fishing is still reasonably good at the tail end of its run. Plenty of chum salmon have also moved into all the Lower Fraser tributaries. In the Fraser River itself, anglers are finding success on coho salmon at times in the tidal portion. In the non-tidal portion, bar fishermen are still doing well on chinook salmon that are heading up to the Harrison River system. Sturgeon fishing is excellent as expected, while trout and char are starting to show up to feed on the abundance of salmon eggs. Squamish River is still pretty dirty, some trout fishing can be done in the tributaries. Many lakes have been restocked and more stockings are expected this week. Heavy rain is expected this week so that will most likely change the river conditions. Please keep an eye on the river level if you are heading out.
Upcoming Events and Promotional News
Here are some of the latest news and upcoming events in the Lower Mainland and Fraser Valley!
Capilano River
Capilano River is low most of the time, some coho salmon are found in the system now but they are hard to entice. Heavy rain is expected this week so more fish should enter the river once water level comes up. Please note that the seasonal bait ban comes in effect starting on August 1st until October 31st. This is done to protect the small summer steelhead run. ALL steelhead, including hatchery marked fish, have to be released with care. If the river fishing is slow, you should also check out the river mouth and nearby Ambleside Beach where both coho and pink salmon might be holding and feeding.
Stave River
Stave River now has chum salmon in the system. Float fishing with a jig is the most effective way for targeting these large salmon. Adjust your float depth so that it is a couple of feet shorter than the actual river depth to avoid snagging bottom or fish by accident. Some coho salmon are also making their way into the river. These can be caught by either float fishing with roe or casting spoons. We are still near the beginning of the season, which should go until mid November.
BC Hydro is scheduled to pull new power lines across the Stave River at the Ruskin Dam in Mission on October 22nd and 23rd, 2017 between 8 a.m. and 5 p.m. Please be aware that at times the helicopter will be flying low carrying a swaying line.
On Wilson Street, traffic will be stopped for up to 30 minutes each time the helicopter flies over. There will be no parking on Wilson Street from Ruskin Crescent to Hayward Street.
For your safety, please follow the directions of traffic management and on-site crews or plan an alternate route.
If you have any questions, contact stakeholderengagement@bchydro.com or 1.866.647.3334.
Squamish River
Squamish River is producing some coho salmon, while the chum salmon run is still to come. The river is still quite dirty, so most of the fishing is limited to the tributaries such as the Cheakamus and Mamquam River. Trout and char are also now feeding on pink salmon eggs so trout beads can be excellent when targeting these fish. Please note that a bait ban is in effect year round, and please check the regulations for retention openings for salmon and their daily quotas. Check out the latest trout bead tutorial from Pacific Angler above.
Chilliwack River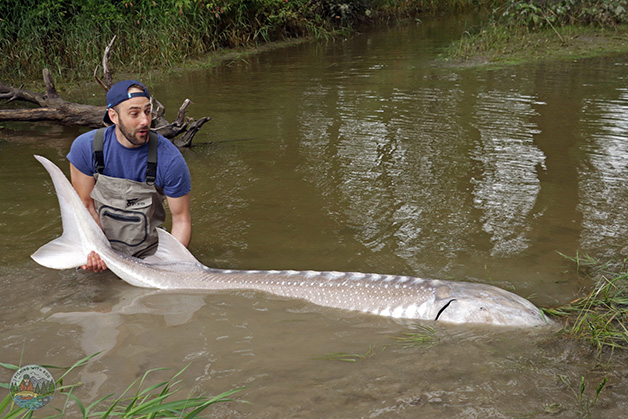 Chilliwack River is still fairly low but the level is at a good height for enough salmon to move through the system. This should change as heavy rain is expected so it will rise and the river is most likely unfishable by the end of the week. Anglers are still getting plenty of nice chinook salmon in the lower river and canal even though we are nearing the end of the run. These fish are anywhere from 5lb to 20lb. Coho salmon fishing has been quite productive throughout the entire river system. Most of the fish caught are between 4 and 8lb. Float fishing with roe at first light is the most effective method for coho salmon. Some chum salmon can also be seen in the river now. First light has been the best time for coho salmon as always, float fishing with roe is the most productive technique.
For hands-on information, be sure to visit Fred's Custom Tackle where you can also pick up a map of the Chilliwack/Vedder River. There are two store locations:
34150 South Fraser Way Abbotsford, phone: 604.746.1481
45150 Luckakuck Way Chilliwack, phone: 604.858.7344
Tidal Fraser River
Tidal Fraser River is now open for salmon fishing. Please see this fishery notice for details. Hatchery coho salmon retention is open and bait ban has been lifted. Overall coho salmon fishing has been slow. There have been First Nations' communal netting taking place on weekends so fishing is generally quite slow when that takes place. Both incoming and outgoing tide around peak can be good, you just have to put in the time to find these fish. Bottom fishing with roe and spincasting with spoons or spinners are the two most common techniques when targeting coho salmon. In the lower section, downstream of the Pitt River confluence, you will also find good bull trout fishing during this time of the year. These can be caught by casting and retrieving a small spoon or spinner on a light spinning outfit. Overall water clarity is not great, but it's not dirty either.
Berry's Bait and Tackle is hosting a Tidal Fraser River coho salmon derby until November 15th. Entry is free, simply bring your hatchery coho salmon to the store for weigh-in. First place will win a sturgeon fishing trip with Lang's Fishing Adventures!
Please note that in spring 2016, Fisheries and Oceans Canada has issued a night time fishing closure for all finfish species in the Tidal Fraser River. To fish the Tidal Fraser River (downstream from the railway bridge in Mission), you are required to have a valid saltwater fishing licence.
If you would like more information on fishing in the Tidal Fraser River, please stop by Berry's Bait and Tackle in Richmond. Mike, Len and Michele have a team of knowledgable staffs who regularly fish this area and they can help you out.
Non-tidal Fraser River
Non-tidal Fraser River's water clarity is fair, salmon fishing is now open. Retention of hatchery coho salmon is now open and bait ban has been lifted. Bar fishing is the best technique for targeting these fish right now. Bar anglers have been reporting catches of chinook, coho, chum and even steelhead lately. Please make sure you are aware of which species you can retain.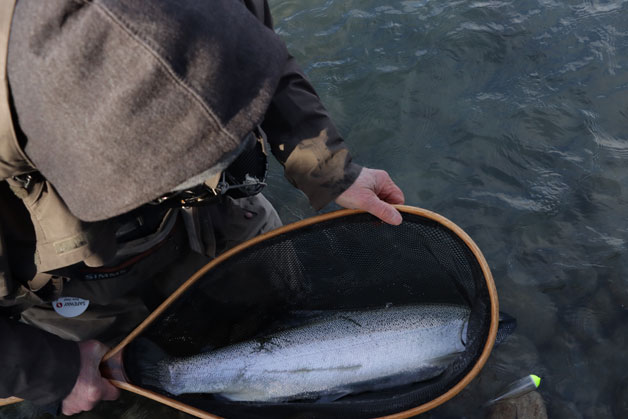 White sturgeon fishing has been excellent as expected. This time of the year, because of the amount of salmon in the river, white sturgeon have plenty of food to eat. Sturgeon are always in high abundance during this time of the year, and they are stronger too. Guides have been doing well with using either salmon roe or flesh for bait. Fish up to 9 feet are being caught, but majority of the fish are between 5 and 7 feet. This is a catch and release fishery, and please remember that you must pay the sturgeon conservation surcharge with your freshwater fishing licence.
Lower Mainland Lakes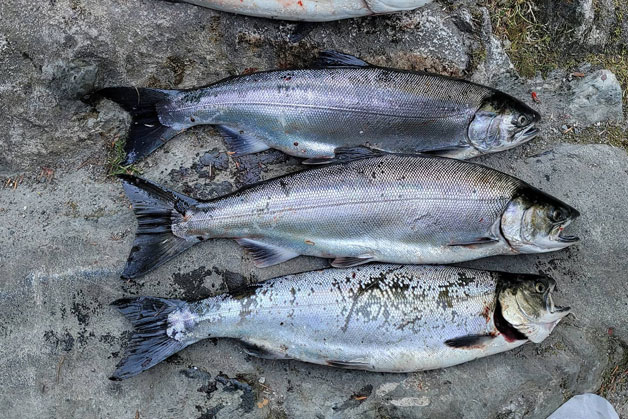 Lake fishing for trout is now good due to the cooler weather, as well as the start of Fraser Valley Trout Hatchery's fall catchable rainbow trout stocking program. Lafarge, Como, Green Timbers, Rice and Sanctuary Pond at Hastings Park have all been stocked recently. More stockings are expected this week. Other lakes that are worth trying out right now include Hicks Lake and Deer Lake at Sasquatch Provincial Park. Check out our Region 2 lake list for fishing trip ideas.
These articles may assist you:
Please remember that for lake fishing, if you are fishing from shore, you are only allowed to use ONE rod. If you are fishing alone in a boat, then you are permited to use two rods. Only one hook is allowed on your rod. Please note that single barbless hooks are required to be used at some lakes. You should note the daily quota of trout for the lake where you are fishing. Catch and release is required in some lakes, please check regulations.
Before heading out, please read the freshwater regulations in Region 2 first. For more regular updates, make sure you follow our Facebook page. If you witness violations, please contact the nearest conservation office or phone 1-877-952-RAPP (7277). Conservation officers can not attend all calls, but they do their best to catch those who do not choose to play by the rules.
Good luck and please conserve your catches!
Rodney Hsu
Webmaster, Fishing with Rod Production