Vancouver BC Fishing Report
By Rodney Hsu, Fishing with Rod | Last updated: June 12th, 2016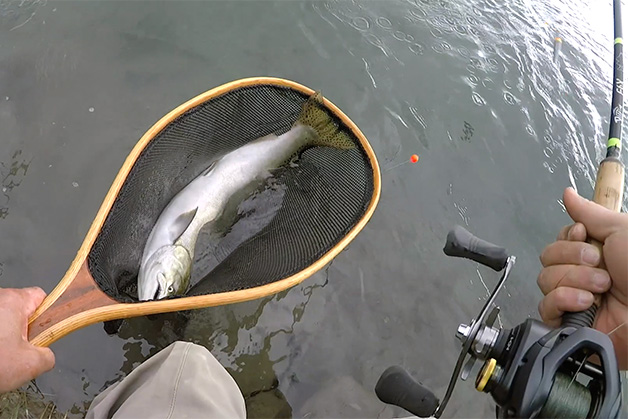 Berry's Bait and Tackle hosted its fourth annual free kids fishing days last weekend. As a way to thank their customers, the store purchased over 600 rainbow trout for kids to catch over two days. Free hot dogs and drinks were also served. This local store has given more than they need to back to the community, be sure to support it!
For some reason we often see a cooling trend in mid June and this year has not been an exception. Cooler weather means extension of our lake fishing season. All of the lakes are still producing well. Urban lakes are not as productive right now because stockings have been completed a few weeks ago. Capilano River has been producing for coho salmon but timing plays a big factor. Chilliwack River is set to open for chinook salmon fishing on July 1st. Chehalis River is another option for those who want to get their river fishing fix. Fraser River remains muddy due to freshet, but sturgeon fishing has been excellent as expected.
Upcoming Events and Promotional News
Here are some of the latest news and upcoming events in the Lower Mainland and Fraser Valley!
Capilano River
Coho salmon have been showing up in the Capilano River. Last weekend's heavy rain has brought more fish into the system. Anglers are reporting that fish are travelling upstream very fast. The dam is also causing the river level to fluctuate so fishing can turn on and off very fast. Early morning is still the best. Float fishing with roe, casting and retrieving a small lure or fly fishing with a small streamer can all produce. Please remember that ALL steelhead, including adipose clipped fish, have to be released with care.
Stave River
Water often backs up in the Stave River due to freshet in the Fraser River. This time of the year, this system produces cutthroat trout and whitefish. Coastal cutthroat trout are feeding on chum salmon fry and can be seen on the surface when they are actively feeding. Mountain whitefish are mainly feeding on nymphs. Now that weather has been so warm, you'll also find plenty of northern pikeminnow in the system. This is a great species for kids to target by using bait such as dew worm or single eggs under a float.
Chilliwack River
Chilliwack River is now closed for fishing until June 30th. The river reopens on July 1st for its summer red chinook salmon fishery. Canal area is still backed up from Fraser River's freshet, but overall the river looks good.
Harrison River
Harrison River has been producing cutthroat trout, bull trout and northern pikeminnow. These fish are still feeding on salmon fry. A boat is needed for most of the river as water is backing up from the Fraser River now due to freshet.
Tidal Fraser River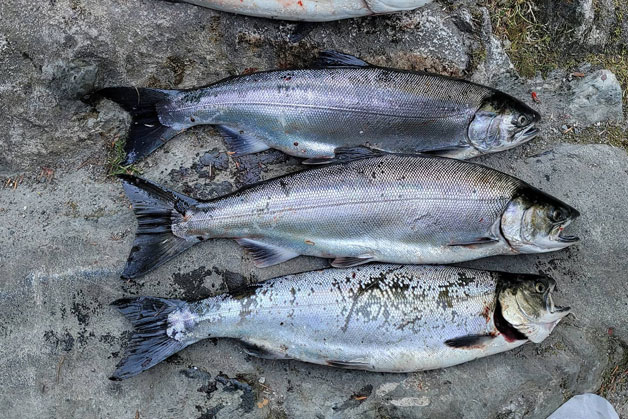 Tidal Fraser River is dirty and will remain so until July. Bull trout fishing usually tapers off in this area during this time of the year. If you are using roe as bait for them, chances are you will get lots of bites from other minnow and sculpin species.
Northern pikeminnow, peamouth chub and other related minnow species are becoming active now in the Tidal Fraser River. These can be caught by using dough balls or dew worms close to shore.
To fish the Tidal Fraser River (downstream from the railway bridge in Mission), you are required to have a valid saltwater fishing licence.
Fisheries and Oceans Canada has issued a night time fishing closure for all finfish species in the Tidal Fraser River.
Non-tidal Fraser River
The non-tidal portion of the Fraser River very coloured as expected. Sturgeon fishing is available and guides are getting into fish regularly. Bait used during this time of the year include lamprey and eulachon. When anchoring your boat during this time of the year, pay close attention to large debris like trees floating down the river.
Lower Mainland Lakes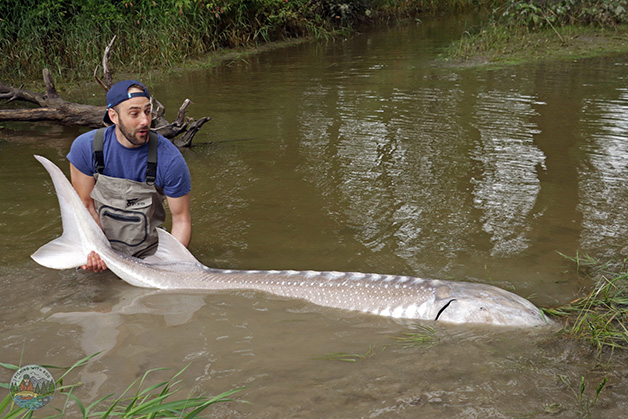 Urban lake fisheries in the Lower Mainland are starting to slow down due to the lack of stockings and higher water temperature. Your better option right now is to venture out to lakes one or two hours outside of Metro Vancouver.
Whonnock Lake between Maple Ridge and Mission offers good fishing for rainbow trout and black crappie. It is an excellent lake for introducing fishing to kids. These fish are generally between 100 and 200 grams, so light tackle is needed.
Hicks Lake is still very productive. Beside the catchable rainbow trout which were stocked a few weeks ago in the lake, anglers can also expect to get into bigger rainbow trout, cutthroat trout and some kokanee. Fishing from shore is possible but a boat can get you to lots of productive spots.
Kawkawa Lake has been productive for kokanee. Fish are biting right on the bottom at 38 to 42ft of water. A boat is needed, where you can either jig a spoon or bait fish from.
Weaver Lake is producing well. Most of the rainbows are not big but they are plentiful so this is an easy lake to fish for kids. The road up to the lake can be rough so a 4WD drive is best.
Cultus Lake in Chilliwack is often overlooked but the fishing can be pretty good. Right now you can catch cutthroat trout even from shore by casting and retrieving a lure. Largescale suckers are now found in the shallows and can be caught by fishing with bait such as dew worm. Northern pikeminnow are still not really in the shallow water yet but as water temperature rises, they will be.
Jones Lake's water level has been rising. Most of the rainbow trout and cutthroat trout caught in the lake have been skinny, most likely due to the lack of food in the lake. Casting small spoons, float fishing with bait such as krill, shrimp, single eggs have been working very well. The road up to the lake is in reasonably good shape.
Chilliwack Lake can be very good during this time of the year, especially in the evening hours, for bull trout and rainbow trout. A boat is usually needed, or you can fish at creek mouths where fish are more likely to congregate.
Alta Lake in Whistler has a healthy abundance of rainbow trout and also produces large cutthroat trout. There is a bait ban in effect for this lake, so casting lures or fly fishing are the best methods for targeting these fish. This is a catch and release lake.
These articles may assist you:
Please remember that for lake fishing, if you are fishing from shore, you are only allowed to use ONE rod. If you are fishing alone in a boat, then you are permited to use two rods. Only one hook is allowed on your rod. Please note that single barbless hooks are required to be used at some lakes. You should note the daily quota of trout for the lake where you are fishing. Catch and release is required in some lakes, please check regulations.
Before heading out, please read the freshwater regulations in Region 2 first. For more regular updates, make sure you follow our Facebook page. If you witness violations, please contact the nearest conservation office or phone 1-877-952-RAPP (7277). Conservation officers can not attend all calls, but they do their best to catch those who do not choose to play by the rules.
Good luck and please conserve your catches!
Rodney Hsu
Webmaster, Fishing with Rod Production