Published on October 22nd, 2012 by Rodney
This past weekend, we decided to put our fishing rods down and attended a very worthy local event in Maple Ridge. On Sunday, at Kanaka Creek, volunteers from Kanaka Education and Environmental Partnership Society (K.E.E.P.S.) displayed salmon that are currently returning to this system at the fish counting fence.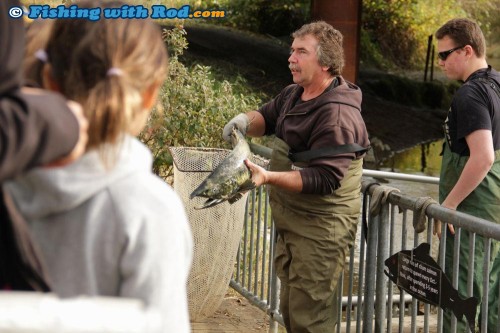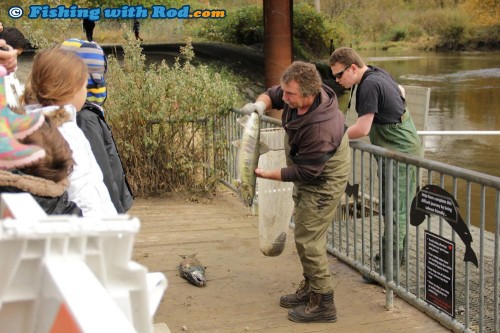 Kanaka Creek is a small river system. Unlike larger systems such as the Chilliwack River, it only sees the return of several hundreds to thousands of salmon each year. Meanders through a rapidly developing part of Metro Vancouver, it faces many challenges, including pollution, river discharge fluctuation and poaching. Collectively, these challenges can impact the fragile salmon population if actions are not taken.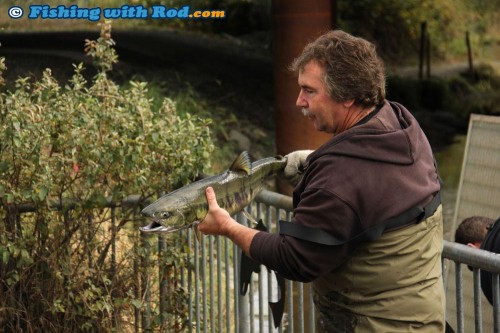 K.E.E.P.S. is an active stewardship group that ensures the survival of this stream and its inhabitants. By ongoing work at the Bell-Irving Hatchery, habitat enhancement, river patrol and various outreach programs, it has been responsible for the return of these fish each year.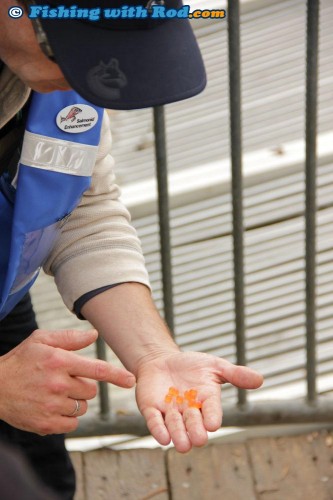 While we were at the event, visitors also received an extra treat when a black bear decided to make a surprising appearance. I managed to capture the last portion of its visit on video.