Published on October 7th, 2008 by Rodney
So what does one fish for when the Vedder is dirty? No, not pikeminnows… Fraser Valley rainbow trout! After getting all the tasks done this afternoon, we took advantage of the sunshine by doing a short trip to Green Timbers Lake. Green Timbers Lake is one of three lakes that are used for the "Fishing in the City" program by the Freshwater Fisheries Society of BC. Part of the program involves regular trout stockings by the Fraser Valley Trout Hatchery during spring and fall months. Because the lake is filled with hungry, uneducated trout, it makes a perfect setting for entry anglers who wish to improve their fishing skills. Although it is primarily designed for beginners, it doesn't mean seasoned anglers cannot have fun with it from time to time.
Green Timbers Lake was stocked on September 29th with 340 fish that have an average weight of 192 grams (see stocking update). The lake was sampled with a gill net by the Ministry of Environment on October 1st. 50 trout were sampled. It was a mixture of both newly stocked fish and bigger fish from the spring stockings. Brown bullhead and carp were also among the catches.
We arrived at the north end of the lake and found our target spot occupied by local ducks. After figuring out that we were not there to feed them, they were on their way to somewhere better.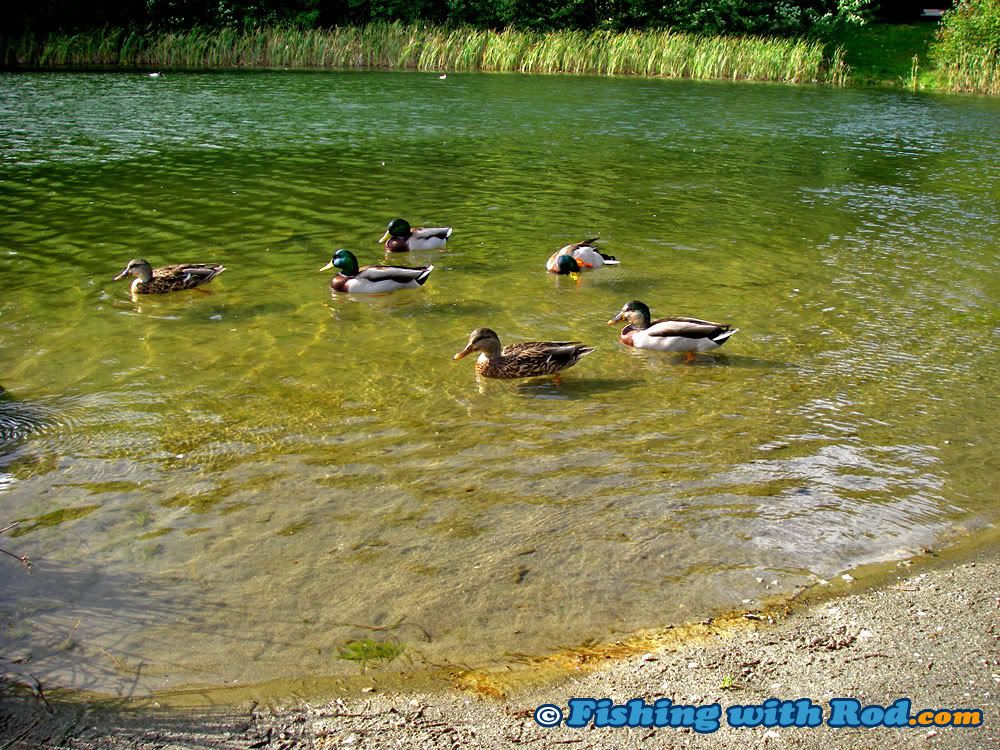 Terminal tackle for this urban lake trout fishery is not complicated. A box filled with floats, small weights, swivels, size 4 hooks and a few small spoons can be carried in a small pack.
Deli shrimp is one of the most effective bait for these stocked rainbow trout. Threading the hook through its entire body from head to tail prevents it from falling off while casting.
A small spinning reel spooled with 4lb test line and an ultralight spinning rod provide the most enjoyment out of this type of fishing. A rod holder is sometimes needed if the lake shore is a beach.
It only took a few minutes for the floats to dip. Nina was able to land a couple right away while I was still rigging up.
The first fish was small, which was most likely from the stocking last week.
Her second fish was a much bigger fish from the spring stocking. The fight ended up tangling up my line in the process. While untangling, we discovered that there was another line in its mouth. The thickness of that line felt like 30lb test! A large swivel was at the end of the line. While I couldn't get the other hook out, I managed to snip the line off so it won't swim around with the big swivel anymore.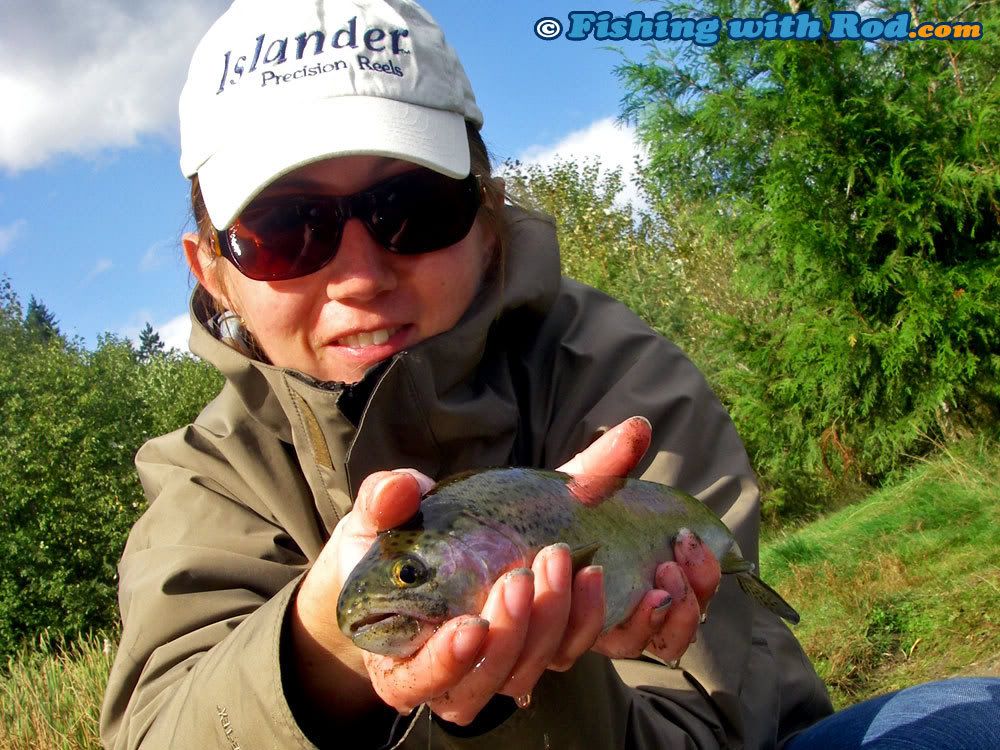 Seeing that Nina was getting constant bites with the float rig, I was confident that I would also connect with a fish or two. That confidence soon disappeared as the bites died off. I finally lost my patience and tied on the little back-up spoon that never fails. The first cast brought a tiny trout in, which just happened to be my last and only fish of the day.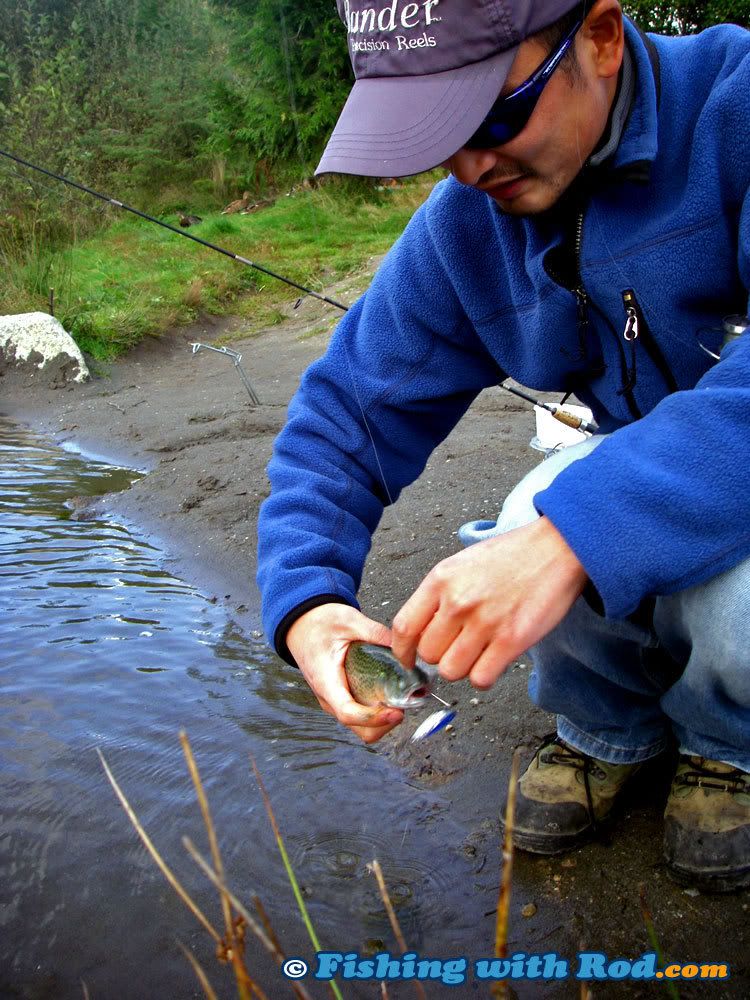 Fall trout stockings in Lower Mainland lakes started last week and will continue for awhile. Although the fish aren't big, it is a convenient alternative if one wishes to fish when nearby rivers are unfishable. Good luck.