Thompson-Nicola BC Fishing Report
By Fred Watts, Nicola Valley Outdoors | Last updated: March 25th, 2013
We have added a new Region 3 fishing locations section. It is at its early stage of the development but please visit it regularly as we will add more content to it soon.
Please make sure you go to our Facebook page and click on "like". We are constantly adding updates such as new videos, articles and contests on it. This report is usually updated weekly, so any last minute updates on river conditions, regulation changes etc usually go on our Facebook page right away.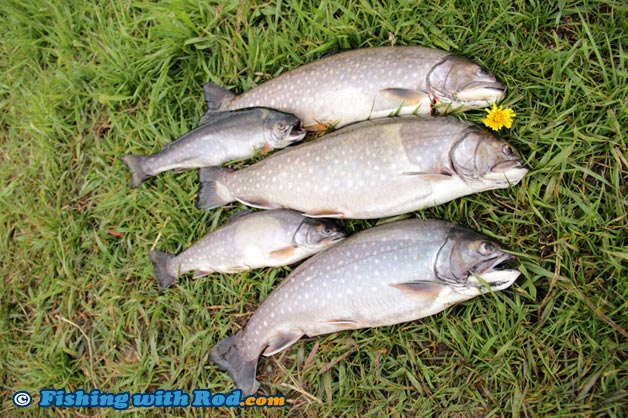 Is anyone else thinking chironomids and leeches yet?
With the weather as of late, all we can think of is open water fishing.
Nicola Lake is producing some good trout to those trolling Rapala type plugs. Thanks Mike.
Worms and a float also work for the rainbows. Trolling for kokanee early season also works. The fish are mostly very shallow with the water temps so a lot of weight is not usually needed.
The higher lakes are still fishing through the ice. Slow presentations seem to best, and try a variety of baits as they can be very picky this time of year.
As always, please use caution and check ice conditions before heading across your favourite lake.
Stump lake is trying very hard to shed its winter coat of ice. A couple of lakes down towards Princeton are at least part way off and we have had reports of fish coming out already on flies. The keeners always find a way! We will endeavor to keep everyone updated as the lakes open up.
Fred Watts
Nicola Valley Outdoors