Thompson-Nicola BC Fishing Report
By Fred Watts, Nicola Valley Outdoors | Last updated: October 18th, 2013
Please make sure you go to our Facebook page and click on "like". We are constantly adding updates such as new videos, articles and contests on it. This report is usually updated weekly, so any last minute updates on river conditions, regulation changes etc usually go on our Facebook page right away.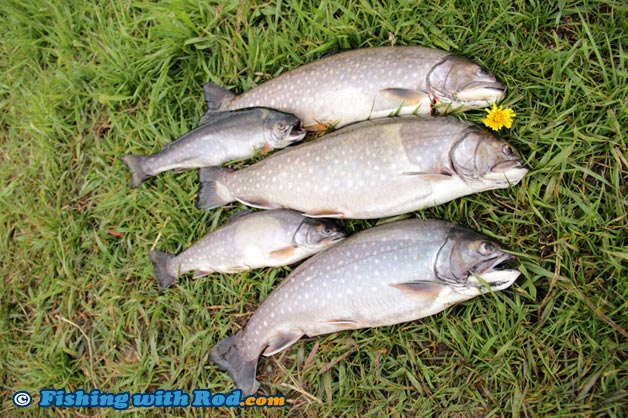 Fish on! That is a cry that has been heard on the Thompson River as a wildly thrashing steelhead heads back to the Pacific Ocean. Yes the "T" is open for business. Try your favourite waking or skating dry fly right now as conditions are excellent. Of course your best crafted wet fly will do the trick as well. Spoons or drift lures are also very effective on these waters. Remember to respect your fellow anglers' right to fish the water below them and practice rotational angling so everyone can share in this great fishery.
The lakes are still coming on as well.
Marquart Lake is producing with worms and small leech flies.
Nicola Lake is fishing very well with dew worms from shore. Limits are the norm right now for a couple of our good customers.
We have heard rumors of a couple of mid teen rainbows from Peterhope as well.
Reports are that Stump was turning on Sunday, so it should be good to go for the weekend.
Fred Watts
Nicola Valley Outdoors