Fraser Valley BC Fishing Report
By Vic Carrao, STS Guiding Service | Last updated: April 12th, 2013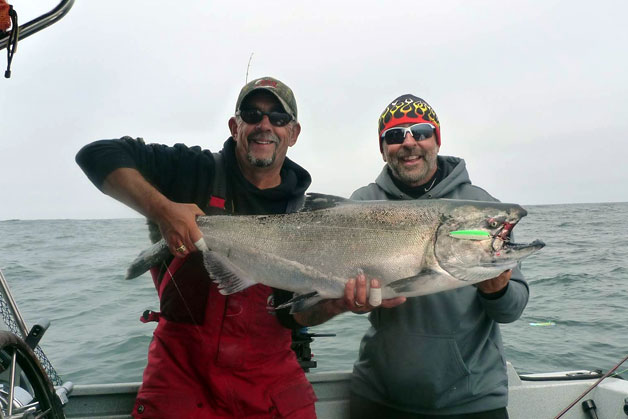 It has been quite a week for me, seems like nothing can go quite right and every boat I own is having issues. I spend all winter in our shop working and preparing boats for the next season, you would think once spring arrives and boats are in the water, everything would go according to plan, wrong.... I guess the good news is most of the issues were minor, things like bilge pumps, fuses, alternator and a new kicker motor for the KingFisher. Oh well, maybe now we are ready for the season, oh ya, maybe a couple new 150 Verdaos might be on order.

Fraser River
There have been lots of talk about a 11ft 6 inch sturgeon caught by a local angler in the Mission area last week. News spread like wildfire on the internet so fishing pressure was a bit higher than normal in Hatzic Flats area where the big one was caught. I think I can say that spring freshet has officially begun as water level of the Fraser River has risen from 3.7 meter on April 3rd to 4.5 meters on April 10th. On Saturday April 6th we saw a big push of sticks and logs in the river but it has since cleared up and the river was in pretty good shape yesterday.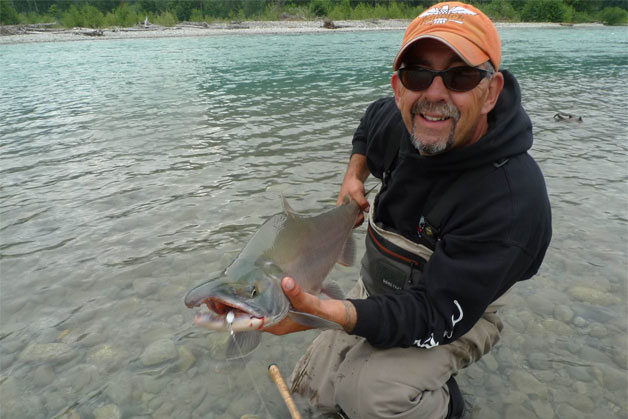 Sturgeon fishing has been inconsistent for the most part. One day you get 7 or 8, next day 3 or 4. The past few day's fishing has slowed, probably due to cold weather front and the rise in river level, yesterday we fished from Mission to New Westminster with okay fishing but nothing to get too excited about. Walt hooked a big 8ft sturgeon yesterday but unfortunately it was not hooked properly so they got punished trying to let him go. I took a run down to the Alex Fraser yesterday afternoon to see if there was any signs of Eulachon in the river. I didn't see much going on so my guess is that it is still a bit early.
Sturgeon fishing will improve considerably over the next few weeks as weather and water temperature begin to rise. Watch for pods of seals feeding close to shore and sturgeon breaking surface as these are two good indicators that Eulachon are present in the water. Best bait this week have been lamprey but we have gotten fish on salmon eggs as well. Our bookings are sold for the last two weeks of April and most of May but we always have more room to get you out on the water.
Chilliwack River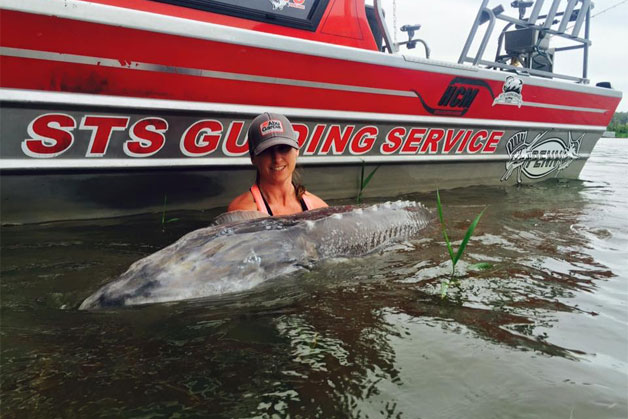 Vedder steelhead fishing has been pretty good this past week. Water level is up but lots of fish getting caught on both fly and gear. As water level rises, access to the Vedder becomes more difficult so this is probably going to be the last kick at the can before the season is over for most anglers. The Vedder will change to fly fishing only on May 1st, the only downside is that water level is often too high to access the good spots.
Vancouver Saltwater Fishing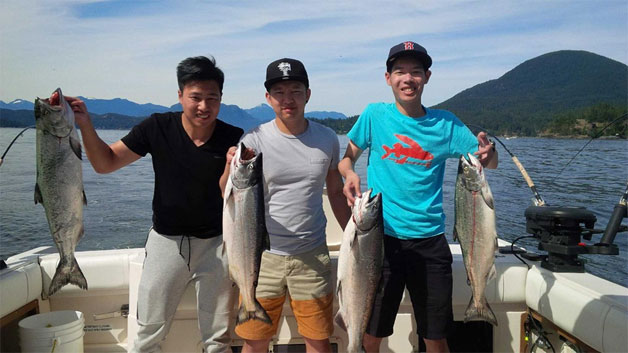 Vancouver salmon fishing has been up and down this past week, we have seen some good reports coming from QA to Bell Buoy area and South end of Bowen Island should start picking up in the next week or two. Crabbing and prawning have been excellent so great time to get those traps out. We do drop crab traps on all trips but prawn traps only on 8 or 10 hour charters. The reason for this is that prawning takes considerable time away from fishing so it just doesn't make sense to drop them on 6 hour charters.
Hells Gate Jet Boat Tours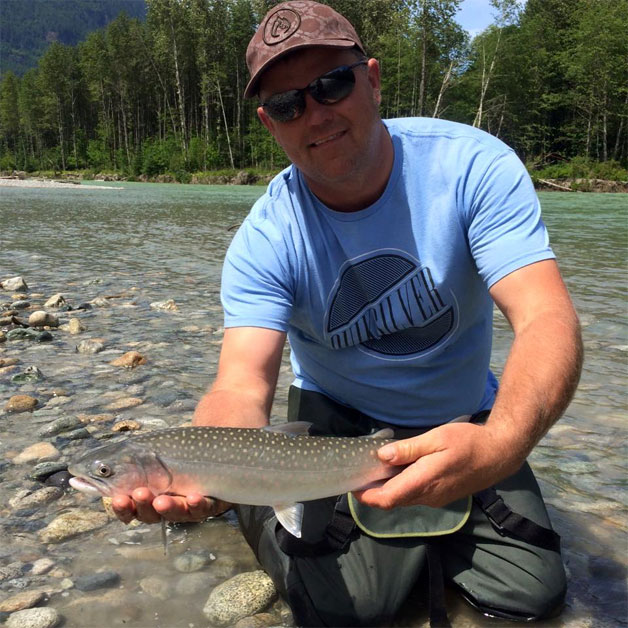 April 27th Hells Gate Tour still has 4 seats available, if you would like to join us for this wild and crazy ride, the cost is $129 per person. The trip departs from Hope and is about 4 hours in length.
West Coast Salmon & Halibut Fishing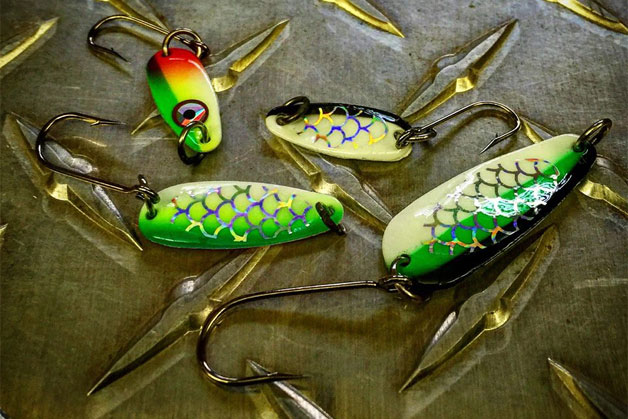 2103 dates are released for West Coast's newest lodge. Whales Reach Lodge at Coal Harbour has teamed up with STS Guiding Service and we are now offering our guests spectacular salmon & halibut fishing through the summer when salmon fishing is not available in the Fraser River. Our location offers calm water fishing for both chinook & coho salmon and we don't have to run 30 miles off shore for halibut.
Please click here to see trip details and availability
Please feel free to call or e-mail us with any questions or concerns.
Vic Carrao
STS Guiding Service
sts@guidebc.com
1-866-771-FISH (3474)