Published on Wednesday, April 23rd, 2008
While we painfully wait for ice-off at the Interior Lakes, Lower Mainland anglers should take advantage of Fraser Valley Trout Hatchery's ongoing stocking program. Hatchery staffs have been stocking up to 20 different lakes in the Lower Mainland since early April, so they are populated with hungry rainbow trout that are waiting to be caught!
While urban lakes such as Rice, Lafarge, Green Timbers, Mill, Sasamat, Deer and Buntzen offer fantastic, easy fishing opportunities for entry-level anglers, they can sometimes get a bit crowded. If you are seeking for solitude in a more natural setting, then a slightly longer drive from Vancouver would take you to a few of these lakes.
In Squamish, Brohm, Browning, Alice, Edith, Fawn and Stump Lakes are both stocked by the hatchery and inhabited by native populations of cutthroat trout. While a floating device works better on some of these lakes, shore fishing is readily available. Yesterday we visited two of these lakes and had a very enjoyable outing. Not only did we ended up with a tan, we also connected with dozens of rainbow and cutthroat trout.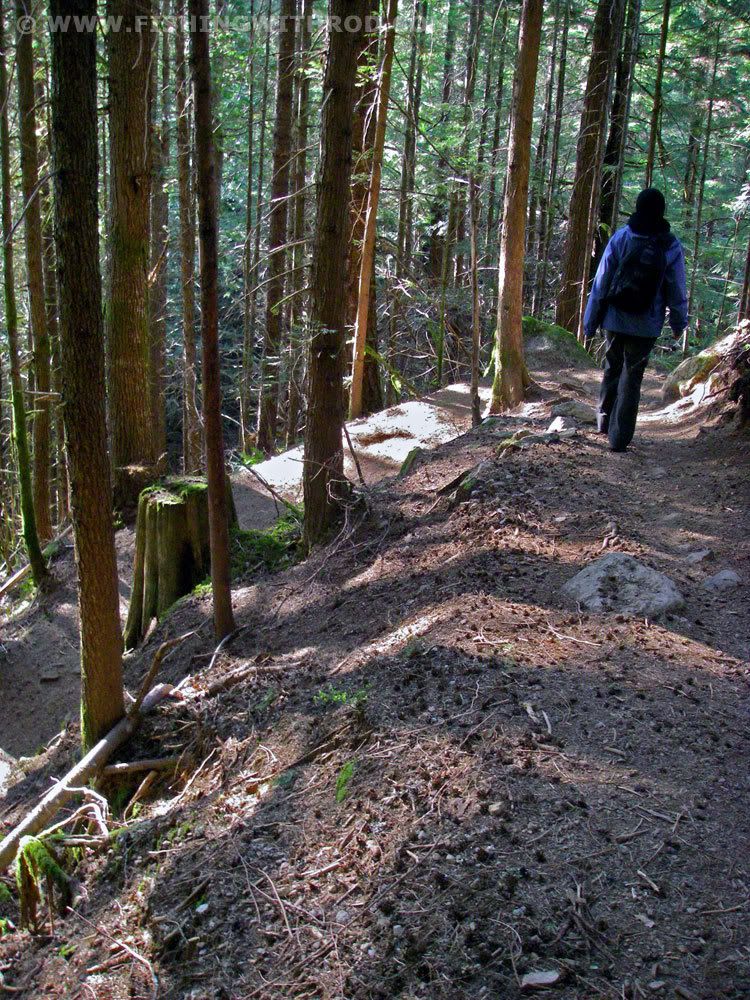 Today's setup is simple and effective on stocked rainbow trout in lakes. Ultralight spinning rods rated 2 to 4lb test were used, coupled the smallest spinning reels that I can find. The main line is 4lb test, which is tied to a 1/8oz spoon that I have made up. The nickel spoon is either green, blue or orange striped. The spoon is casted from shore, allowed to sink and flutter for a few seconds before retrieved slowly. The fluttering, flashing, vibration make it irresistable for any trout that are nearby.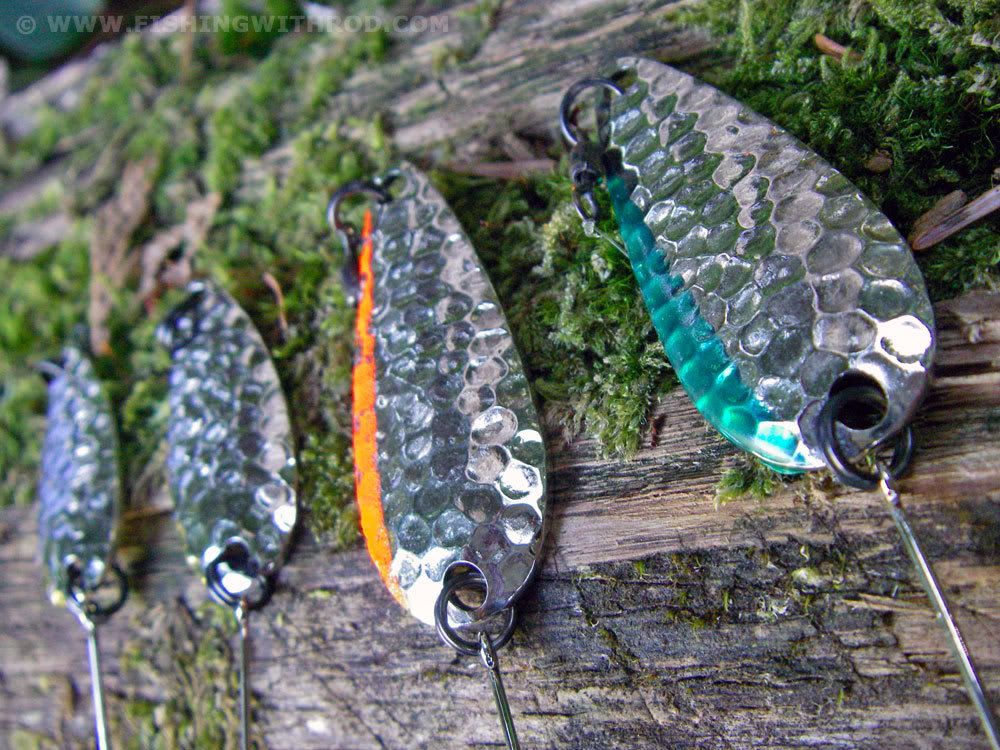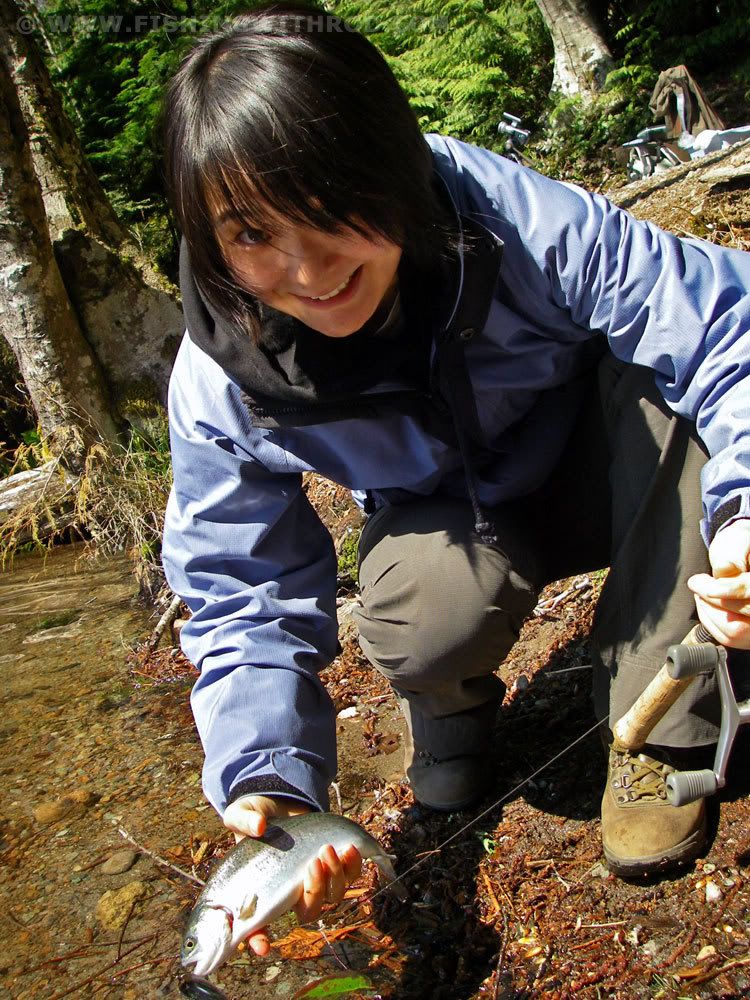 In May, we will be launching a Region Two fishing location guide, which includes a dozen of these lakes where you can visit. Please stay tuned!