Published on Wednesday, February 20th, 2008
Can't catch steelhead but still want to touch them? Then a job at the local hatchery is perfect for you! Today we spent several hours at the Fraser Valley Trout Hatchery in Abbotsford to capture some footages for an upcoming video feature. Operated by the Freshwater Fisheries Society of BC, this hatchery does not only produce rainbow trout for lakes but is also responsible for the steelhead brood program of several rivers across the Lower Mainland. Our objective today was to film the cutthroat trout spawning process, but the hatchery staff also demonstrated some steelhead spawning. Here are some photos for a preview.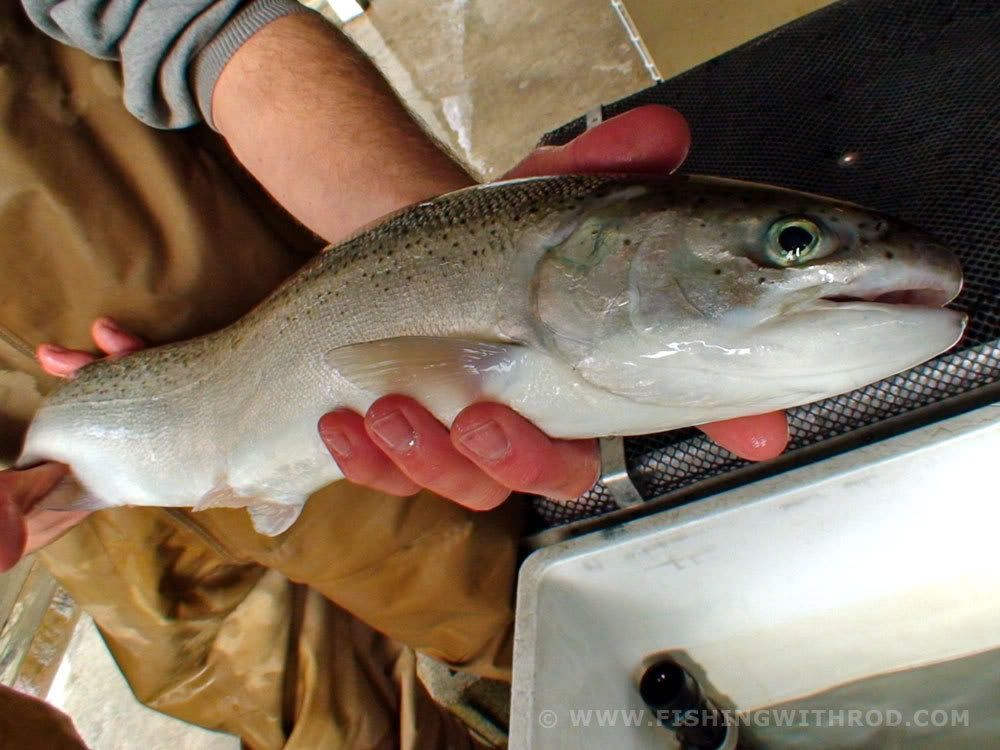 While the Fraser Valley Trout Hatchery is exclusively operated by paid staffs, there are many community hatcheries in the Lower Mainland that are constantly looking for volunteers to perform spawning, egg sorting, fish feeding and general cleaning duties. For more information, please contact your DFO community advisor and ask him or her to provide you some contacts.
http://www-heb.pac.dfo-mpo.gc.ca/community/contacts/ca_e.htm