Published on June 4th, 2013 by Rodney
After having quite a bit of success on brook trout fishing last week, I decided to pull another one-day outing to Merritt today. Instead of trying the same lake again, we picked a different one, which also has brook trout but the fishing is slightly tougher. I was a bit hesitant after being skunked at this particular lake both times when I was there, but Nick reassured me that the fishing would be good.
While the fishing is one of the attractions in these trips, the setting in this area is definitely the main appeal.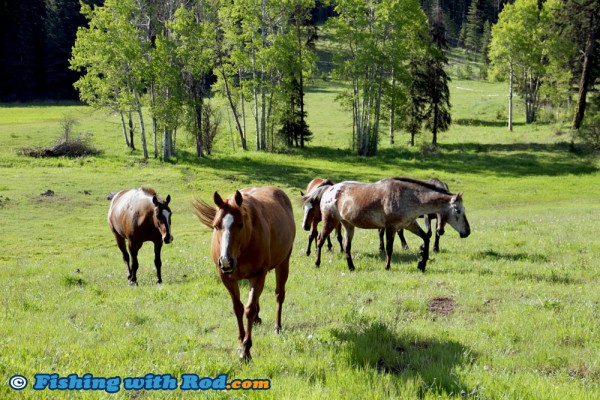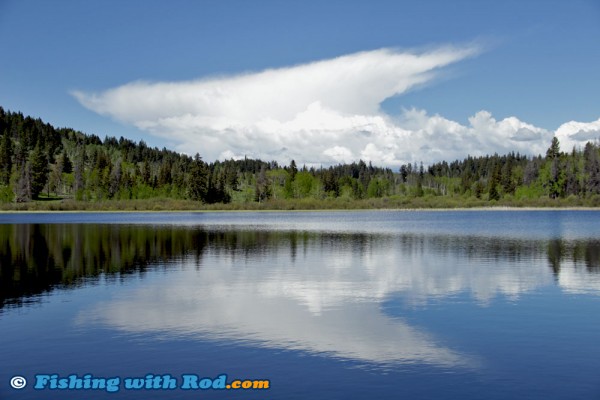 We fished from 9:00am until 5:00pm. While I cannot say the fishing was hot, it was a good day. There were lots of challenges. Fish were not concentrated at specific spots, instead they were scattered out at various spots. We ended up moving and re-anchoring many times to catch one or two fish at each spot. The bites were as light as they could get. The indicator rarely sank below the surface and the strike needed to be precisely at when the indicator bobbed.
While the quantity was not there, the quality of today's fish definitely made up for it. 3 to 4lb were the average sizes which we connected with. Brookies are not known to be great fighters compared to rainbows, but they are robust divers. The ones we found today took runs repeatedly, giving both the angler and the 5wt setup a good workout.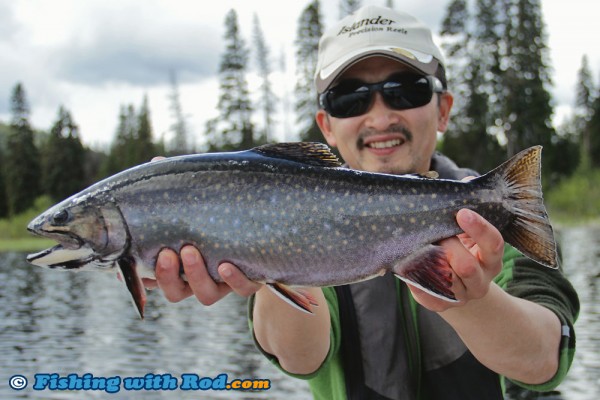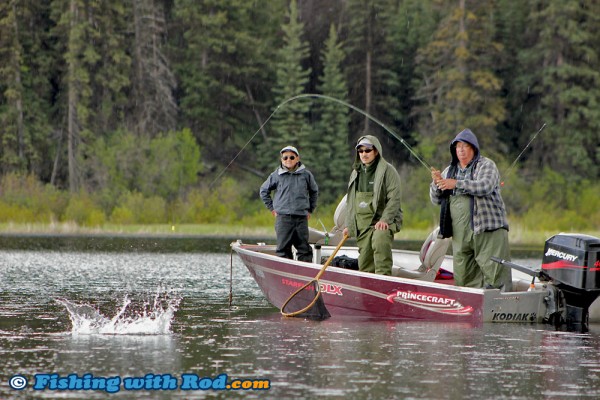 The weather started out great, followed by a "why are we here" storm, ended with a few hours of sunshine which gave me a tan.