Published on November 17th, 2010 by Rodney
With coho salmon season slowly coming to an end, it is time to switch gear and target species. Fishing in Vancouver does not end when the weather gets cold, it happens throughout the year.

Most salmon either have spawned or ready to spawn in their natal streams. This brings out another group of fish – Trout and char. They congregate behind spawners and wait for opportunities to feed on their eggs when deposited. The death of spawners also bring out scavenging animals and birds.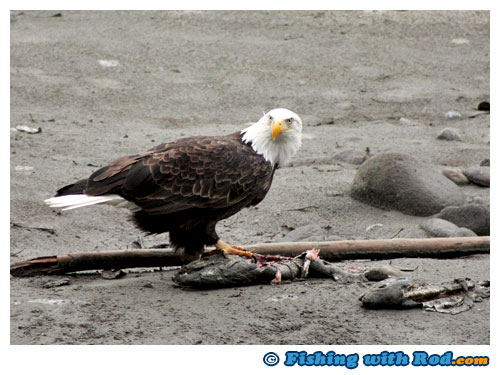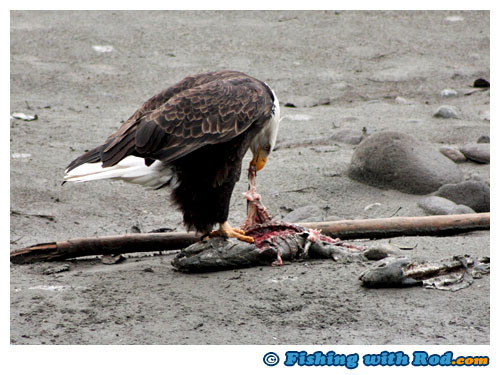 Yesterday, Nina and I decided to spend the day chasing these egg feeders. Most of these fish are between 1 and 4lb, so a baitcasting setup would seem like an overkill. The alternative is to fly fish for them, but we decided to try something different. We used a long light spinning rod to float fish for them. Normally spinning outfits can be a pain to use for float fishing in rivers because you constantly need to feed line to the current. Our fishing location was tiny side channels with minimal flow, so this was not an issue for us.

The terminal setup is fairly simple. A small float is fixed to the main line and around 5 to 7 grams of weight is added to balance it. The leader is of course not too long, to avoid accidentally foul hooking any spawning salmon that we may come across. Just above the hook, a trout bead is threaded on. This simple presentation aims to imitate single eggs that drift down from redds.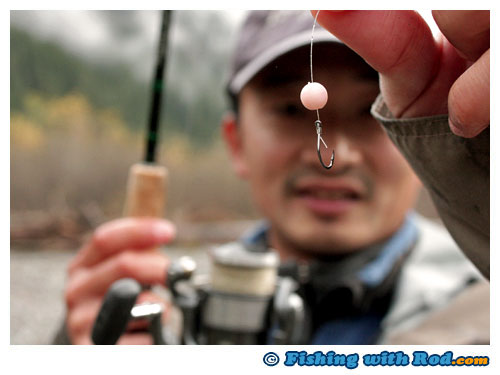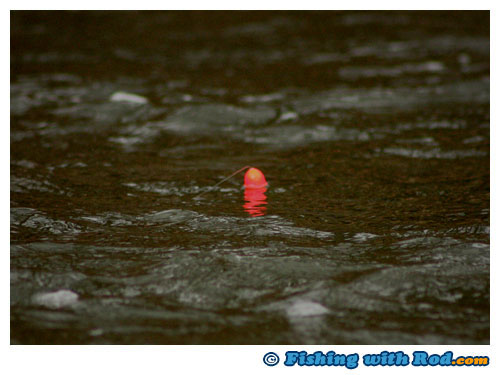 It did not take very long for us to connect with fish once they were located in a channel. The float dipped repeatedly with many misses, but we managed to bring in a few bull trout.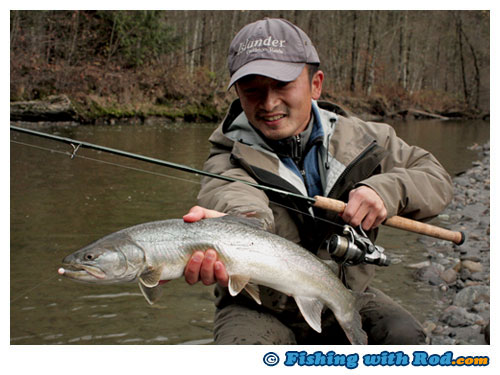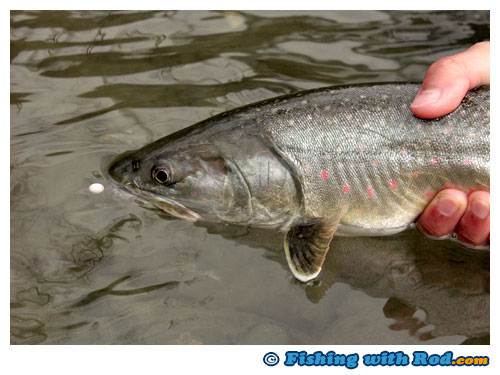 If you have packed up your salmon gear and are wondering what you can fish for now, definitely give this style of fishing a try. Even though this is primarily a catch and release fishery, it gives you a chance to appreciate the late fall beauty of our coastal salmon streams.