Published on June 23rd, 2009 by Rodney
For many years now, I have been writing about different, unexplored fishing opportunities in the Tidal Fraser River. From float fishing for coarse fish to flyfishing for trout, char and salmon, this area is ideal for Vancouverites who want to go fishing for a couple of hours without travelling far. I regularly receive questions in emails about them. Here is a great you to find out more, by coming to this year's Fish for the Future on Saturday July 11th!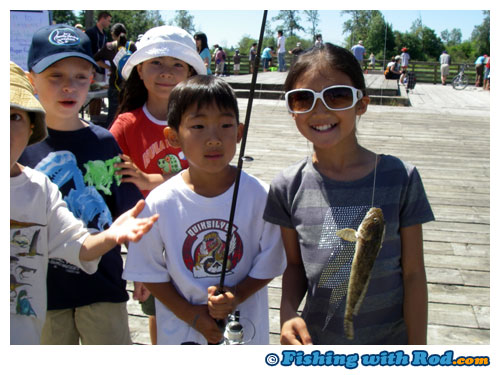 Fish for the Future is an annual festival that I have organized since 2003. The purpose of the event is to promote sportfishing, create public awareness of the biodiversity of the Fraser River ecosystem and conservation. It is fun and educational for all ages. The event is hosted at the No. 2 Road Pier of London's Landing from 10:00am to 3:00pm.
During this year's festival, families have the opportunities to try out fishing. Fishing gear will be available for kids who do not have them. Fish species that you might see include peamouth chub, northern pikeminnow, sculpin, largescaled sucker, redside shiner, shiner perch, starry flounder, American shad, bull trout, cutthroat trout and white sturgeon. When a fish is caught, it will be put in an aquarium for the kids to observe and learn before released back into the water.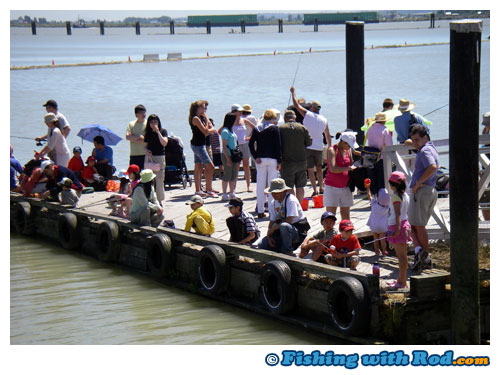 Beside fishing, there will also be many other activities for participants to get involved in:
Flycasting and flytying lessons will be available throughout the event for those who wish to learn the art of flyfishing.
OWL,

Orphaned Wildlife Rehabilitation Society, will be showing some of BC's iconic birds of prey.

Presented by the Seymour Salmonid Society, the aquatic insect station showcases microspecies that make up the important base of a stream ecosystem. There will also be a live tank of coho salmon smolts for visitors to watch.

DFO Steveston will be on site to answer your questions about fishing in the tidal waters of British Columbia.The

The Freshwater Fisheries Society of BC will be hosting learn to fish lessons throughout the event.
 
Bring a packed lunch! There are picnic tables in the shaded area of the pier where you can enjoy your lunch break between activities. Ride a bike down to the event! Richmond has an excellent network of cycle routes. Park your bikes on the pier while enjoying all the activities.
You can be both a participant and volunteer. Help is always needed. If you wish to volunteer, please email me at info@fishingwithrod.com. I hope to see you on July 11th! This is also an opportunity for me to meet readers and learn more about what others would like to see on the website.
Here are some video clips from last year's Fish for the Future.