Published on November 23rd, 2008 by Rodney
While fishing around Steveston in the last several weeks, we have seen hundreds of snow geese flying above us in the evening times. If people recall, last year they had taken over school grounds around Richmond and Ladner by early November. This year they have stayed around the marches and wetlands between Sturgeon Bank and Ladner. Perhaps the difference in weather trend is the factor that determines what land they would occupy. The last few days they have started using school and park grounds again. This morning I found them at a school near our place so of course I rushed back home and grabbed the camera to capture some shots.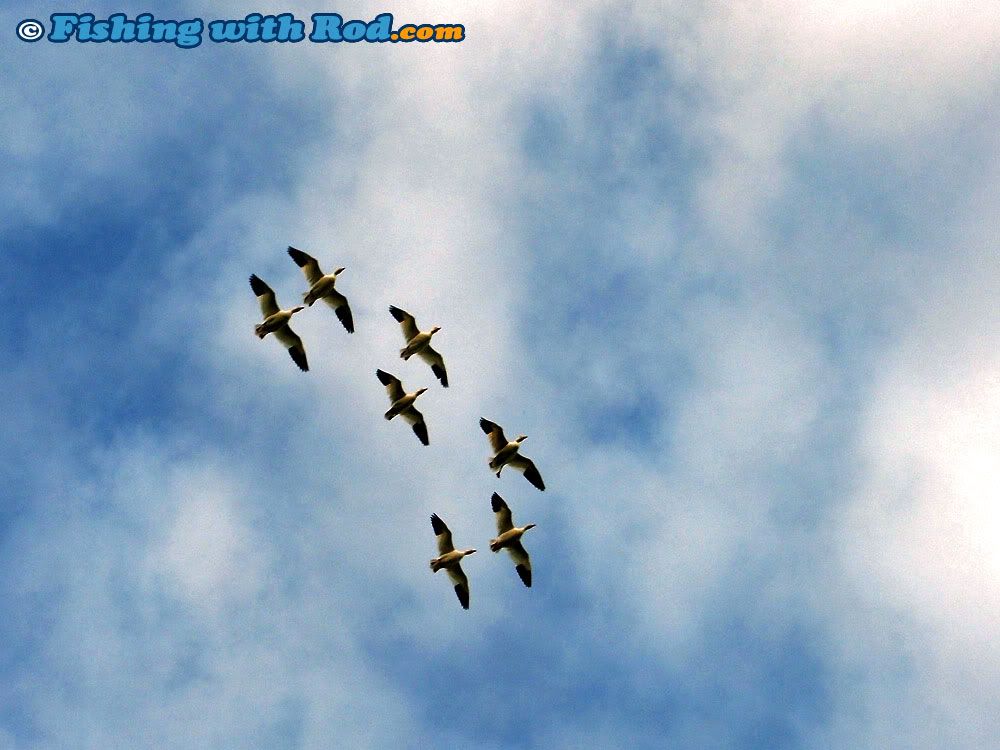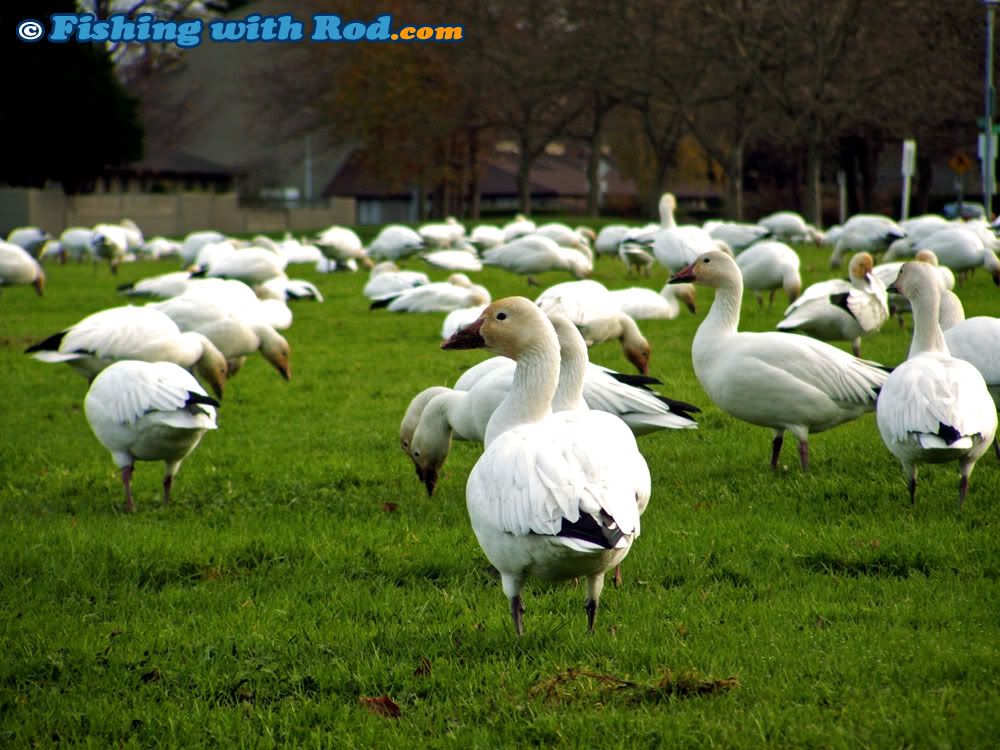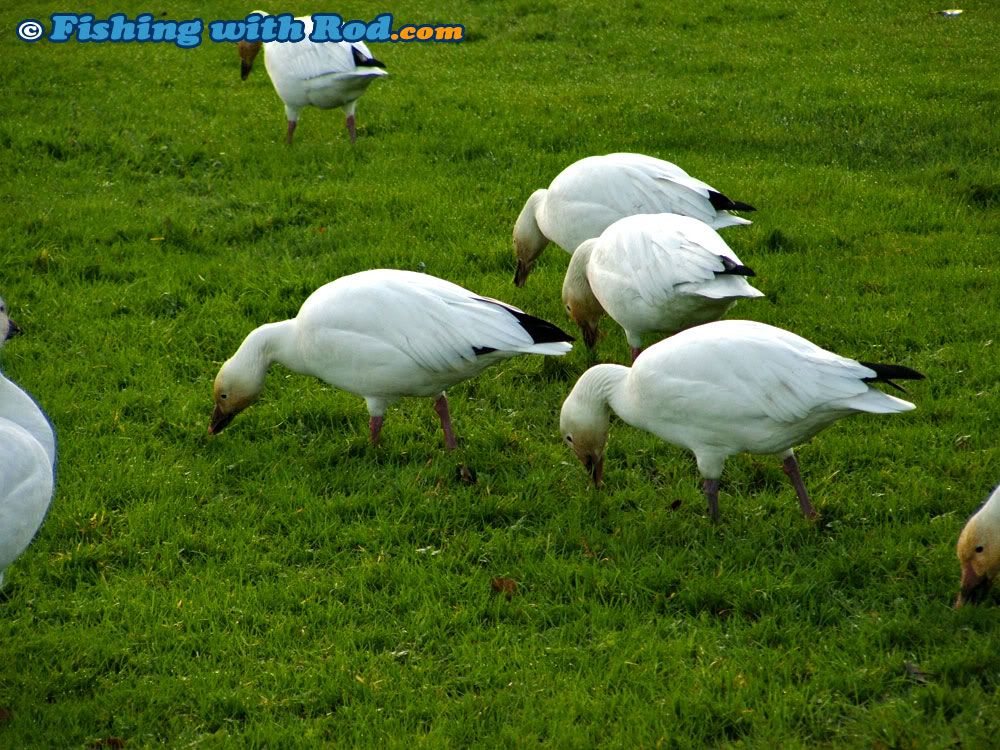 One of the projects that I have been involved in this fall is a video presentation of snow geese by the Richmond Nature Park Society, which should be available in early 2009. Occupation of snow geese at school grounds is a classic example of the effect of urbanization on wildlife. They are not endangered, not according to the Species at Risk registry. In the 20th century, the populations declined significantly like many other species, but have since recovered. Some consider the recovery too successful as they have reached carrying capacity in their breeding grounds in the tundra region, which affects other species in the area.