Published on August 21st, 2008 by Rodney
August has been a busy month on the rivers as we took advantage of the splendid summer weather that British Columbians have been enjoying. Now it is time to get back on the editing desk with six hours of raw video footages to work with. Here are some behind-the-scene shots, which give the readers some ideas what to expect in September on Fishing with Rod. Many thanks to Carlo Ng who captured these moments.

Shane Ito with a golden-coloured westslope cutthroat trout.

Swimming away in front of the camera.

Shane coaches as I work with the fly intensely.

Hook-up!

Taking a run.

Almost ready.

Shoreline approach.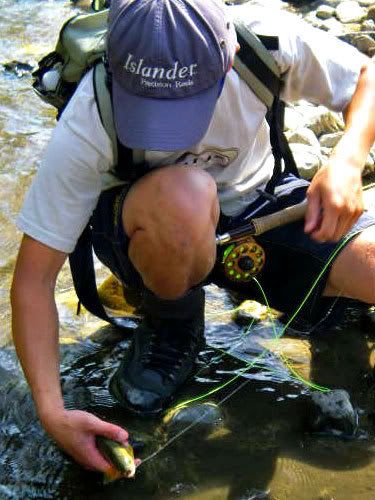 Success!