Published on April 12th, 2008 by Rodney
"Fishing in the City" program was launched today by the Freshwater Fisheries Society of BC at Rice Lake (see press release). 40 girl guides and scouts joined Natalie and Mike for a Learn to Fish session, followed by the release of 350 rainbow trout and a brief fishing session.
Please click here to watch the 8 minute long video of today's launch!
Here are some photographs.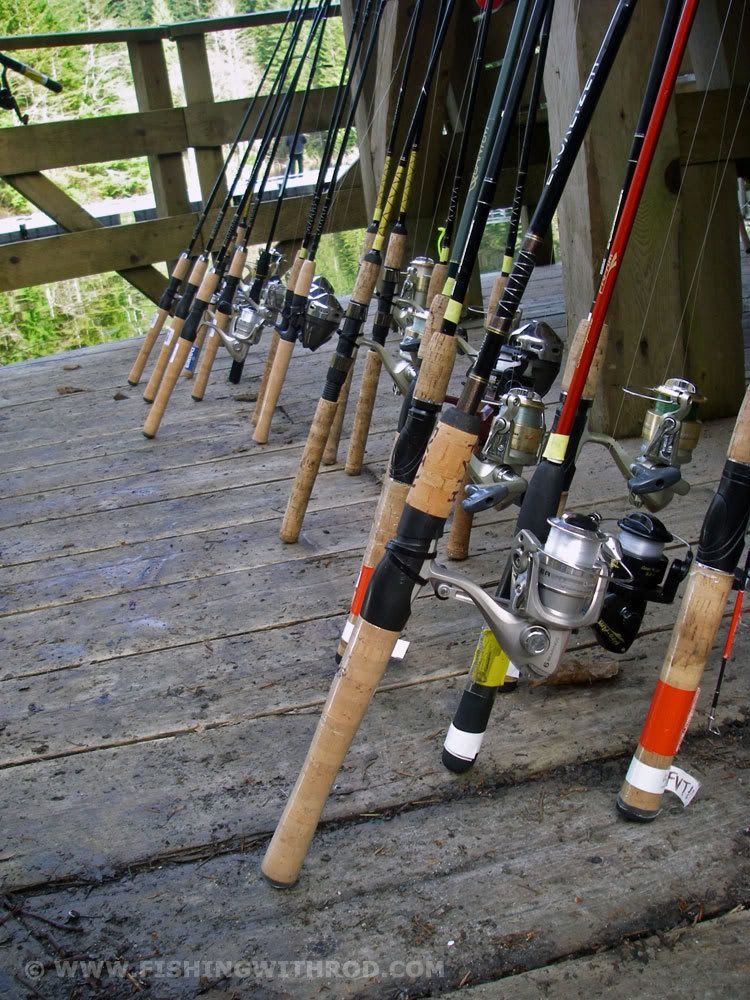 Fishing rods rigged and ready to go

Fishing in the City, ready to be launched

Learn to Fish instructors Mike Gass and Natalie West explains fish ID techniques to curious onlookers

FFSBC hatchery truck, filled with rainbow trout that are ready to be released

Learn to Fish props for proper catch and release instruction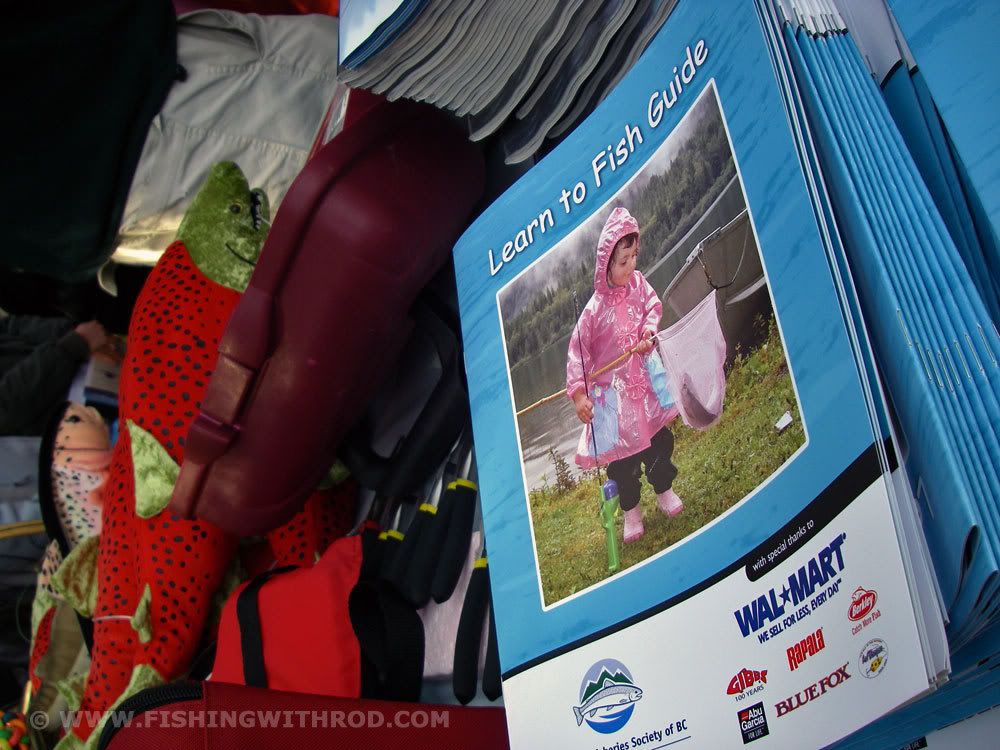 Newly released Learn to Fish guide book

GVRD'S new floating dock at Rice Lake

Casting instruction prior to the fishing session

From left: Brian Chan and Stacy Webb of FFSBC, and Ralph Sultan, M.L.A. (West Vancouver-Capilano)

Releasing rainbow trout

Time to fish at last!
Tags: canada, Fishing in the City, Freshwater Fisheries Society of BC, Rice Lake