Published on Wednesday, May 7th, 2014
Freshwater Fisheries Society of BC has spent the past three days releasing juvenile steelhead into the Chilliwack Vedder River. This is always a three-day operation because fish have to be transported from the Chilliwack Hatchery to various location in the lower river downstream from the Vedder Crossing. They are released in the lower river for a couple of reasons. One is to ensure returning adults do not move upstream too fast so more angling opportunities are provided. Two is to prevent any direct competition between released hatchery fish and wild fish in the upper watershed where wild juvenile fish typically rear. 115,239 fish were released in three days and their average size was 70g. Hopefully in a couple of years from now, we will be seeing these returning as large, chrome fish which we all enjoy catching every winter.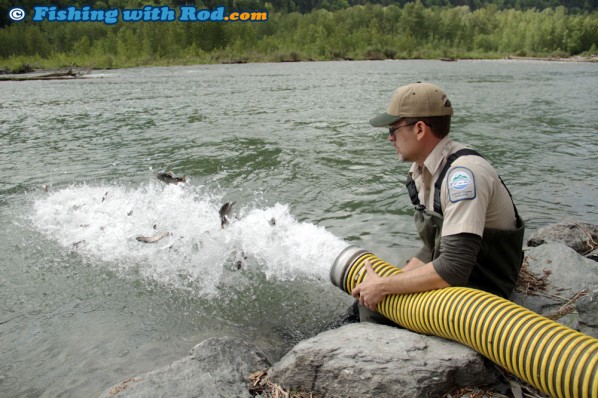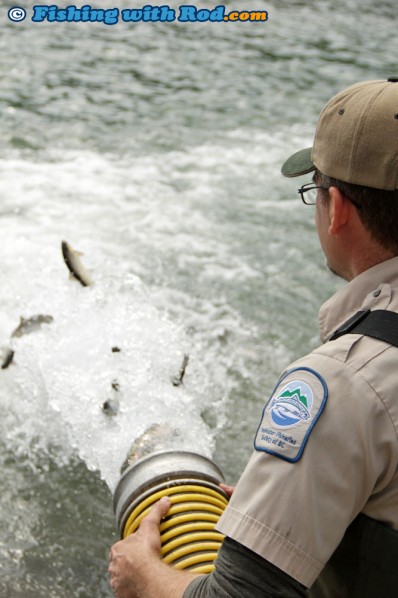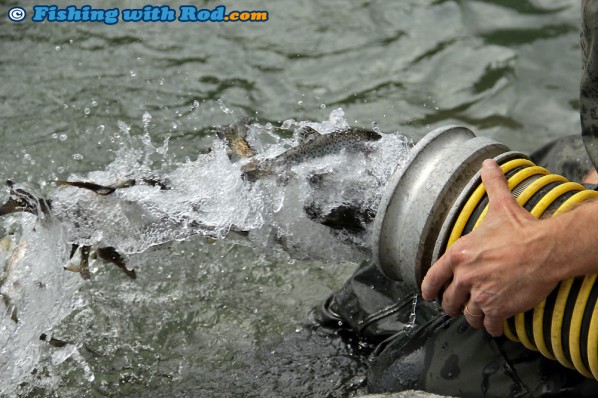 You can find out more about this project by watching this video.