Fishing in BC: Fisheries Overview
By Rodney Hsu, Fishing with Rod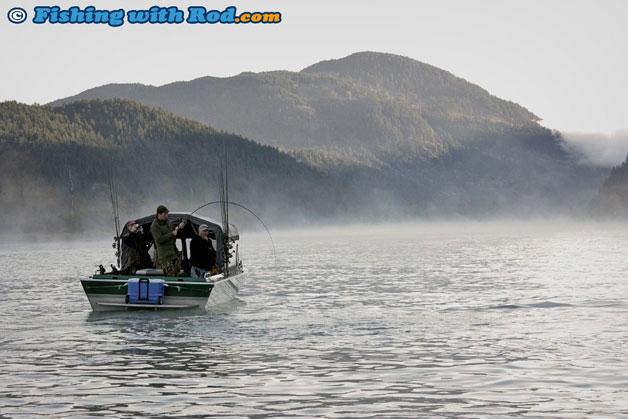 There are many different recreational fisheries that local and visiting anglers can enjoy throughout the year. The following articles are overviews of specific fisheries that are available in British Columbia.
Pacific salmon can be caught in rivers in summer and fall when they return to spawn. Find out the techniques you need to use so you can be successful in river salmon fishing. Read article...
Pacific salmon can be caught in the ocean when they feed and stage before returning their natal streams. Find out where and when you can catch them! Read article...
White sturgeon is the largest freshwater fish species in the world and you can catch one from the Mighty Fraser River! Read article...
Steelhead are highly prized by river anglers in British Columbia. Find out where, when and how you can catch one of these magnificent specimen. Read article...
Trout Fishing in Rivers
British Columbia's river trout fisheries are widely available, target species range from coastal anadromous salmon fry hunters to interior insect feeders. Coming soon!
British Columbia's trout fishing in lakes can be considered as world class fisheries. Anglers have hundreds of lakes to choose from. Read article...