Published on September 3rd, 2009 by Rodney
After our successful first day of this year's pink salmon season, today's fishing was rather mellow. The news spreads fast when the fish are biting, the river bank was lined with eager anglers throughout most of the afternoon in South Arm of Fraser River. A couple of schools rushed through our spot when the tide peaked and turned. Some managed to hook a fish or two while others came up empty handed. Among our group, Vince, Marco and I all hooked and lost a fish, while Nina somehow connected with four fish and landed one of them in a short period of time.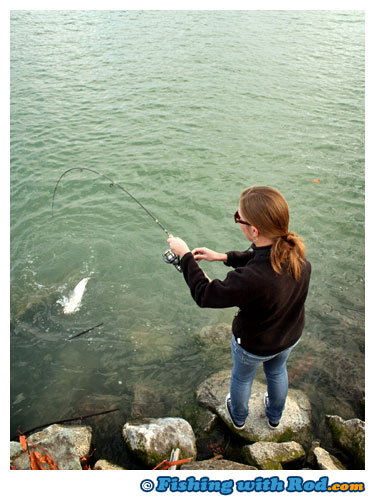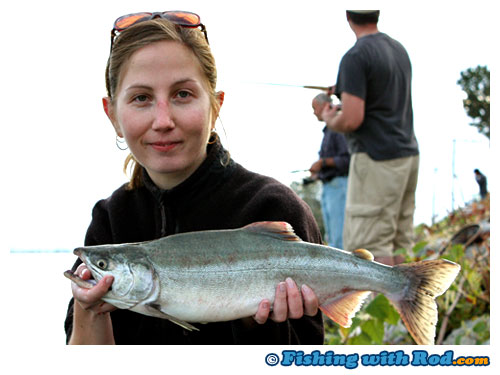 We called it a day at 8:00pm and came home to cook up the fish that we brought home yesterday. I had filleted, skined and deboned them earlier today. Instead of grilling them like we usually do, we decided to follow a recipe that Nina had published on the website many years ago. I chopped each fillet into small pieces and grinded them with onion, flour, egg, milk and seasonings into a paste. The end result was a plate of delicious fish cakes, served with baked potato, vegetables and fresh cherry tomatoes from the garden. Late summer is always a treat for the taste buds.