Published on August 13th, 2009 by Rodney
I have been dropping by the Tidal Fraser River once every few days to check the water visibility, only to be disappointed each time by the silty white colour. It seems that the Fraser River is clearing up more slowly this year. This afternoon I decided to take another look at Garry Point Park and was delighted to see the water clearer than last week.
Quite excited, I grabbed my light spinning rod and headed to the spots where I have been catching them year after year. With the trusty green spinner, I should be able to entice a northern pikeminnow or two.
Northern pikeminnow is a native fish species in British Columbia. They have no commercial importance and recreational anglers tend to regard them as pests, therefore they are abundant in the Fraser River watershed. Although most of the fish are small, ranging between 4 and 12 inches long, a small percentage of the population exceed this size class. Unlike salmon, northern pikeminnow is a slow growing fish that can live for decades.
After trying several spots, I finally hooked the first fish of the season. This fish ran into the spinner so hard that the line became completely slack instead of the usual tug. I set the hook while reeling in as much slack as possible, almost feel like if I was bass fishing. It is always a nice feeling to hold the first fish of the season.
The second fish came not long after. This smaller fish attacked the lure three times before I realized that my lure was not hitting the bottom. It displayed a few splashy jumps before surrendering.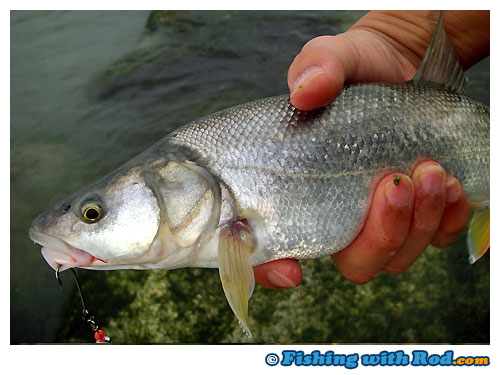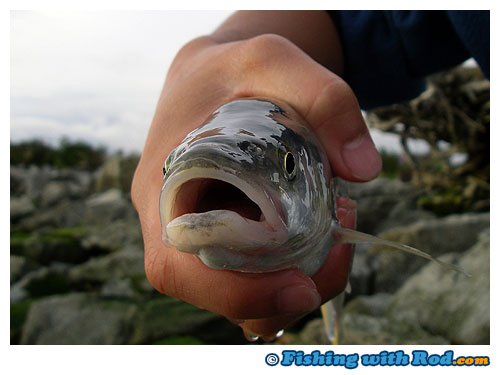 If water clarity improves as expected, spincasting with lures can be done from now until next spring. From northern pikeminnow, to pink and coho salmon, to bull trout and cutthroat trout, this readily available fishery is still unnoticed by most anglers around Vancouver. For more information, please read this article.