Published on April 29th, 2009 by Rodney
Today I tagged along with Mike and Kelsey of the Freshwater Fisheries Society of BC for a Learn to Fish session at Green Timbers Lake. The Learn to Fish program was first established two years ago and is available to anyone who's above the age of five. Beside sessions hosted at the Fraser Valley Trout Hatchery and Visitor Centre, ongoing sessions are scheduled at Green Timbers (Wednesday), Lafarge (Thursday) and Rice Lake (Sunday) between April and August. For more information, please visit this page.
The weather was perfect for this evening's session. Trout were swirling and hopping on the surface. Unfortunately no fish were caught, but it was enjoyable for both parents and kids who participated.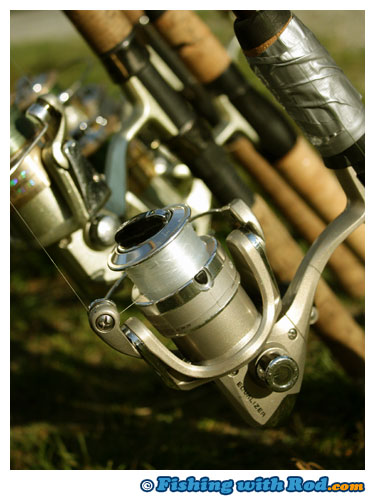 Fishing rods and reels are provided for participants.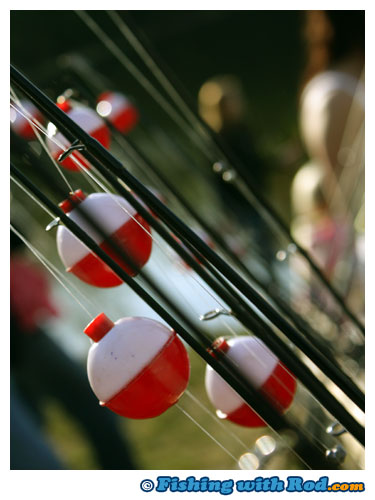 No shortage of bobbers.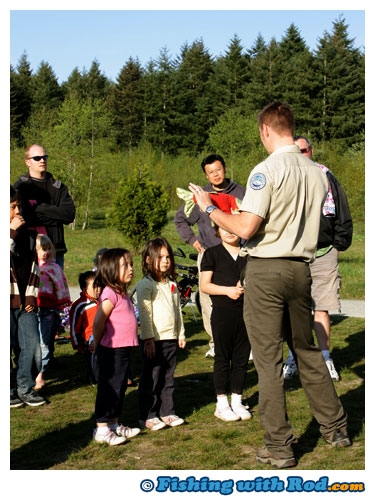 Mike explains the proper technique for catch and release.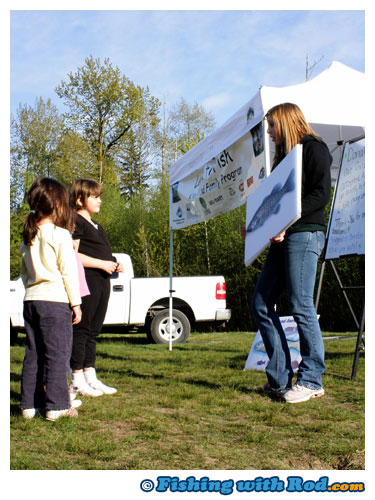 Kelsey demonstrates fish identification.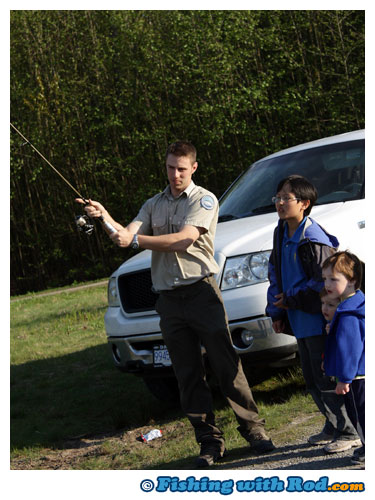 Mike demonstrates casting with a spinning reel.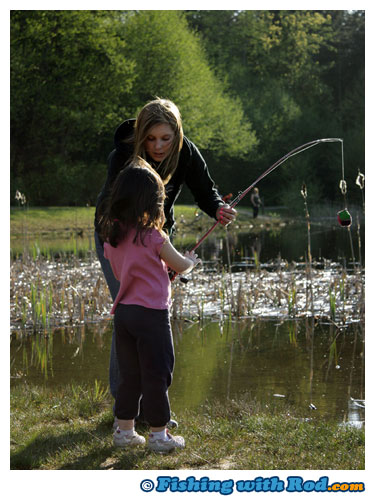 Kelsey helps a young participant on casting.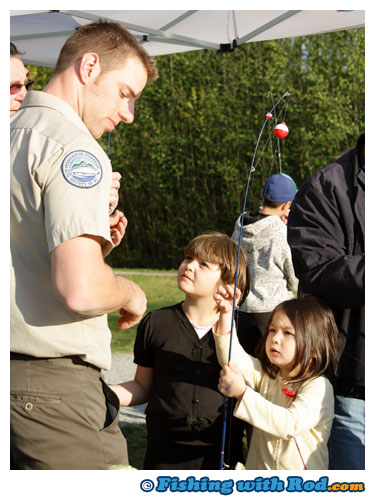 Fishing time!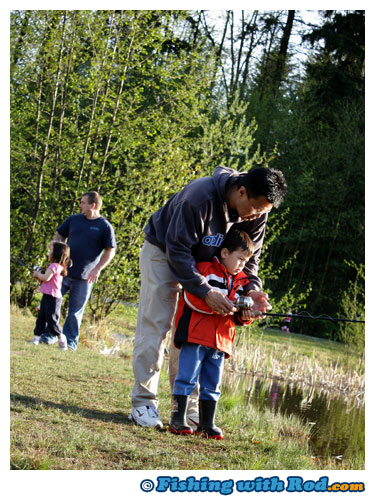 Both parents and kids actively take part in the class.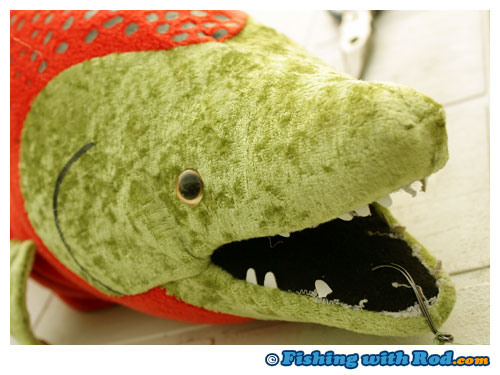 A catch and release prop.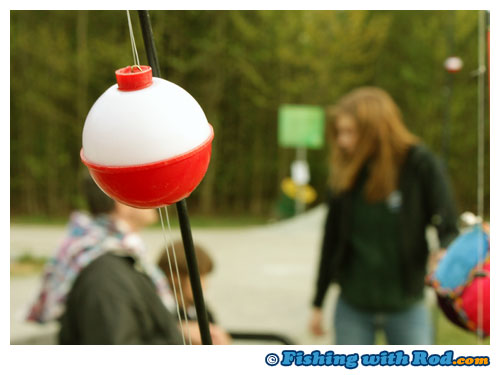 A bobber awaits to be used.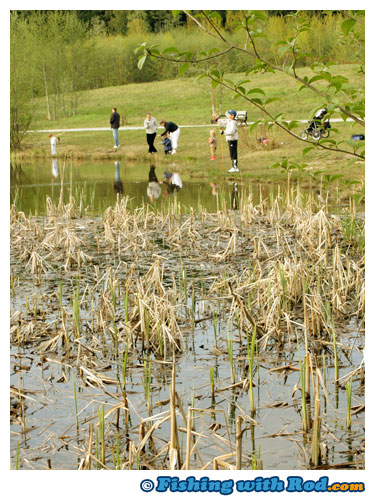 Green Timbers Lake has plenty of open shoreline for anglers.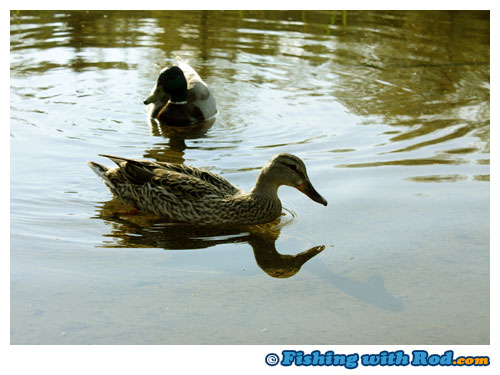 A couple of local residents.